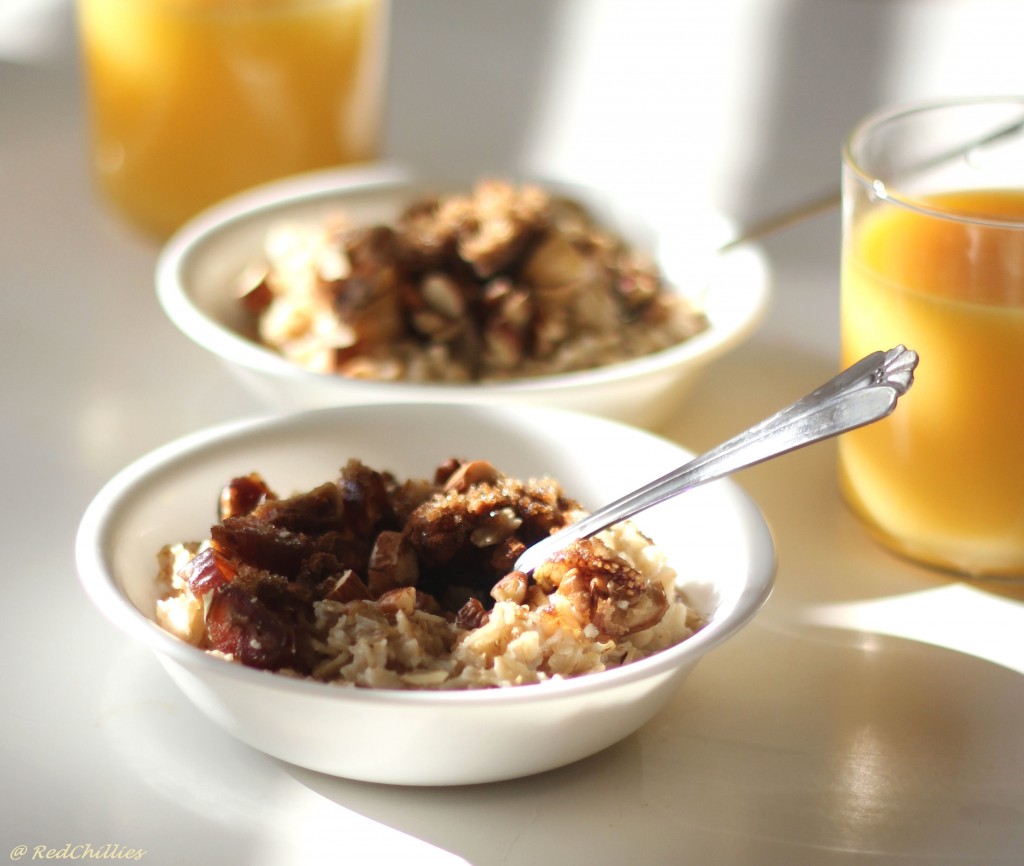 Are you giving him THAAAT for breakfast on Valentine's Day?" said the inner voice. 
 "What is wrong with that, besides I do have some pink color in the background, to correspond to Valentine's Day?" I said. 
"Jeeez, people on this day profess their un-dying love for each other, buy expensive gifts, cards, whip out decadent meals and look at you, do you want to be considered cheesy and the most un-romantic person?"
 "Love is a feeling, an emotion and form of expression and I can show it any way I want.This might be simple yet it is very healthy and tasty and I have made it with warmth and affection. It is a wonderful way to start the day. Isn't this a good way of saying I care?"  
 Happy Valentine's Day Every One and show your loved ones you care, your way!
This is my contribution to "Healthy Eats"  hosted by Suganya of  "Tasty Palettes", who is hosting WBB this month.
Ingredients
1 cup old fashioned oats
1½ cup water
1 cup milk
Handful of raisins
Handful of Goji Berries
Handful of almonds, walnuts (chopped)
2 dates chopped.
1 tsp cinnamon
1 tsp heaped brown sugar

Preparation: v      Cook oatmeal the regular way in water. Add all the above ingredients and serve with Orange Juice (OJ). Serve warm.