Kids are fun to be with. It is a joy to see their innocence, sweet blabbering and their tiny working minds. They are unpretentious and just about everything seems to make them happy.  Oh wait, I forgot to add a golden "if" clause to the statement above, so let me rephrase it; they are joy and more only if they are well fed and not hungry. Otherwise their tantrums and outbursts are joy to none. But then here is the eternal conundrum; even though they are hungry, they don't eat anything offered to them which is healthy. They come up with such weird excuses even at such young age. But toss in some junk food and they cannot seem to contain their joy.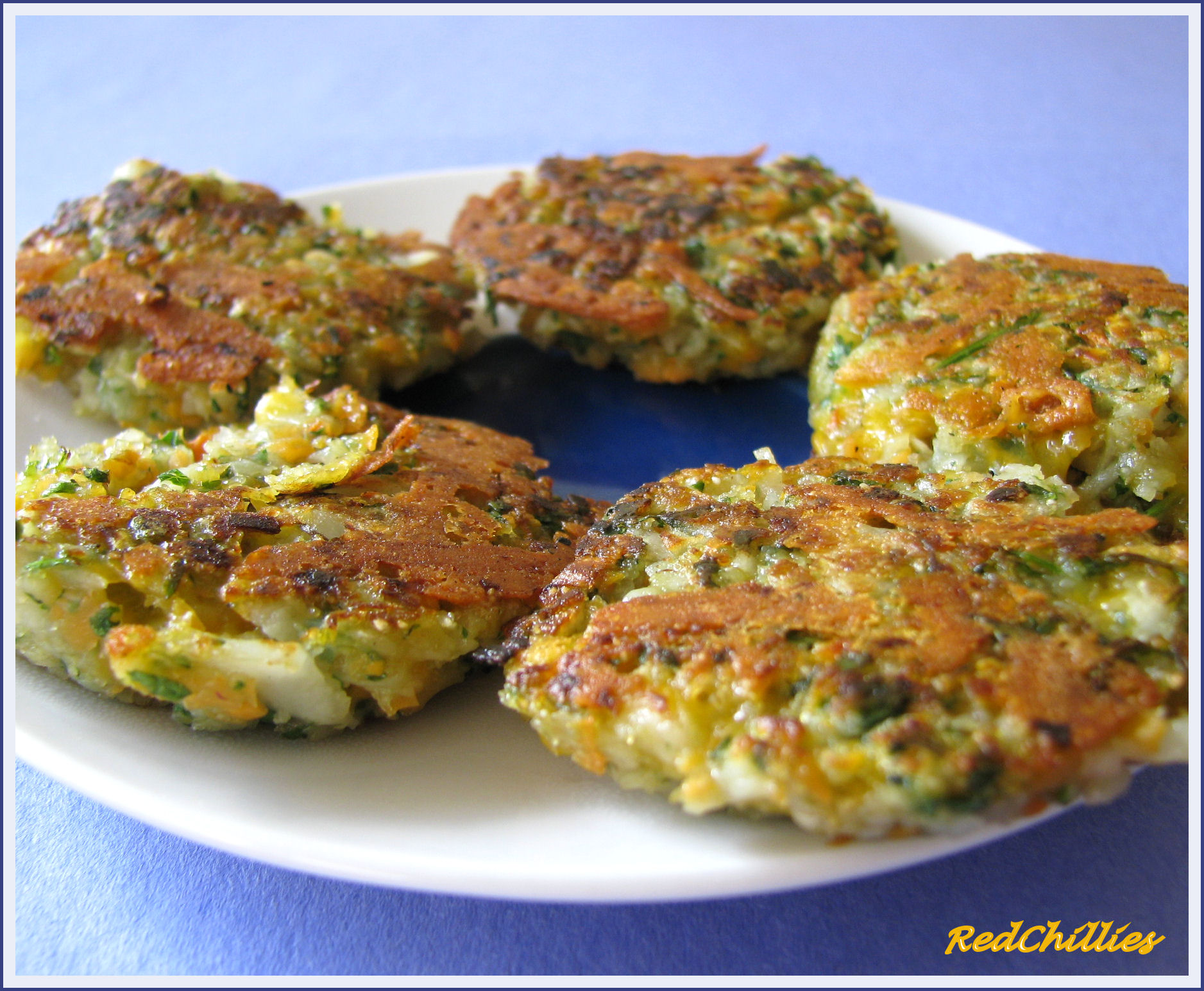 Here is how the conversation follows at our house with our 3 year old boy.
Me:"Let me help you with your jacket"
DS:"No, I do it myself"
Me:" Let me help you put on your shoe"
DS:"Nooo, I do it myself"
Me:" OK, you want to do everything by yourself so come to the table and eat your food"
DS:"Noo I can't walk, my leg hurts"
So when it comes to food, there are funny excuses and no reasoning with the kid works.  So it is up to us parents to get creative and think of ways to create dish that is appealing to kids albeit a healthy way. PS: While working on this draft I also read Madhu's similar predicament and could not help but wonder how kids have the same mindset.
I got this recipe idea from Krafts Magazine. The original recipe called for Tuna, I skipped that and added some more vegetables, spices etc. Again this is more of an idea/guideline and the ingredients can be changed based on availability and also one's taste.
Note: Be careful while using potato; if more potato is used, it takes a longer while to get cooked. If not cooked completely it could taste bitter.
 Ingredients:
½ cup cauliflower/broccoli

¼ cup potato grated(peeled)

½ cup shredded cheese (any variety)

Handful of coriander leaves (chopped)

Little amchur powder (optional)

½ cup sooji(rava) or corn meal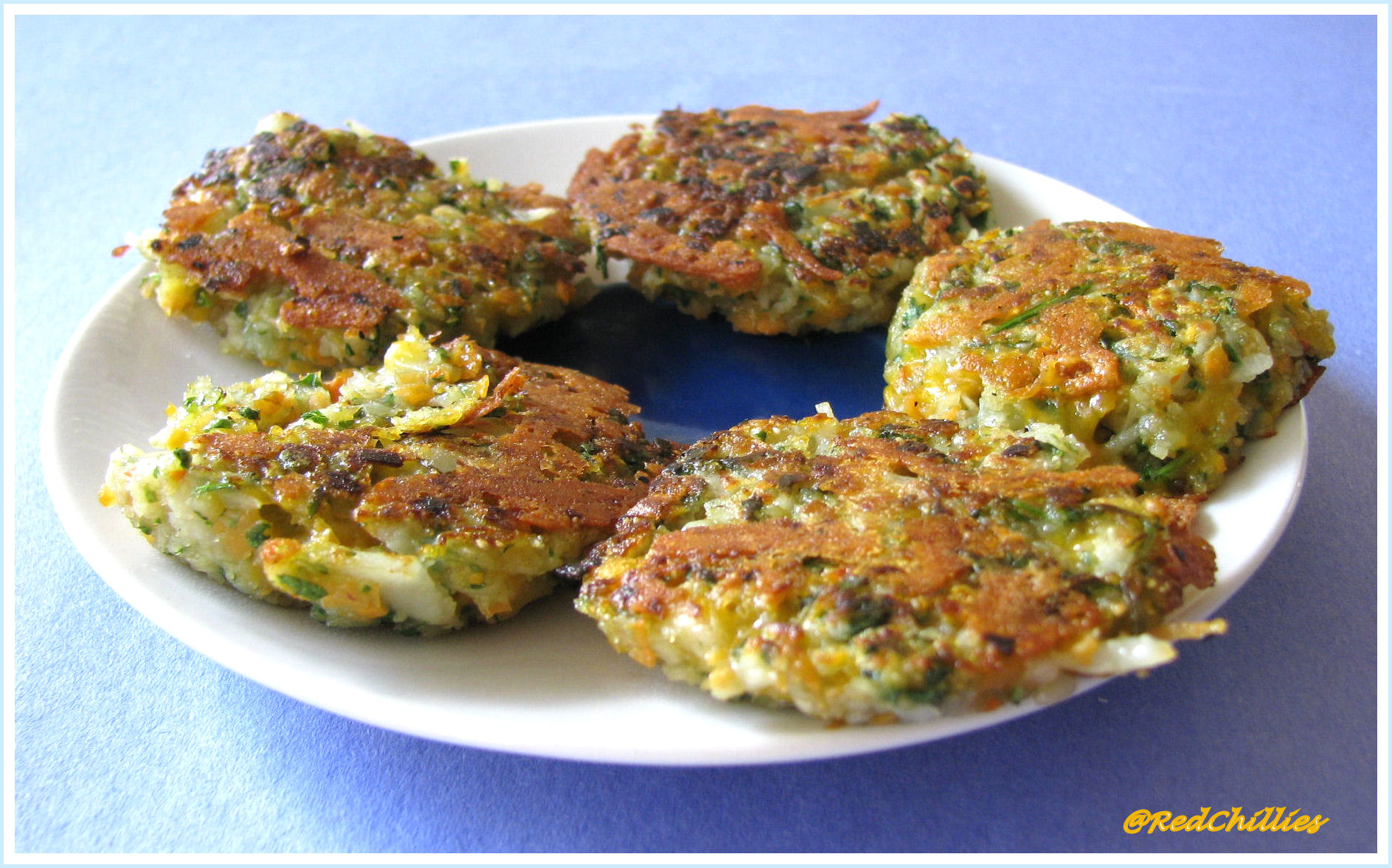 Method:
Chop/grate the vegetables very finely. I use this chopper here and pulse all the vegetables (except onions and potato) together.

Melt the butter and add it to the chopped vegetables.

Add the onions and remaining ingredients (except oil) and mix well.

Heat a flat pan and add some oil. Now take a portion of the mix (I used this ice cream scoop) and place it on the hot pan. After a minute flatten the top and make into small cakes. Cover with lid and allow to cook on medium flame.

After one side is cooked, turn it and cook on the other side. Add more oil and cook again on medium flame for relatively longer time.

I have observed that the time to cook is slightly longer than regular tikkis/patties.