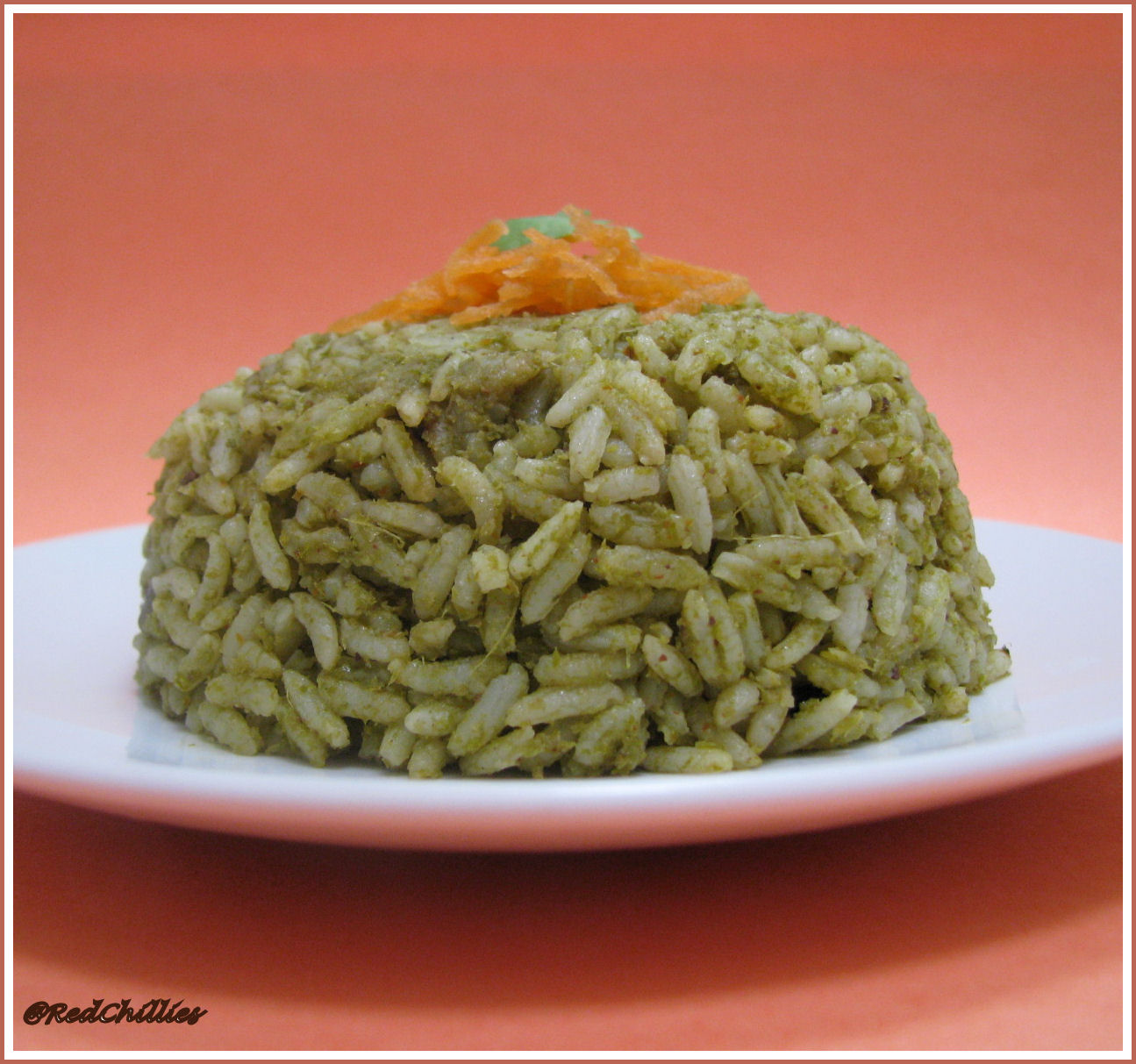 Coriander is one of our favorite herbs and I use it for garnishing Daals, Sabjis, curries, rice, salads etc pretty much everything else. Even though I say garnishing in a light sense, I sometimes get overboard and even use half of the coriander leaves just in one dish especially daal. The herb wilts in heat and its volume is lost but imparts its wonderful aroma in the process. Because of our special affinity toward this herb, depending on the size I usually buy 2-3 bunches of the coriander from the grocery each time.
Last week I had lots of vegetables and other stuff in my fridge, thanks to my overzealous shopping in the produce section. As a result of this over crowding, try how much ever I may, I could not find the coriander for days and I thought that I had lost in somewhere in the grocery while buying it. I had given all hopes on it.
You know what happens nextJ. I brought the grocery for this week and when I was shuffling around the things a bit in the fridge I discovered the coriander leaves brought last week. Thankfully they were fine and had not yet come to its spoiling stage. "When it rains, it pours", so goes the saying and so I was looking for good means of using up all the coriander leaves.
So I made this coriander Rice this weekend and it is a good way of using the coriander leaves. Please note that even though coriander leaves appear mild and subtle; they tend to become bitter when used in large quantity. I felt 1.5 cups was a decent choice. This along with yogurt raita and some papads can be used as a meal in itself.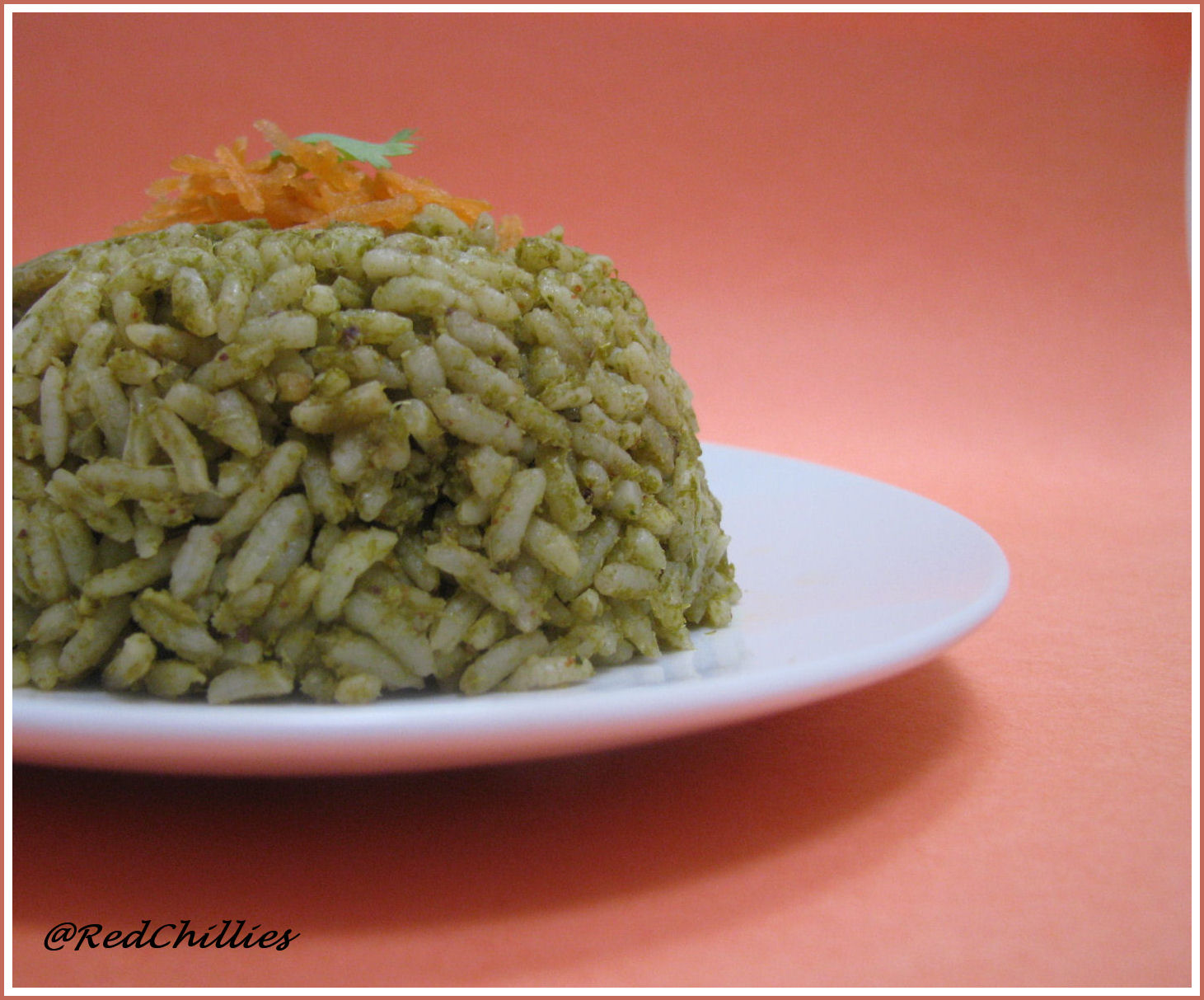 Ingredients:
1 cup of parboiled vegetables potatoes/carrots/beans/peas (optional)
To grind to paste:
1.5 cups of fresh coriander
Method:
Cook the rice making sure that the grains remain separate and that the rice is fluffy.

Make a paste of above ingredients adding very little water as possible. (Note: The more water is used while making the paste; the rice tends to become drier).

Take a heavy bottom pan. Add oil and prepare the seasoning with mustard, curry leaves, cloves, and cinnamon.

Add the chopped onion and sauté until the onion turns transparent. Add salt, ground paste and mix well. Add more oil at this stage as it tends to become dry.

Cook until the raw smell of coriander is gone. Add the cooked rice, mix well. Cover and let it simmer on low flame. Finally squeeze the juice of lemon and mix.
Serve hot with pappad and tomato cucumber raita.