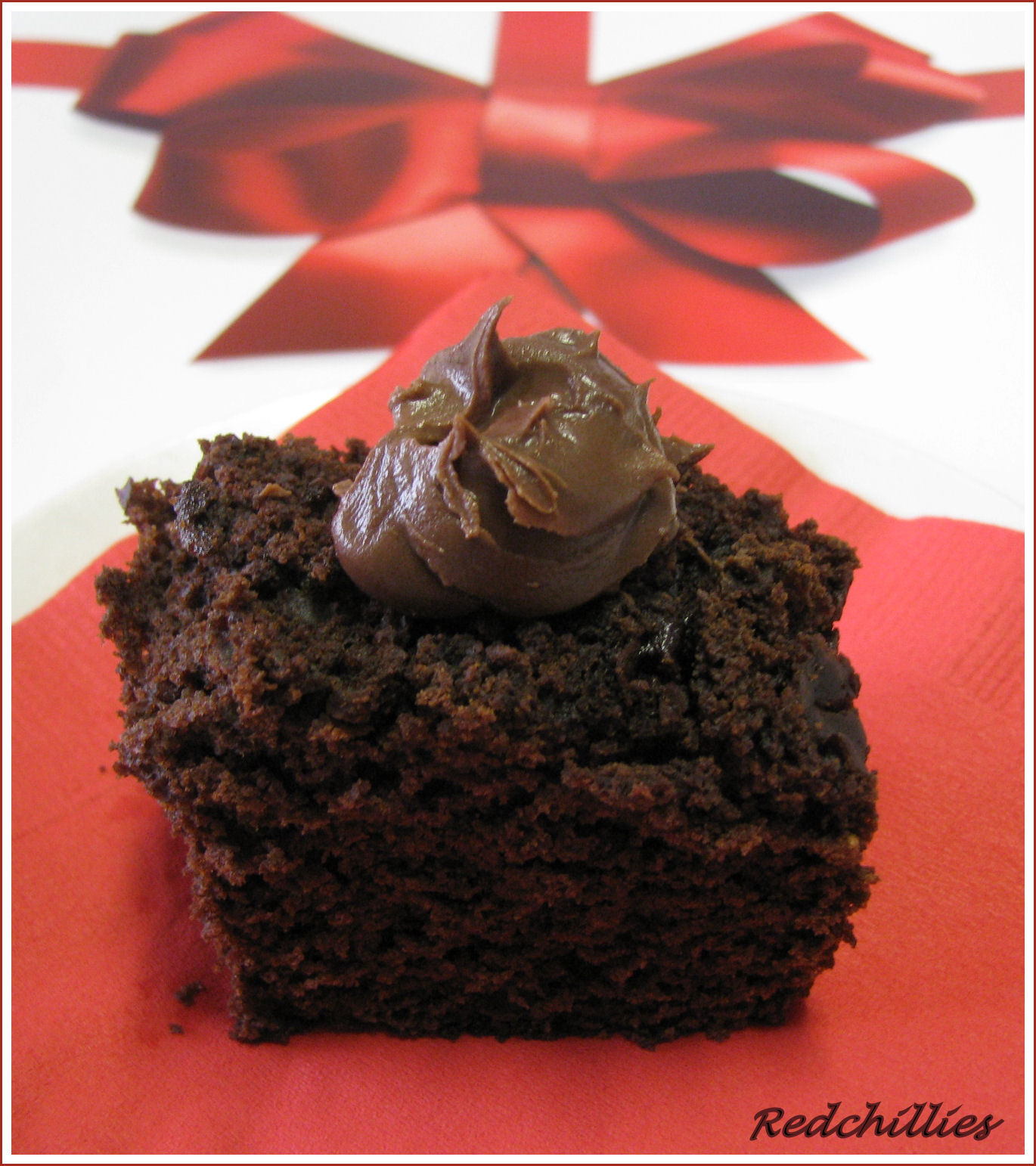 I followed the recipe for this Vegan Chocolate Cake from this link here.  This website AllRecipes is a power house for recipes and baking ideas. To get ideas and variations one needs to sift through the comments and gather information and implement them. Without any surprises I have few more bookmarked to try out from here.
I had bookmarked this recipe for Vegan cake long time ago. But I kept of postponing it for one reason or the other. But this weekend, I simply could not wait to try this out; main reason being that my dear friend Upsi gifted me this beautiful Hand Mixer last week. It was a very thoughtful gift from her. So armed with this new Hand Mixer, I tried this cake and boy was I pleased.
Many things had attracted me to this recipe in the first place. First off it is vegan, and then it did not use much fat, used water and last of all I had all ingredients on handJ. Even my 3 year old boy who does not usually like sweets ate this and seemed happy. He in fact, wanted to know if was his birthday today.
The cake turned soft, was dense and had a great texture. However as a note of caution I also have to mention that it did not turn out moist and nor sweet. I will increase the quantity of sugar the next time. Because of water, the taste of flour still  exists and the essence has to be powerful. Also the vanilla essence that I used was not fresh and so it did not have a great flavor to it. So please make sure that all the ingredients that you use are fresh.
This is my contribution to Egg Substitute Event – Vinegar  an event hosted by Madhuram of Eggless Cooking.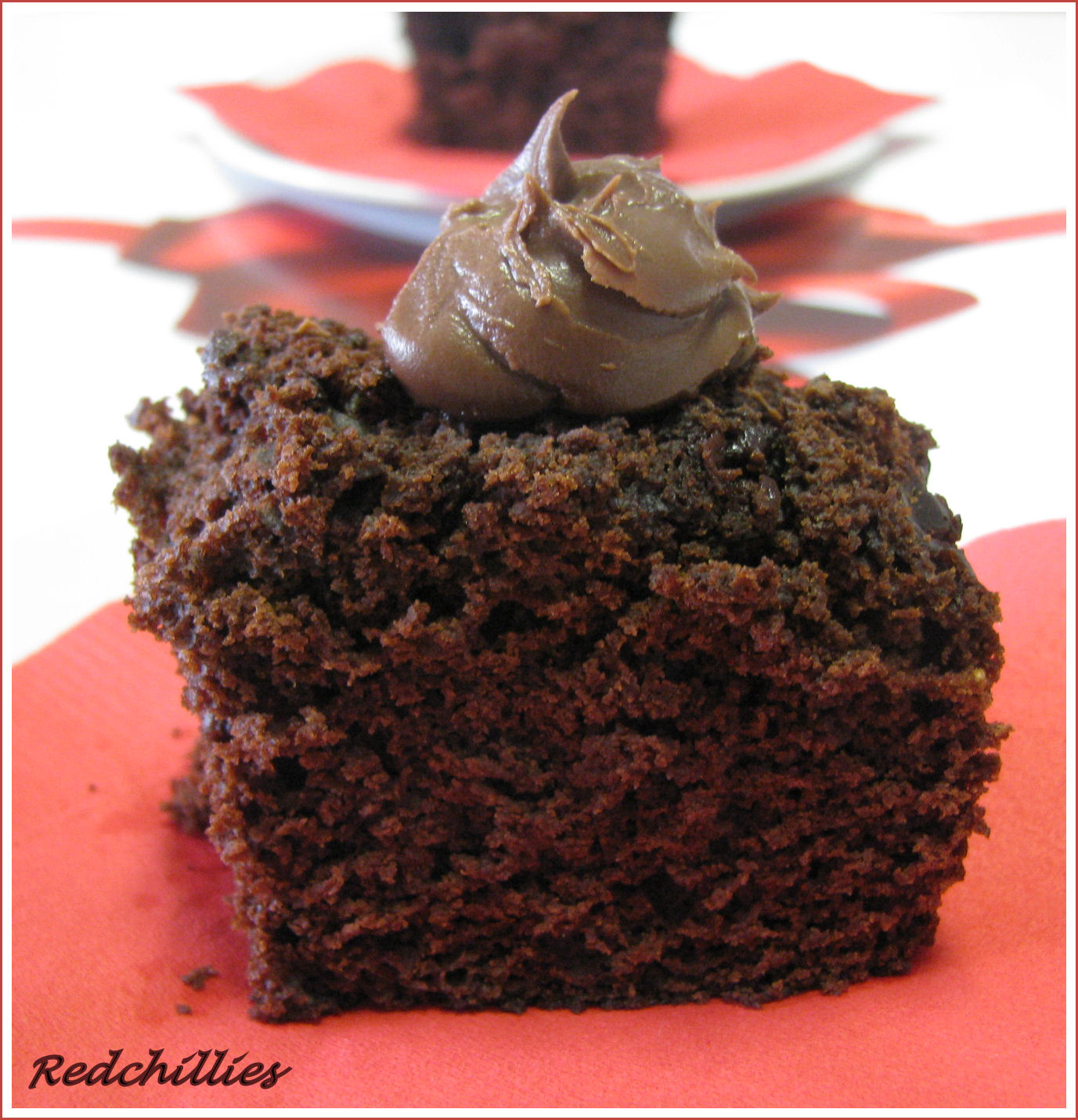 Ingredients
1 1/2 cups all-purpose flour

1 cup white sugar

1/4 cup cocoa powder

1 teaspoon baking soda

1/2 teaspoon salt

1/3 cup vegetable oil

1 teaspoon vanilla extract

1 teaspoon distilled white

vinegar

 

 

1 cup water
Method
Preheat oven to 350 degrees F (175 degrees C). Take a loaf pan and grease it thoroughly.

Sift together the flour, sugar, cocoa, baking soda and salt.

Now add the oil, vanilla, vinegar and water. Mix together until smooth. I used the hand mixer on speed 3 for this.

Pour into prepared pan and bake at 350 degrees F (175 degrees C) for 35 minutes. Remove from oven and allow to cool.