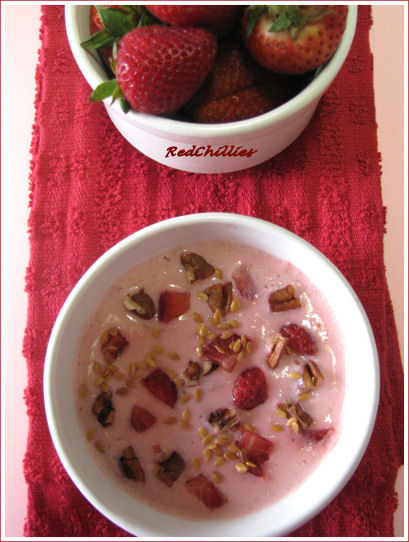 Spring has finally arrived and how. The weather has now changed for the better. Gone are those dreadful chilling days and now that has made way for mild and pleasant weather. There are some days with exceptions, but then I will take spring any time of the year. The bare trees are now being replaced with beautiful flowers or small leaves and it is beautiful to see the transformation all around.
Also another plus for me is that the days are getting longer. Even when I get back home from work at 6:00 PM in the evening, it is still bright as day.  I get to open the blinds, the back door, stash those curtains and experience brightness for another hour and half. That lifts up my spirits and gives me a positive and energizing feeling all around.
This also gives me an opportunity to experiment more with the food pictures in natural light, which by itself makes a huge difference in the quality of the pictures.
Our local super market had a huge sale of strawberries during the weekend. They were fresh, beautiful and so brought bunch of boxes. Strawberries unlike the blueberries have smaller shelf life and so have to be used up quickly. I had prepared this Strawberry milkshake before, so I decided to try this Strawberry yogurt this time.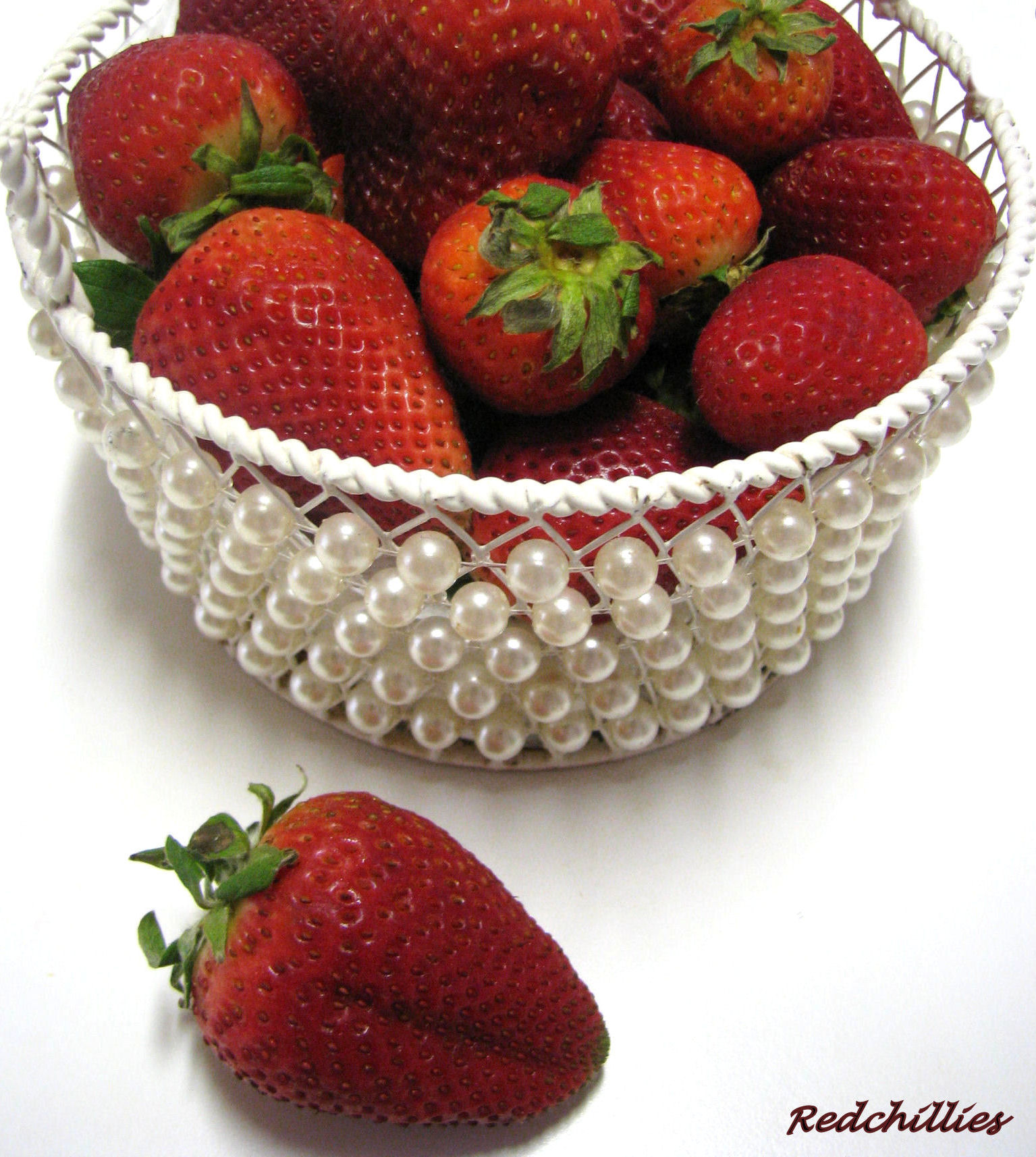 Strawberries are packed with flavonoids. Research shows that these two flavonoids help keep "bad" (LDL) cholesterol from oxidizing and damaging artery walls.Strawberries also contain ellargic acid — also found in raspberries, grapes, walnuts, pecans— which act as a scavenger to "bind" cancer-causing chemicals, making them inactive. In addition, it prevents binding of carcinogens to DNA and reduces the incidence of cancer in cultured human cells exposed to carcinogens. (Source)
The recipe here is only a basic guideline. The ingredients can be easily replaced based on taste or by anything that is available on hand. Pecans can be replaced by any other nuts, apple chunks, banana chunks can be replaced with other fruits. Flax seeds can be replaced by granola or they can be skipped all together. I used those ingredients that I had on hand and also the things we enjoy.
This is my second contribution and this goes to FIC-Pink an event hosted by Priya of Priya's Easy N Tasty Recipes.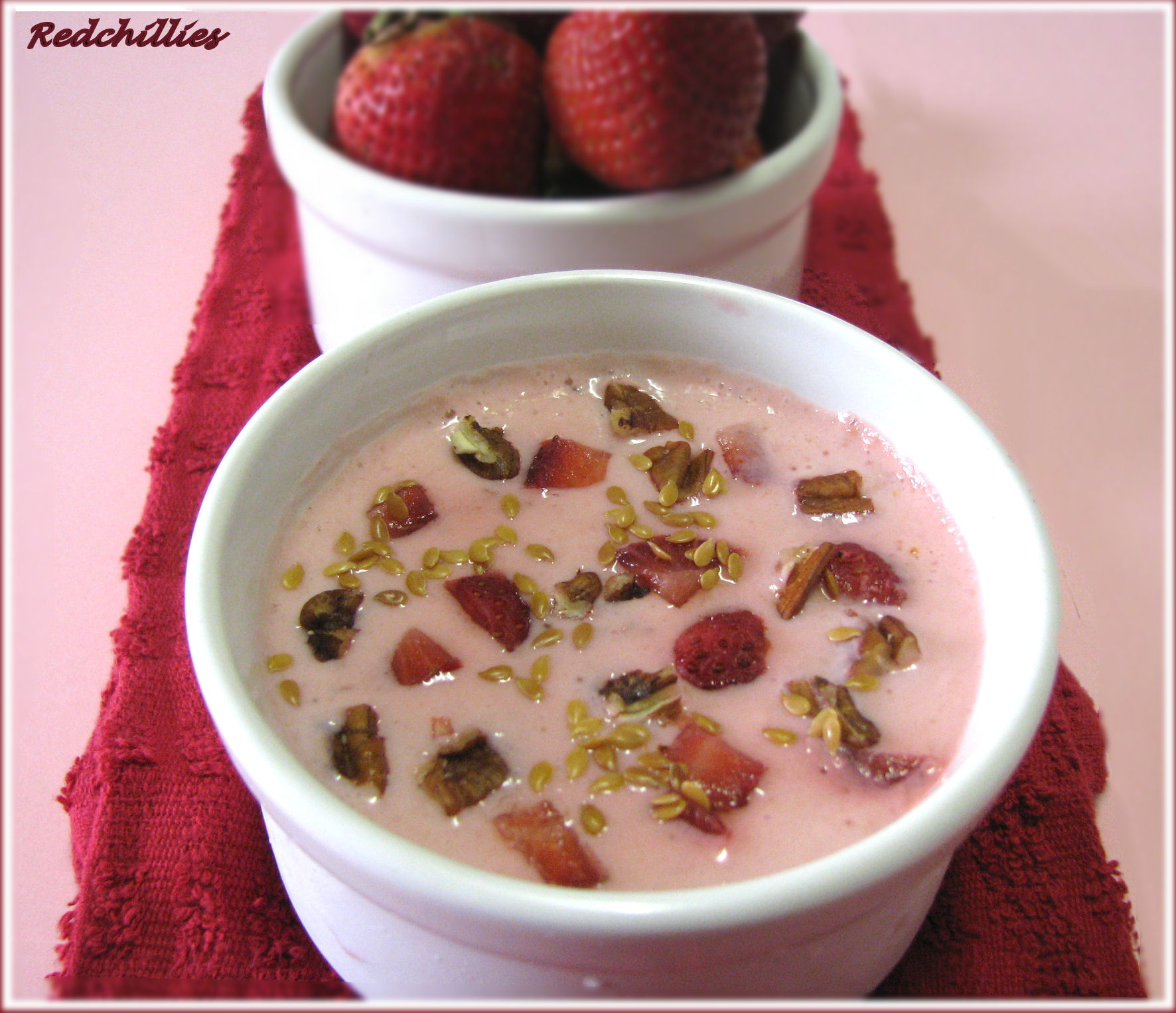 Ingredients
3-4 strawberries (increase as per taste)

2 cups yogurt (plain) I used fat free

1 Tbsp honey/ sugar

Chopped strawberry, pecans, flax seeds for garnishing

Chopped apples, banana (optional)
Method
Chop the strawberries into big chunks.

Now put them in a blender and run through without adding any liquid. This makes good paste of the fruit. Otherwise if yogurt is added along with the fruit, the fruit does not get pureed and there could be some lumps.

Now add the yogurt, honey/sugar and blend again. Refrigerate and serve as required. Garnish with chopped strawberry, pecan pieces, flax seeds.