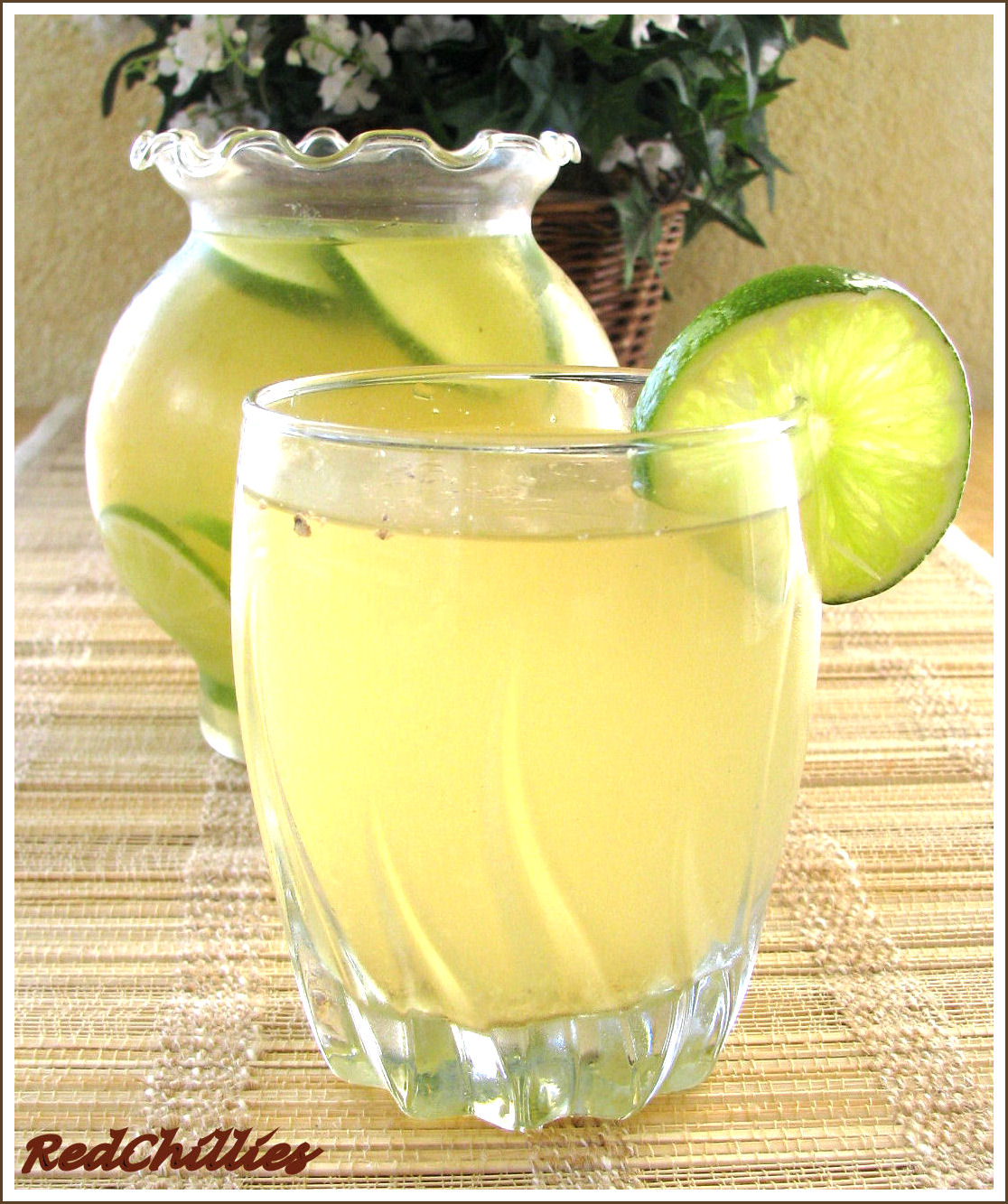 Panaka(Kannada)  is usually prepared on Sri Rama Navami a Hindu festival, celebrating of the birth of Lord Rama. Panaka or Panakam (Telugu) is a sweet drink prepared with jaggery, lemon and pepper. This is an Indian version of lemonade and uses jaggery instead of sugar.
Jaggery is a rich source of iron due to the process involved, using iron utensils. It is considered by some to be a particularly wholesome sugar and, unlike refined sugar, it retains more mineral salts. Moreover, the process does not involve chemical agents. Indian Ayurvedic medicine considers jaggery to be beneficial in treating throat and lung infections (Source:Wiki).
This day of Ram Navami used to be a special one in Bangalore the place where I grew up.  People performed special pooja that day and the neighbors (women) would invite each other to their houses to offer "kumkum" and savor their Panaka, spiced buttermilk and Kosambari. Before my pre-teen years I used to enjoy going to other's houses and trying out their special panaka, "Neeru majjige" (thinned and spiced buttermilk) and cucumber kosambari. Some people even added cantaloupe to make it more special. The combination is a treat in itself.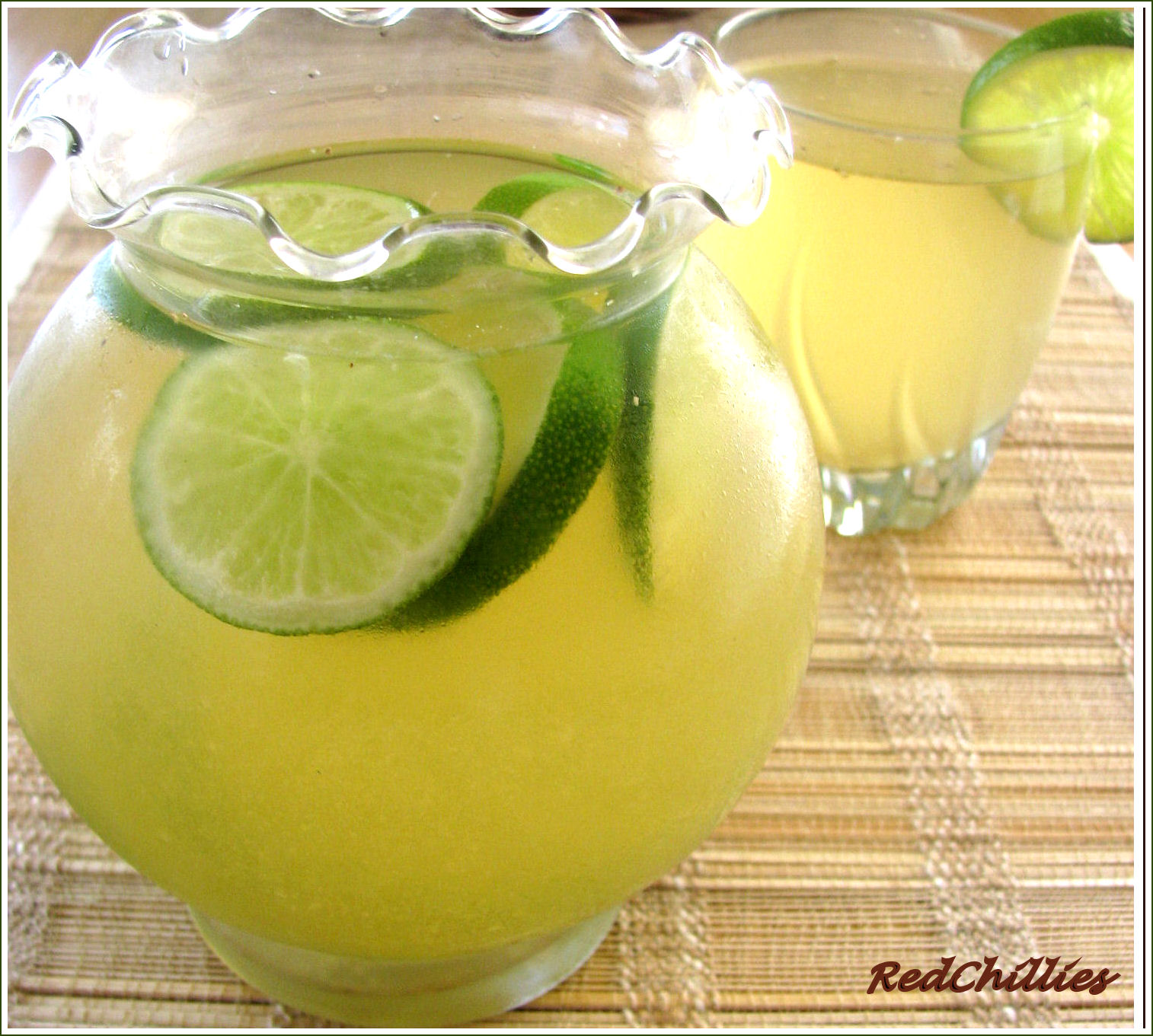 We had a glorious day this past weekend. The weather was mild, pleasant and sunny at the same time. The sunlight in the morning radiating in our breakfast area was glorious and hard to miss. That inspired me to take these pictures.
The recipe here is more of a guideline and an idea; please change the quantity as per your taste. In our house, we prefer the tangy taste of lemon and so we add more lemon and less sweet.
Note: The color of the panaka depends on the color of the jaggery. The jaggery that I got recently from the Indian grocery was very light colored and hence the color is pale.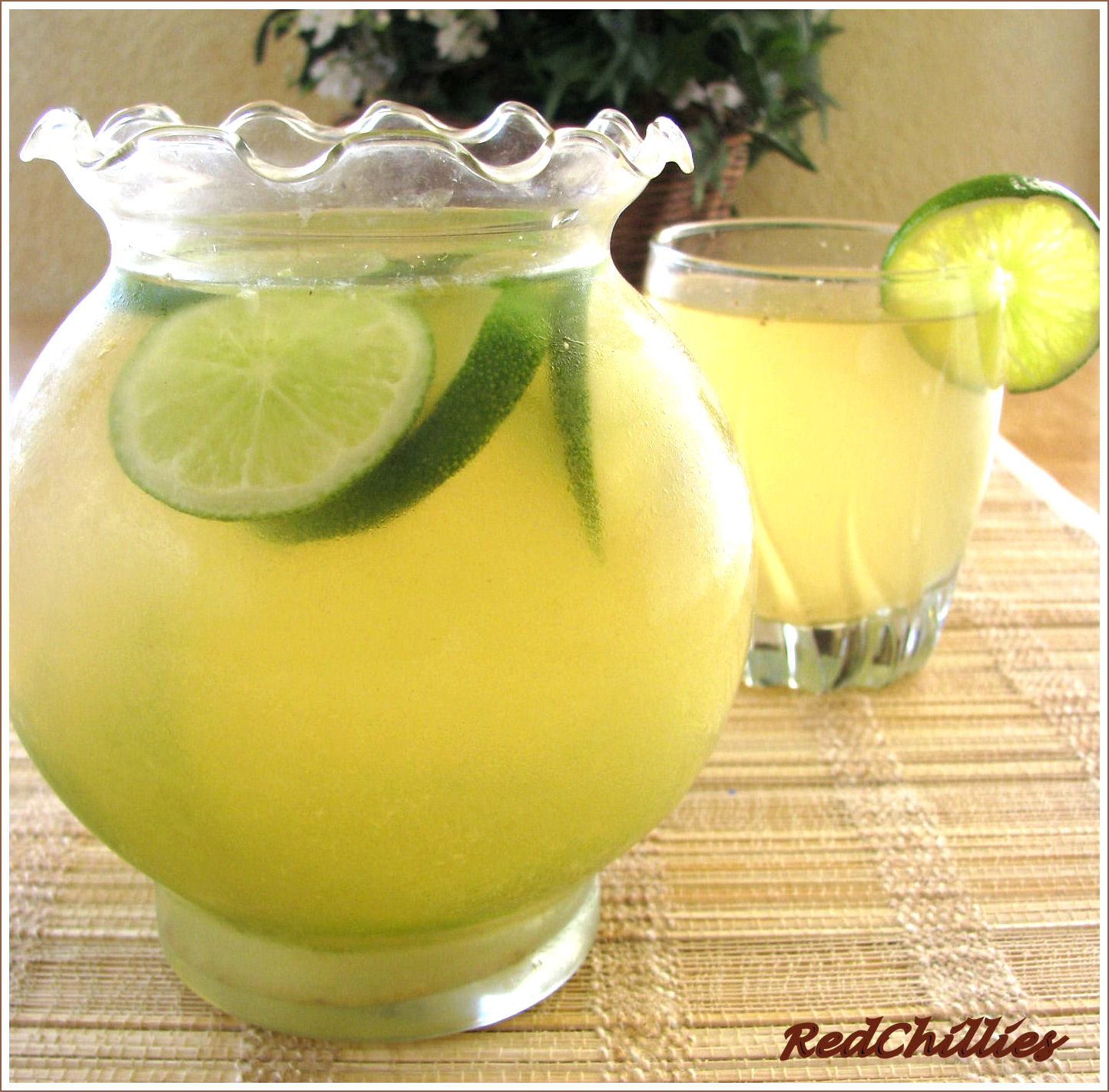 Ingredients:
2-3 cups water

Juice of 2 lemons

 
½ cup jaggery (Gur in Hindi) / use sugar or brown sugar if jaggery is not available

½ tsp powdered cardamom

1/2 tsp fine pepper powder

1/2 tsp grated ginger ( I used fresh ginger as I did not have dry version)

 
Procedure:
Take a big bowl and pour in the water. Add the rest of the ingredients and mix well. Let it sit for about 1-2 hours before serving.