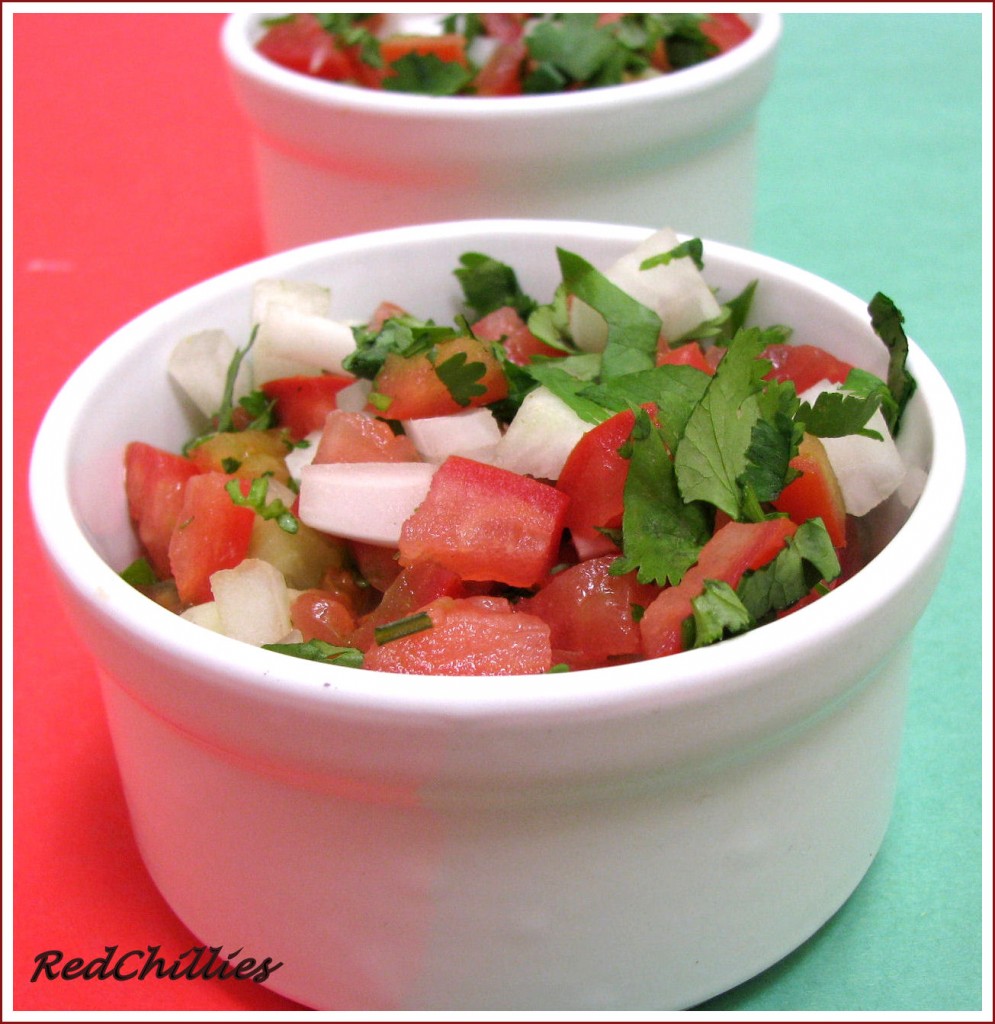 In Mexican cuisine, Pico de gallo (Spanish for "rooster's beak") is a fresh condiment more like a salad made from chopped tomato, onion, and chilles (typically jalapeños).  The chopped vegetables are then mixed and tossed with lime juice and salt.
I heard about this salad after coming to the United States. Being new to Mexican cuisine, I had imagined this to be something exotic, complicated and did not even venture to try out for a long time. But then turns out that it is a sample salad and is a Spanish name for our very own Tomato Onion salad. I enjoy saying the name as it sounds endearing and stylish J
This goes well with Tortilla chips or as a healthy accompaniment with Rotis/Chapathis.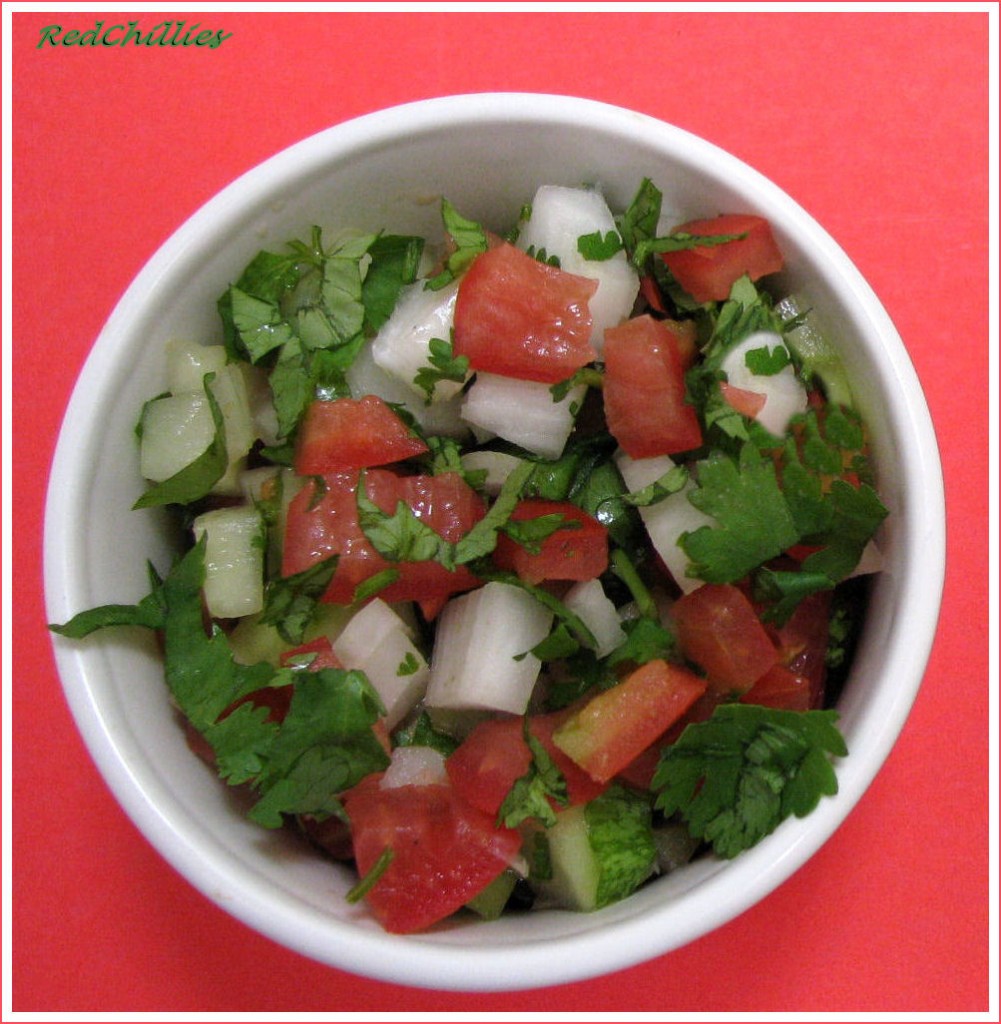 Ingredients:
1 medium onion

2-3 tomatoes (not overtly ripe ones)

Salt

2 jalapenos (green chillies)

Handful of coriander leaves

Juice of 1 lemon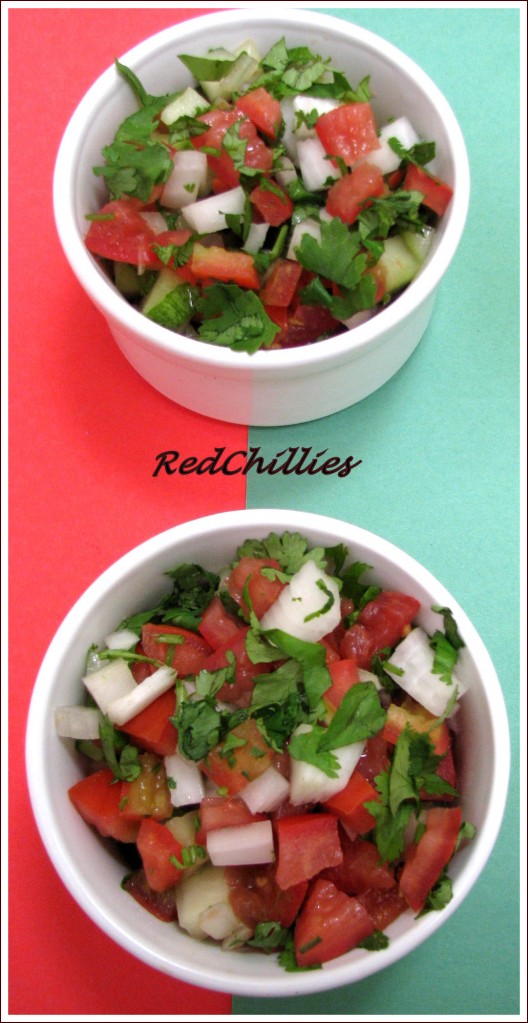 Method:
Deseed the tomatoes and chop into small pieces. Chop the onion into small pieces.

Deseed the jalapenos and finely chop the coriander leaves.

Mix all these together, add salt and lemon juice and mix well.