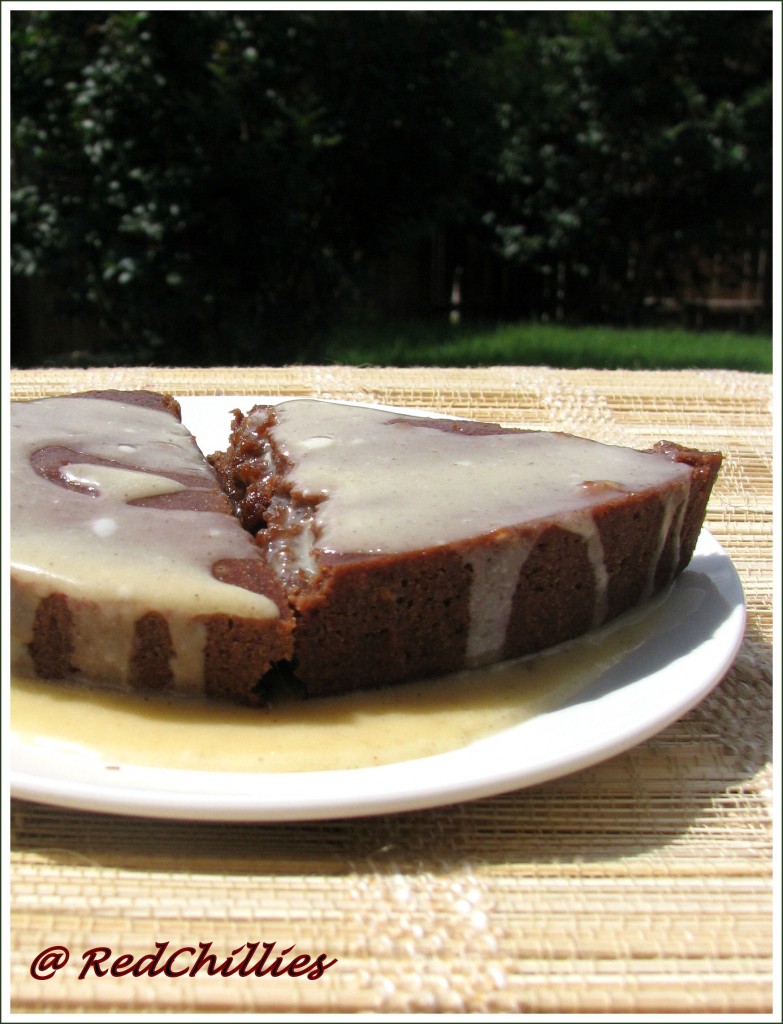 For all those in the US, hope you all had a great Memorial Day Weekend. It was after a long time that we had a 3 day weekend. It is the un-official start of summer and we are already experiencing hot, sultry dayshere in our neck of the woods. We stayed back at home and had a fun, relaxing family time.
This break also gave me an opportunity to try out some of the bookmarked recipes and baking experiments. On one such baking escapade I tried this Vegan Chocolate Orange Cake from Susan's Fat Free Vegan Kitchen.
 Visiting Susan's blog is not only inspiring but also great learning experience. The way she creates, thinks, presents her recipes with details speaks volumes about her passion and creativity. She has so many healthy recipe ideas delicious, healthy and drool worthy all this and more albeit Vegan and Fat Free. Now I am a vegetarian and I do not miss out the meat part. But then in my opinion cooking vegan and that too fat free is truly amazing. This changes our traditional way of cooking and takes it to a whole new level.   
As Vaishali says "Her recipes — and there are hundreds of them — are not just healthy, environmentally friendly and cruelty free, but they all look so good, they make you want to rush into the kitchen and start cooking." It is totally recommended that you do not look at the Recipe Index if you are starving, that will not do you any good J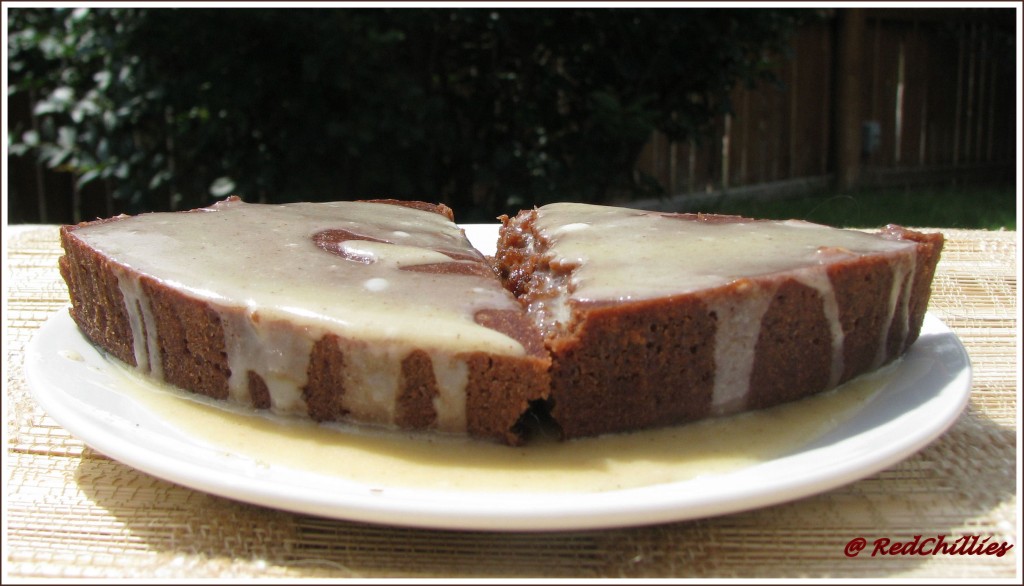 I have many recipes bookmarked from her site. But I tried this Orange Chocolate Cake as I had all ingredients on hand. The cake turned out soft and delicious all this without any iota of fat in it. How good is that? See that piece of cake in the first picture with extra-extra helping of icing? OK that is for Your's Truly. This is how I enjoyed my 3 day weekend and did not miss any opportunity to celebrate. J. Thank you Susan for this great recipe.
Off this goes to Tried & Tasted: FatFree Vegan Kitchen event guest hosted by Vaishali of Holy Cow. This event was started by Zuzana of Zlamushka's Spicy Kitchen.
Recipe:
The recipe for this cake is

here

.