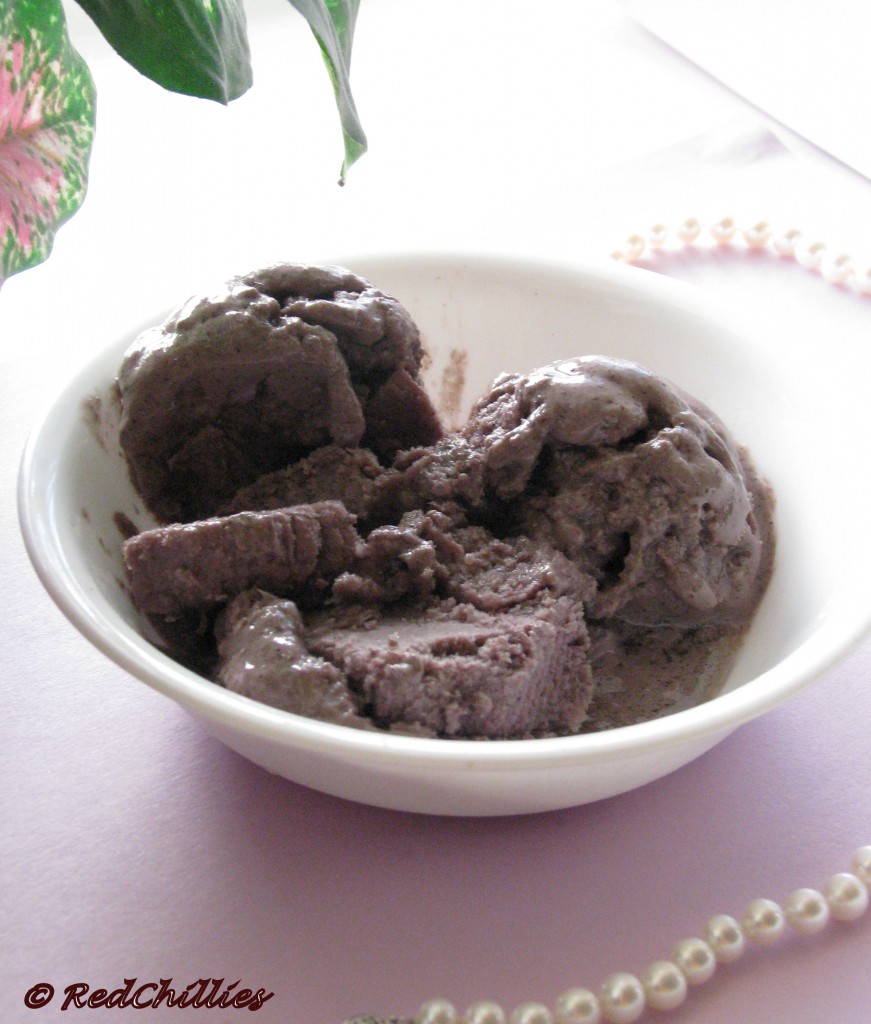 Thank you all very much for the warm wishes and comments in lieu to the Blog Anniversary. I was over whelmed, touched to say the least and will cherish those words for a long time to come.
Moving on, the temperature here has soared and has become unbelievably hot.  Continuously for the past 2 weeks are so, the temperature has been 100+. Of course, July and August are the hottest months here and hopefully after that the temperatures should slide down.
But at least these warm temperatures provide us with an excuse to indulging onto something cold, creamy and deliciousJ. Lately I have been seeing lots of blogs posting recipes for Frozen Yogurt and I could not resist trying it myself.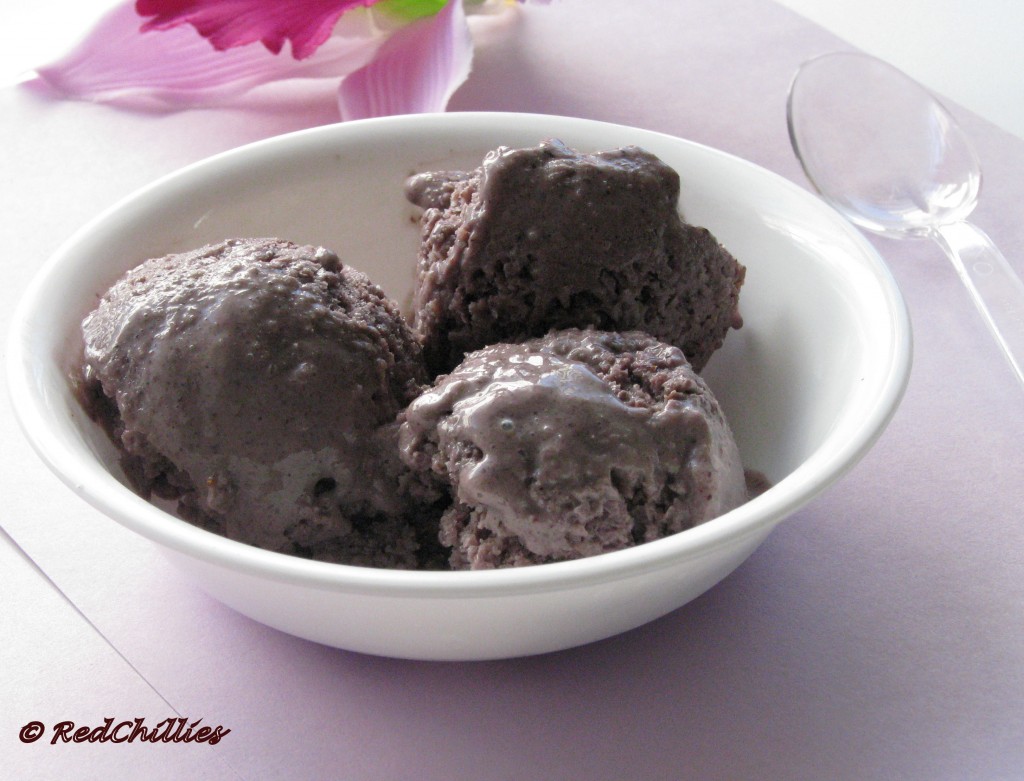 I had a box of no-so-fresh blueberries lying around and also a tub of the Oikos Organic Greek yogurtand so during the weekend, I decided to give this a try. I was not disappointed as it is very easy to prepare, the taste is creamy, delicious and above all guilt-free.  I have stored it in a big freezer box and eat a scoop of it after returning back from work. It is refreshing and also re-charging.
Note: However, as you can see from the pictures, the frozen yogurt melts pretty fast. With in a span of 10 minutes nearly half of it had melted.  Also check to make sure that the yogurt does not have a sour taste. Else the sour taste of blueberries will add onto the sour taste of the yogurt.
I followed the recipe instructions from here. I did not strain the skin/seeds from the blueberry, so I could taste the tartness of the blueberries.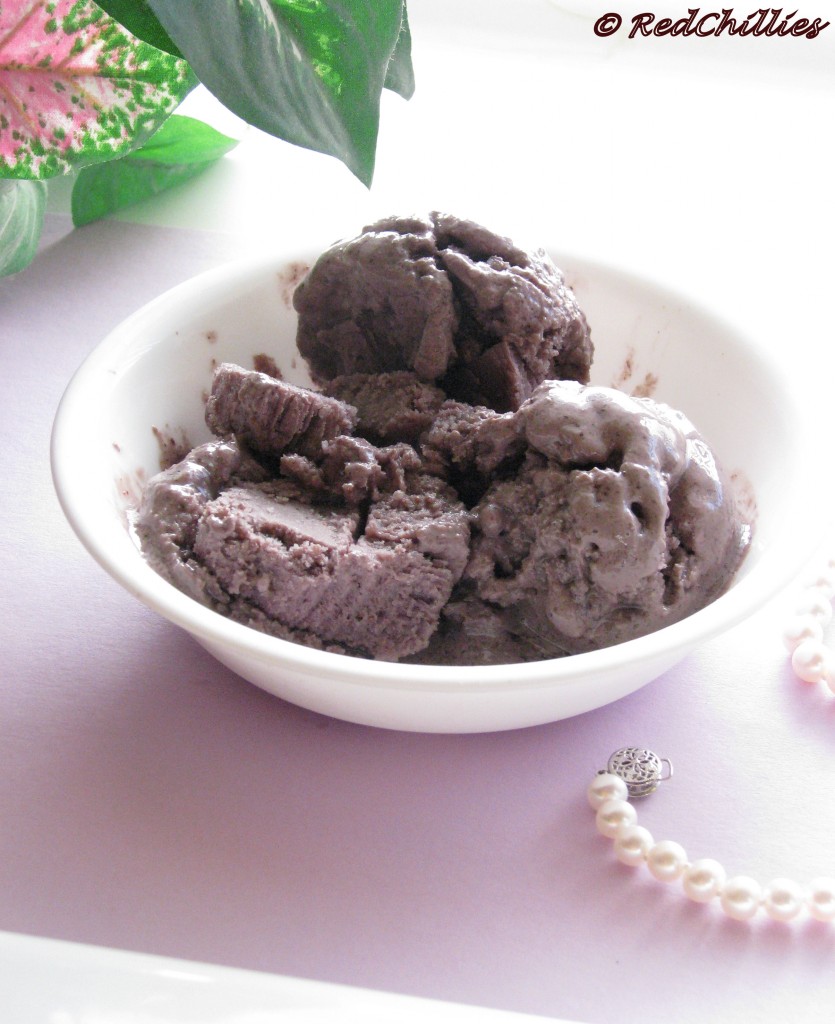 Ingredients:
2 cups nonfat plain Greek

 

yogurt (I used Oikos Organic Greek yogurt

)/thick curd

1/2 cup low-fat milk

1/2 cup sugar

1 cup blueberries
Serves:
Approximately 4-5.
Method:
Blend blueberries and milk in blender until blueberries are completely pureed.

Mix the blueberry milk, sugar, and yogurt together in a blender.

Place in freezer for about 8 hours. This melts pretty fast when scooped out, so be prepared for that.