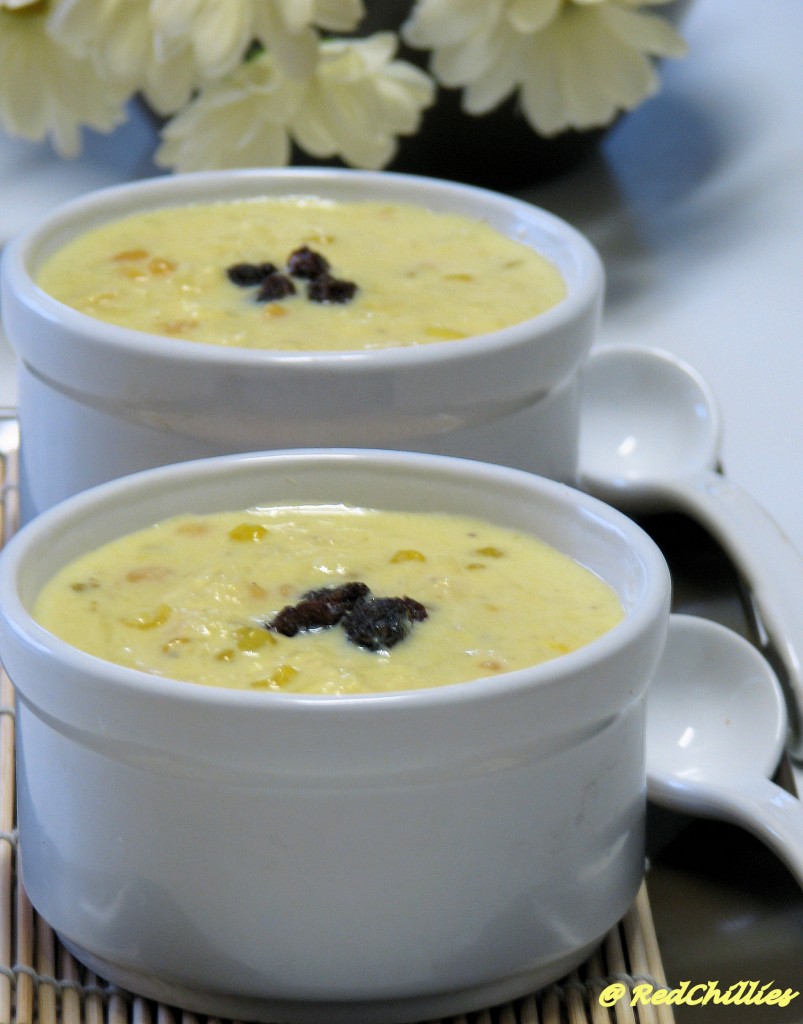 The weather here in our part of the woods has taken a major turn. From scorching heat 2-3 weeks ago, we are now experiencing rains through out the day. The weather has cooled down quite a bit now and the plants in our yard are getting their good share of water. The rains during the weekend and the gloomy outcast prompted us to stay back at home more than we usually do. No complaints about that as I got to do some experimenting in the kitchen with some new recipes and also got to watch the US Open.
Few days ago, dear friend Upsi got us some Bottle gourd right out of her garden. Now this is one vegetable that we do not use frequently in our kitchen, maybe occasionally in sambhar, but other than that I did not use it much in my cooking.
Thanks to the rains I had the bandwidth to try out new things. After much thought I decided to make this Bottle gourd Kheer/ Dudhi Kheer/ Gardudde Paays that my mom used to make often when we were kids. I used to like it much better than the Shevai Kheer and my mom used to make it as a treat for me.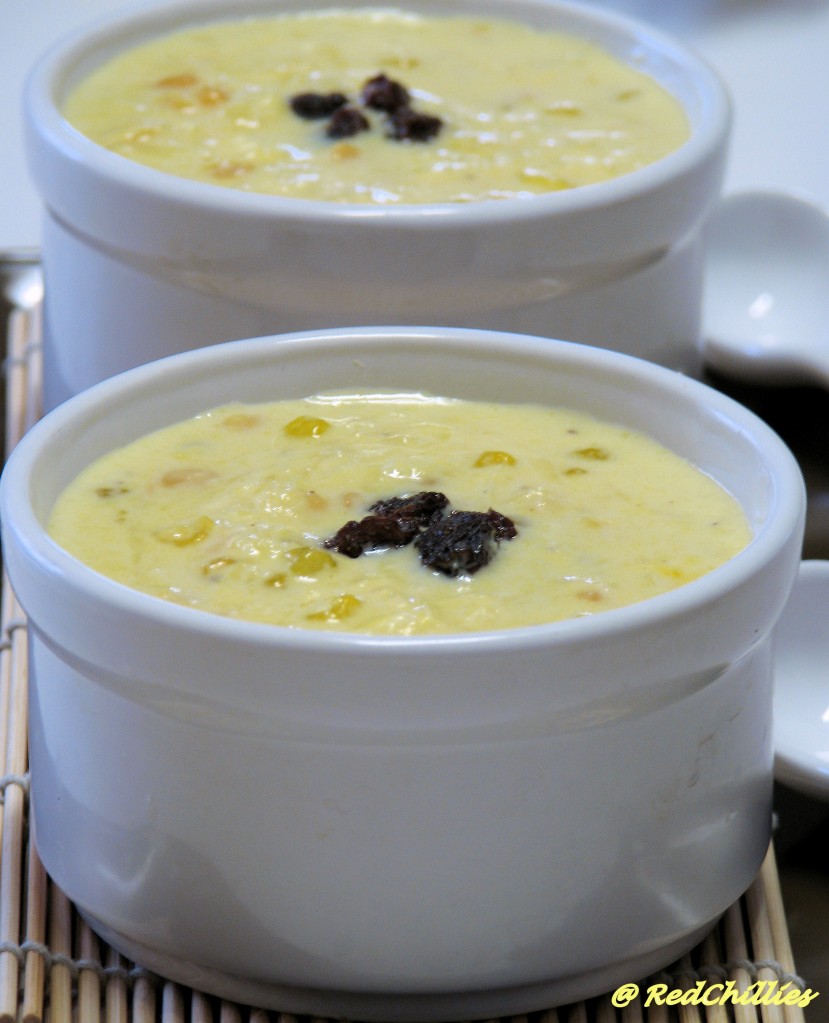 Based on some information gathering over the internet, I found that Bottle gourd is called as gardudde(Konkani), lauki(Hindi).Sorekayi (Kannada). Growing up I used to have lots of confusion about different vegetables, beans and lentils. Not the regular or the frequently used ones, but the ones that were used occasionally like Bottle Gourd, Ridge Gourd etc. I would refer to some in Konkani, some in Marathi, some in Kannada and the rest in English. ? Now that I write a recipe blog, I hope I have the information right!
Note: The quantity of Chana Daal/Bengal gram can be increased as per taste. Some people like daal in their payasam while other's do not. Make sure the chana daal is not over cooked. It needs to have a bite to it.
The Sabudana can be substituted with Roasted fine Rava/Sooji. It is added to give some thickness to the Kheer. Adding saffron strands is optional; the original Kheer that my mom used to make did not have kesar in it. I added it for some flavor and color. So please feel free to skip it.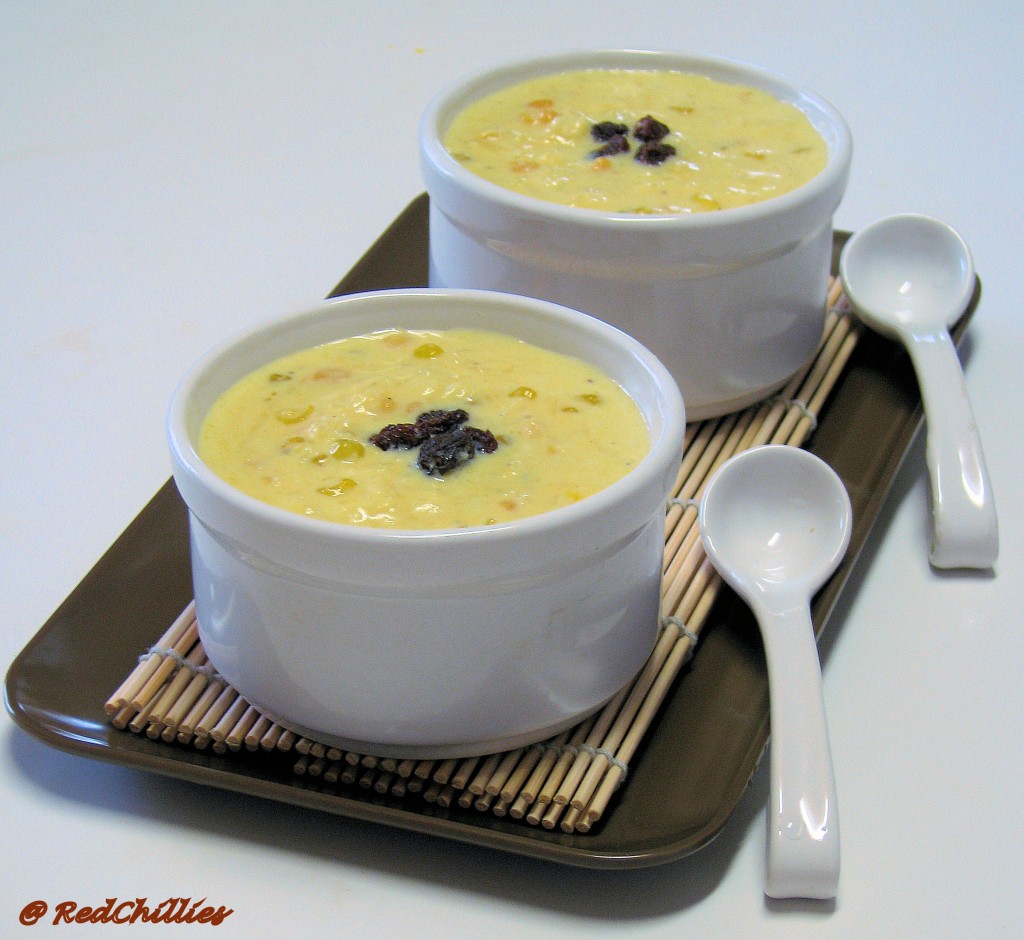 Ingredients:
2 cups grated bottle gourd/lauki

½ cup chana daal/ Bengal gram daal (soaked in water for 4-5 hours) 

¼ cup sago/sabudana (soak for 1 hour)

5 cups milk (1% or 2%/ Whole milk is fine too)

water (depends on how thick you prefer the kheer to be) I used 2 small cups of water.

3/4 cup sugar

½ cup shredded coconut (optional)

2 tsp ghee

½ tsp Cardamom powder 

5-10 cashew pieces

10-15 raisins

Kesar/saffron few strands (optional)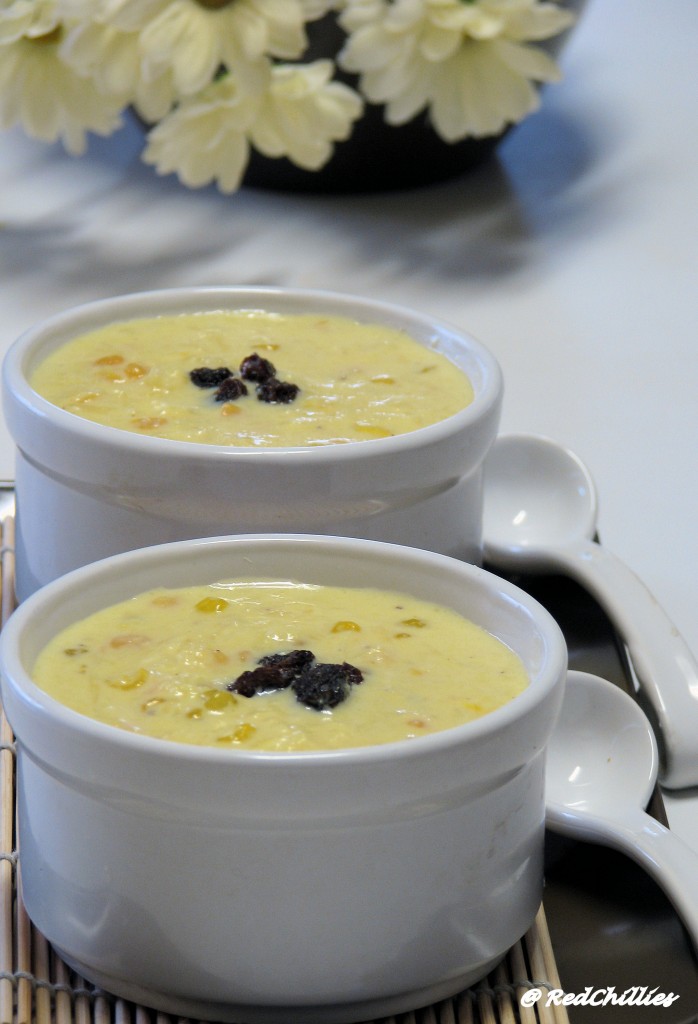 Preparation:
Peel the bottle gourd and grate it. Pressure cook the grated gourd along with the soaked chana daal. Make sure the chana daal does not over cook.
Heat the ghee in a heavy bottomed pan over medium heat and fry cashews till golden brown, next add raisins and fry until they plump up. Keep them aside.
 Make a fine paste of coconut along with little water. This is optional. Sabudana gives enough thickness to this kheer.
Method:
Please read the Note above before you proceed.
Take a heavy bottom pan, pour the milk, water in the pan and bring to boil.
Reduce the flame and then add cooked chana daal, bottle gourd, soaked sabudana, sugar, saffron strands and fine coconut paste and let this simmer for about 20 minutes ( or until it thickens up a little).
Stir this whole thing in between, so that it does not settle at the bottom.
Remove from flame and then add cardamom, cashews and raisins. Cool to room temperature. Note that after it is cooled the entire thing will thicken a lot.
 This can also be served cold by keeping it in the refrigerator.