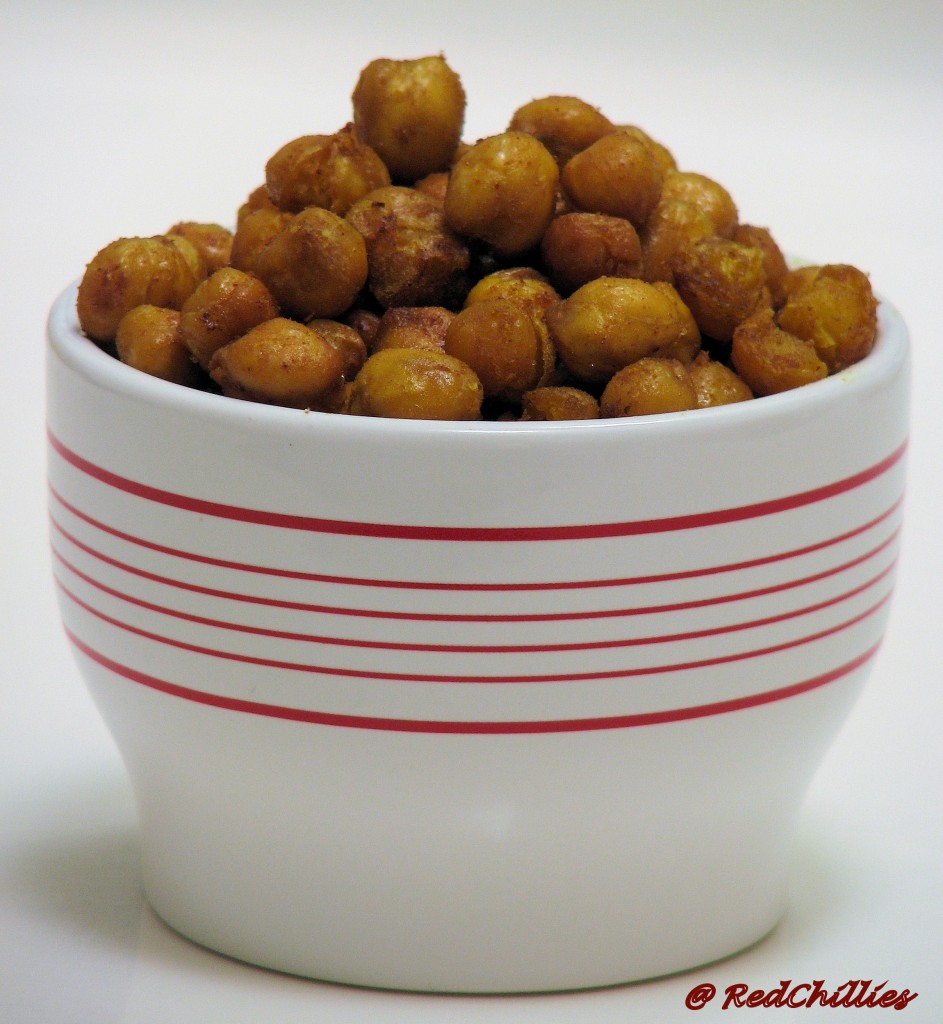 If you are looking for some crunchy, low calorie, high fiber snack then this one is just right for you! These are not only easy to make, but taste delicious as well.
Garbanzo beans are classified as one of The World's Healthiest Foods and they have one of the highest protein levels among all plants. They are also a good source of cholesterol-lowering fiber.
I had seen them on Madhuram's blog long time ago, bookmarked it and had been meaning to try them for a long time. Yesterday while soaking Garbanzo Beans for making Chana Masala, I accidentally soaked more than necessary. So with the extra soaked Garbanzo Beans I made this tasty and crunchy snack by following Madhu's recipe here. I made some minor modifications of my own, but nevertheless the taste is truly awesome. I also found that these spiced chickpeas are eaten in Turkey and are called as Leblebi.
This is a great snack for the kids too. My son who is a reluctant eater enjoyed the crunchy taste of these chickpeas. Makes a great accompaniment along with evening tea.
Thanks for sharing this recipe Madhuram. This is my contribution to the event Tried and Tasted: Madhuram's Eggless Cooking guest hosted by Poornima of Tasty Treats. This event was started by Zlamushka of Zlamushka's Spicy Kitchen.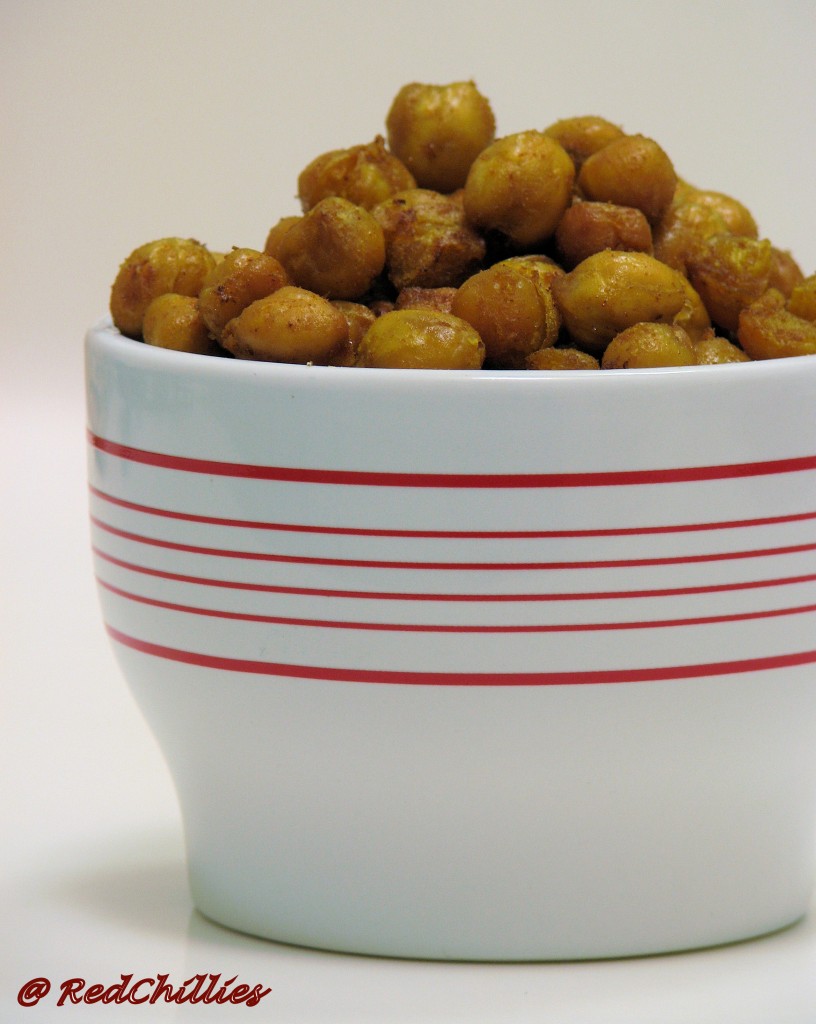 Ingredients:
1.5 cups chickpeas ( use canned or the dry variety)
Oil
Salt
Red chilli powder
turmeric
Lemon juice
Method:
I used the dried variety and so soaked the beans overnight. Pressure cooked them the next day until they are soft but not mushy.
If using the canned ones then skip the previous step.
Pre-heat oven to 425 degrees F.
Drain the water and blot chickpeas with a paper towel/towel to remove the moisture. 
Take a bowl and toss chickpeas with oil, salt, chilli powder, turmeric. Make sure it is evenly coated.
Line a baking sheet with aluminum foil and spray with non-stick cooking oil.
Spread the chickpeas on the sheet and place it in the oven to bake.
After 20 minutes or so, take it out toss around and spread some lemon juice over it.
Continue to bake for another 15-20 minutes. During the last 5-10 minutes keep a close watch so that they do not get burned.
Take it out of the oven and allow cooling. After cooling it gets a good amount of crunch.