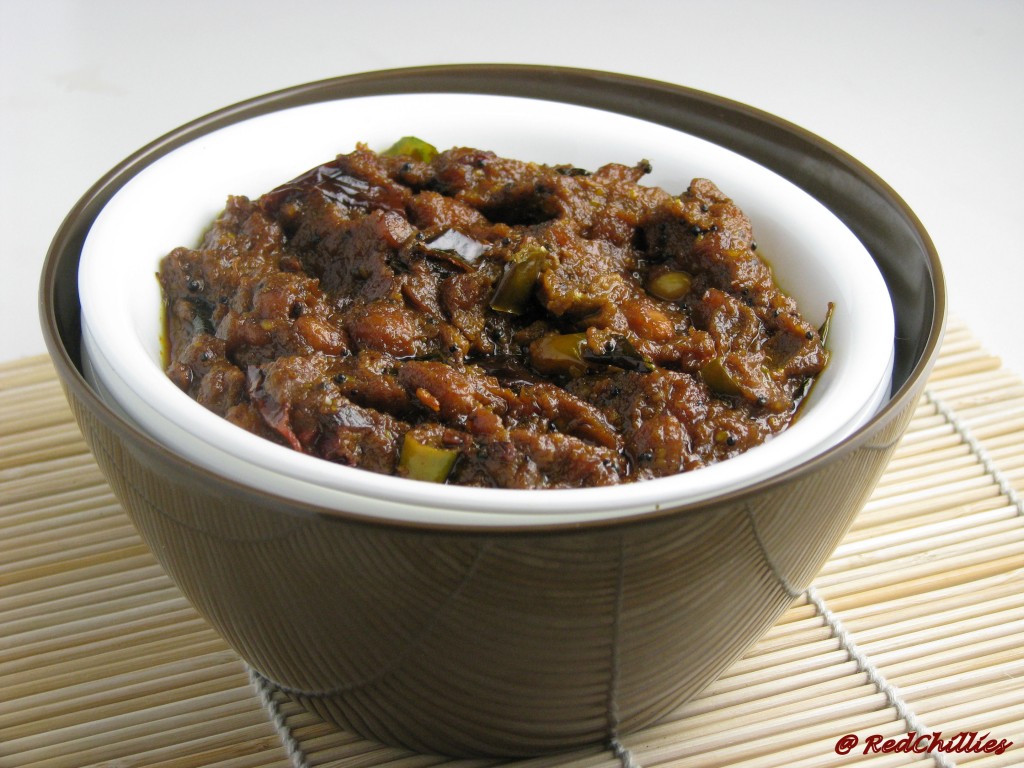 Puliyogare/Tamrind Rice is a South Indian rice preparation usually eaten as a snack/breakfast. Puli means sour taste and Ogara means rice in Halegannada (old Kannada), thus Puliyogare translates as sour tasting rice.  (Source).
The rice is usually one of the items prepared during major festivals in South India and is offered as Prasadam in the temples. This is also referred to as Puliogare, Puliyodarai, Pulihora or simply tamarind rice. This rice has a sweet, tangy and spicy combination and the flavor is enhanced by the addition of crunchy peanuts. This rice does not involve addition of any vegetables similar to Lemon Rice.
There are different ways in which the rice can be prepared. Pulliyogare powder (MTR Puliogare Powder) or Gojju is prepared in advanced and then mixed with Rice. We prepared this Pulliyogare Gojju (Tamarind Masala Paste) inspired by the Vah chef.  The Gojju can prepared in advance and stored in container for many days (like pickle). To prepare the rice, the required quantity is added to hot steaming rice, mixed thoroughly and then eaten. As simple as that and this is yummy and delicious food at its best.
The tamarind pulp is available in the Indian groceries. If a whole tamarind is available then soak about a handful of it in hot water and let it rest. After about 10 minutes, using hands mix and extract the pulp, and then strain impurities, fiber etc this way clean extract of tamarind pulp can be used. Since the Gojju/paste is made without using any water and boiled thoroughly, there is no need to refrigerate or freeze it. It can be kept in air tight for at least a month or longer depending on the quantity.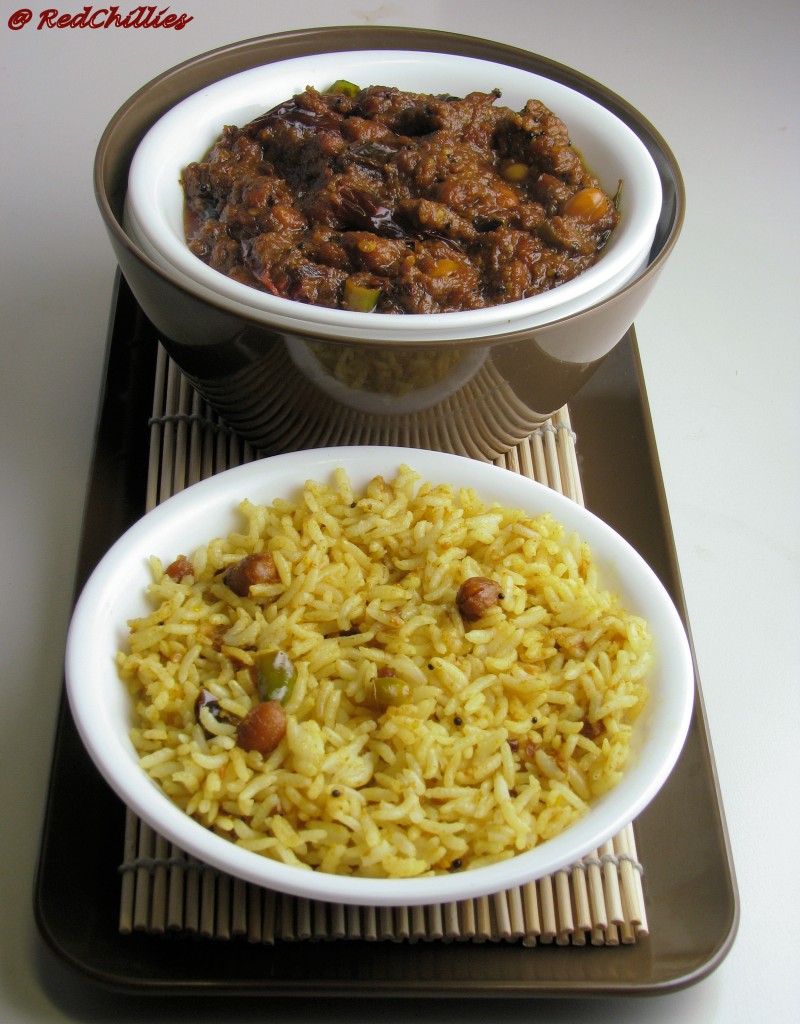 Ingredients: (For the gojju)
1 cup thick tamarind pulp
¾ cup peanuts
2-3 red chillies
2-3 green chillies cut into small pieces
Mustard seeds
Asafetida
1 Tbsp Sesame seeds
Jaggery
Salt
1 Tbsp Urad daal
Curry leaves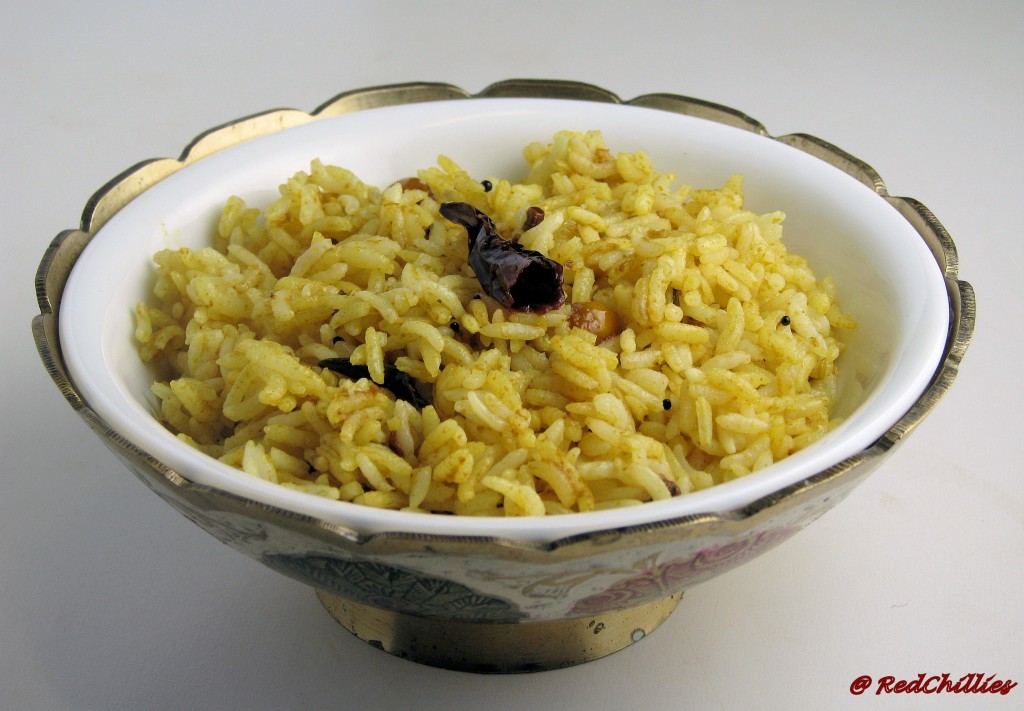 Method:
In a heavy bottom pan, heat oil (add more oil) on medium heat. Add mustard seeds until it splutters.
Next add the curry leaves, asafetida/hing and mix for a while.
Add red chillies, peanuts, urad daal and mix until the peanuts and urad daal becomes light brown.
Add sesame seeds, green chillies and then the tamarind pulp. Mix well and allow to boil.
After a while it begins to thicken. Add salt and little jaggery and continue to cook till it thickens. Keep aside.
To make the rice, add required quantity to the rice and enjoy. Little gojju goes a long way.