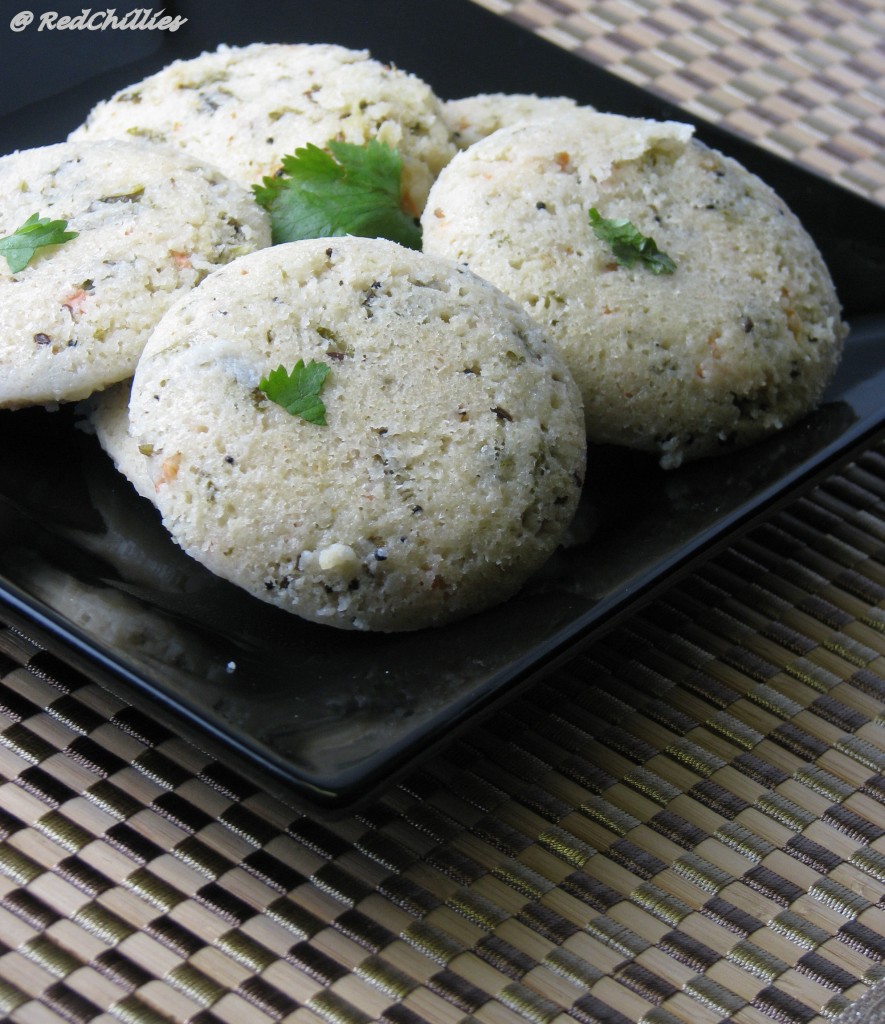 While talking to MIL last week, I was telling her how DS is not fond of Idlis. The 4 year old will eat dosas but somehow has not developed fondness for Idlis. Now if you are anything like our family who take their Idlis seriously this statement can be quite a shocker. If the extended family back home hears this, then I am pretty sure everyone will offer suggestions to bring the 'rebel' back onto the Idli track. ?
Until he can come with his own theories for dislike, my theory is that since he does not like chutney, the idli by itself is bland and hence it does not appease his taste buds. I presented this thought to MIL and she suggested trying Masala Idlys. Now I was all ears while she eagerly handed over the recipe.
Seasoning with onions, grated carrot is prepared, added to the idly batter and then steamed the regular way. The Idlis cook up the usual way and have a wonderful flavor. There is no need to make additional chutney. I loved the idea and prepared them the first opportunity I had.
The 4 year old ate one or two, but depending on his interest and enthusiasm I am sure he has not become an Idli convert yet. The parents however loved and enjoyed the taste. Sigh!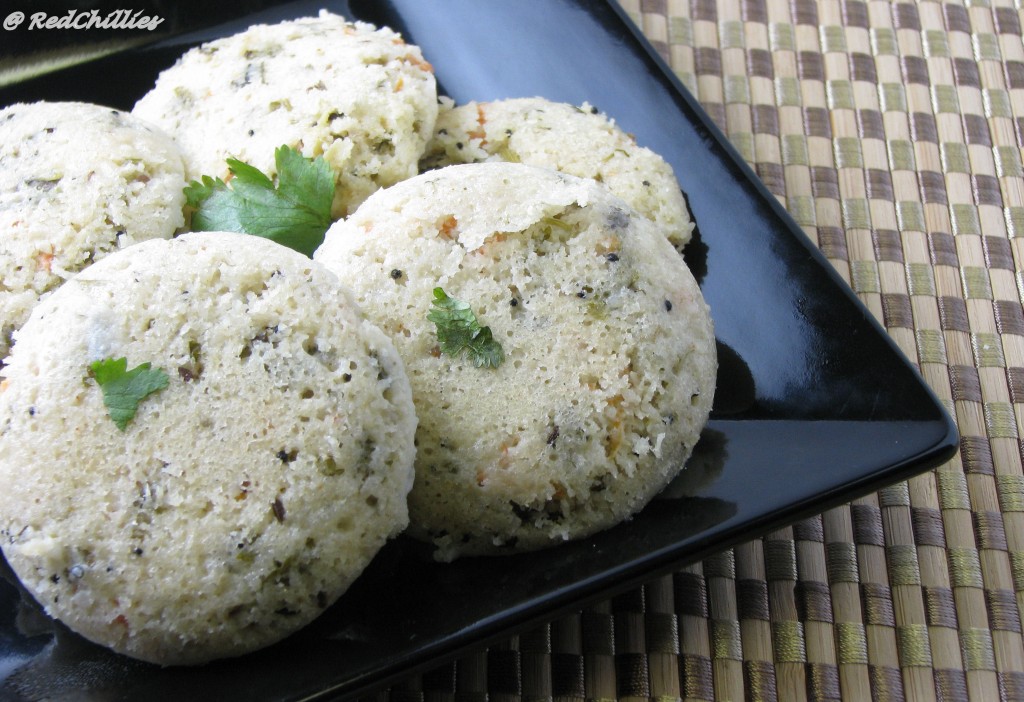 Ingredients: 
 1 measure Idli batter
 Curry leaves
 Chopped Onions (optional)
 Carrot grated
 Curry leaves
grated Ginger
 Cut Green chillies (optional)
 Handful of coriander leaves
 Mustard seeds
 Salt, oil
Method:
 Heat oil in a small pan, add mustard seeds and when they splutter add curry leaves, onions and mix well. Add the grated carrot, ginger, green chillies and chopped coriander leaves and mix until they slightly cook and the leaves wilt. There is no need to over. 
Add this and salt to the prepared Idli batter. Mix well and check for seasonings.
Steam idli the usual way. Serve hot.