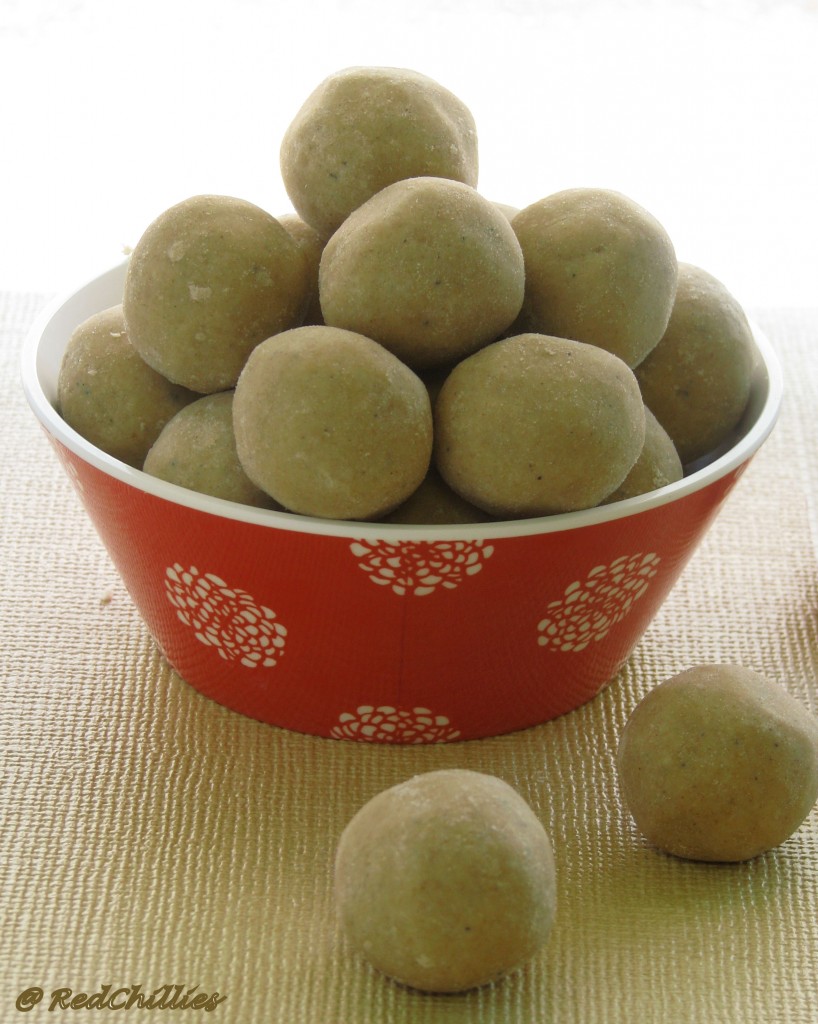 The package arrived from India without any problem and out came the treats one by one. There was Besan Laddoo, Chaklis, Tukdis, Atta Laddos, Sesame Laddos, Menthe Hittu etc all prepared and packed with love. It has been a field day for us here ever since we received the goodies from back home and we have been relishing them everyday with joy. 
My mom made these Wheat Flour Laddos. She has a knack for making these and makes them delightful and yummy. These laddos are not very sweet with subtle flavor of the wheat and hardly any visibility of the ghee. These Atta laddos are a childhood favorite of mine and I prefer them over the Besan Laddos. Of course, it is a tight race and on some days I can be swayed one way or I cannot make up my mind. Needless to say these are happy problems and I am not complaining. I am glad that DS loved these as well. 
I have made microwave version of these before. You can check them out here.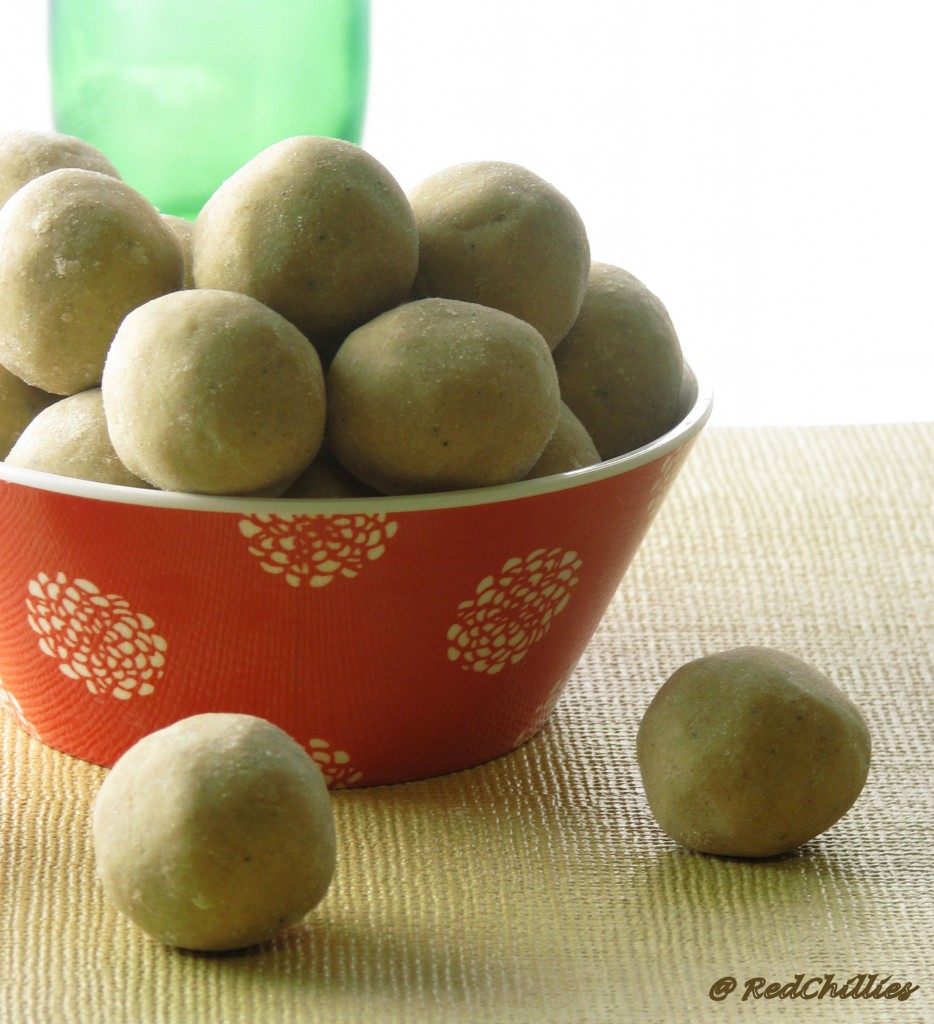 Ingredients: 
1 cup atta (whole wheat flour)
3/4 cup powdered sugar
1/2 cup ghee (clarified butter)
2 tbsp chopped nuts like almonds and raisins(optional)
1 tsp cardamom (elaichi) powder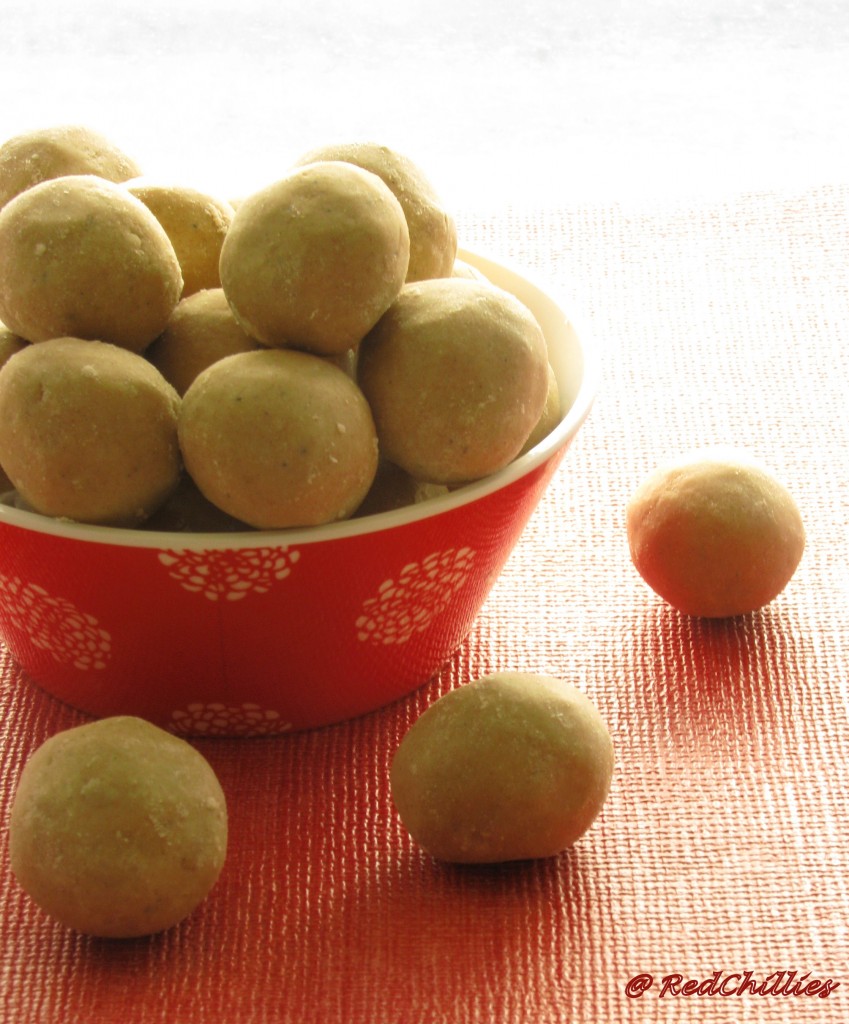 Method: 
Put a kadhai (heavy bottomed vessel) on heat and add ghee. When ghee melts, add the atta. Turn the heat to medium.
Roast the atta stirring constantly till a nice aroma comes out of atta and it gives a roasted appearance. Turn off the heat and take atta out of kadhai.
Let it cool down and when it's completely cooled, add chopped nuts, cardamom powder and sugar. Mix well with your hands.
Then make lemon sized balls out of the mixture. Note: Add more ghee to the mixture and mix again, if the laddus do not hold their shape.
When they cool down completely, store these atta laddus in an airtight container.