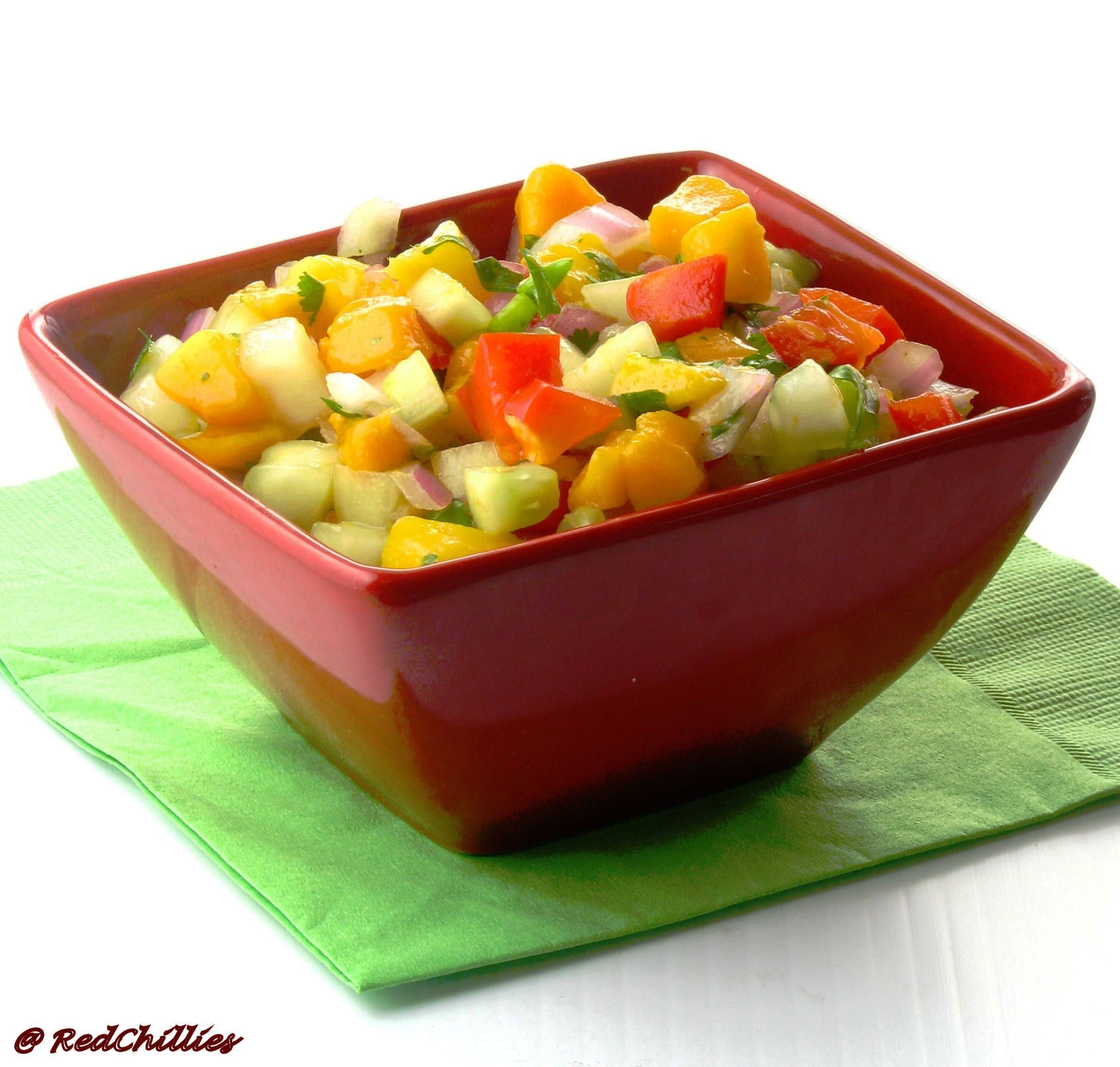 I know I am on a mango spree, with back to back recipes on mangoes; but if you are a mango lover like me, then there is no such thing as too much mangoes, right? I had made this Mango Salsa along with Yogurt Rice for a picnic that we had last weekend with some family friends.
 Few of our family friends and us decided to meet last week and decided to have a picnic by meeting up at a park. Some park names were thrown in and finally a name was selected that was ok'ed by everybody. Now even though this park was only about 6 miles from our house we had not visited that park before. 
Now park in our mind usually conjures images of lush green surroundings, beautiful flowers, playground, slides etc. Imagine our surprise when along with the usual park components we were treated with this big and beautiful picturesque lake. People in the park were having a gala time playing in the water. We wasted no time getting into the water, splashing around a huge relief from the scorching sun that is prevailing here in Texas. 
Over all it was a good change for all; good food, good conversation, catching up etc and the kids had a blast playing in the water, swings, slides, running jumping etc. End of it all it was worth every bit and glorious end to the weekend. Of course, we have told ourselves that we will be going there more often especially during summer.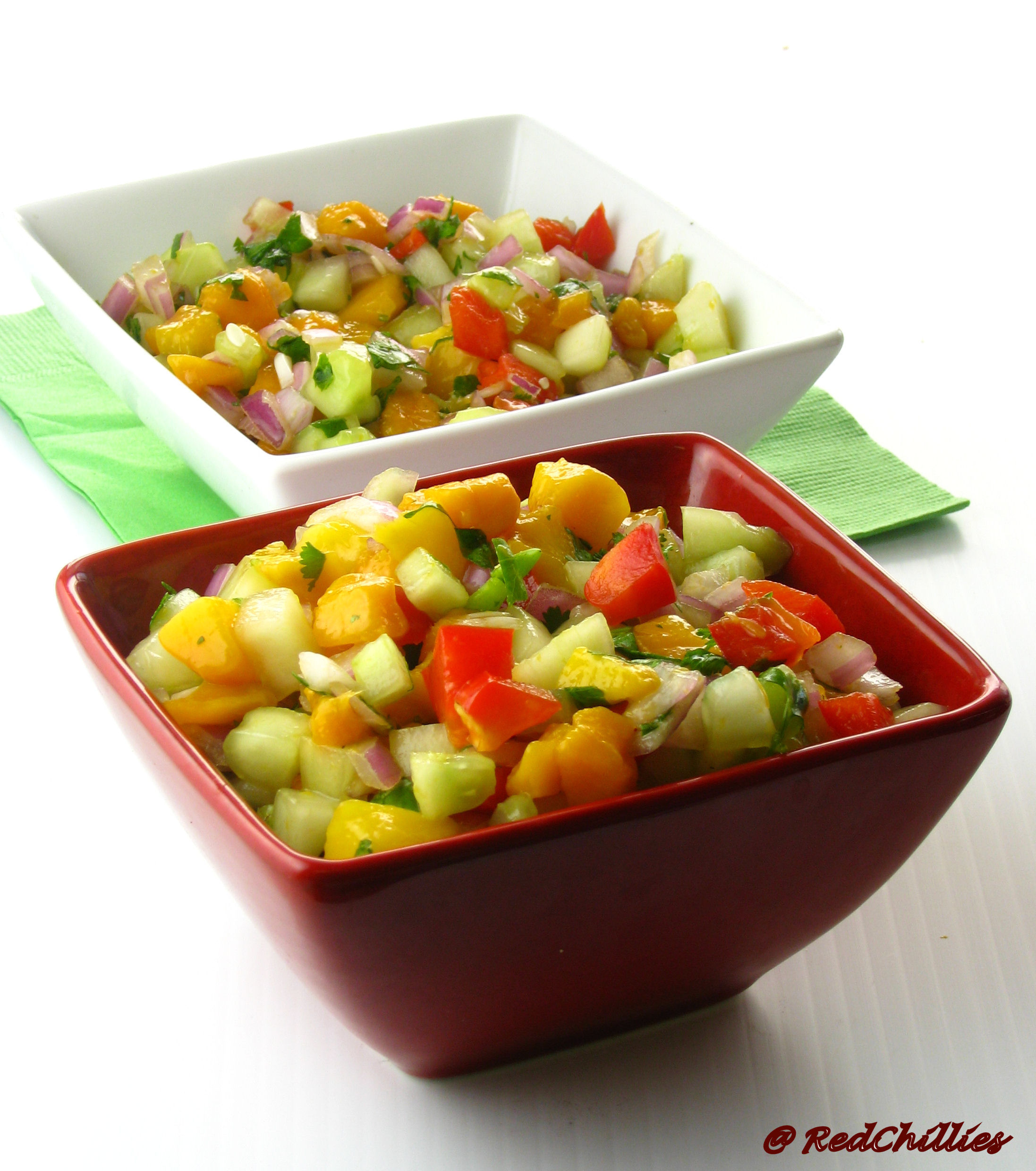 Ingredients
1 big ripe mango peeled, seeded and chopped
1/2 small cucumber peeled and chopped (remove the seeds)
1/4 cup finely chopped bell pepper/capsicum ( I used red)
1 small red onion  chopped
1 jalapeno pepper deseeded finely chopped
Handful of chopped coriander
salt
Juice of a lemon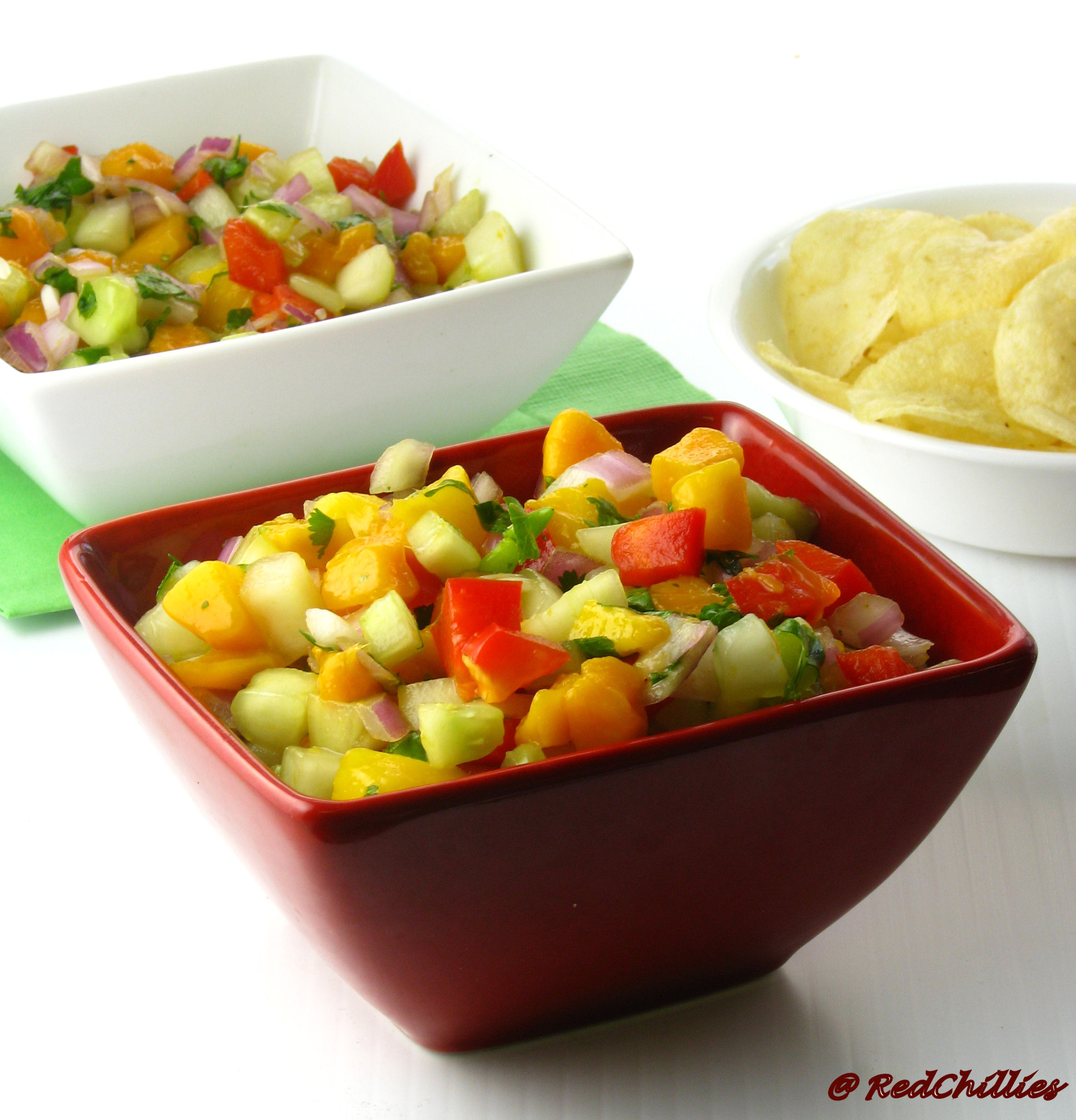 Preparation
In a bowl mix together chopped mango, bell pepper, cucumber, onion and chopped coriander.
Add jalapeno, salt, lemon juice and toss together.
Let it sit aside for 30 minutes before serving.
Note:
Please don't chop the veggies and the mango too small, bite size piece should be good enough.
Chopped cucumber +salt tends to leave lots of water and this makes the salsa watery. So I recommend using less of cucumber and also don't make this way ahead of time.