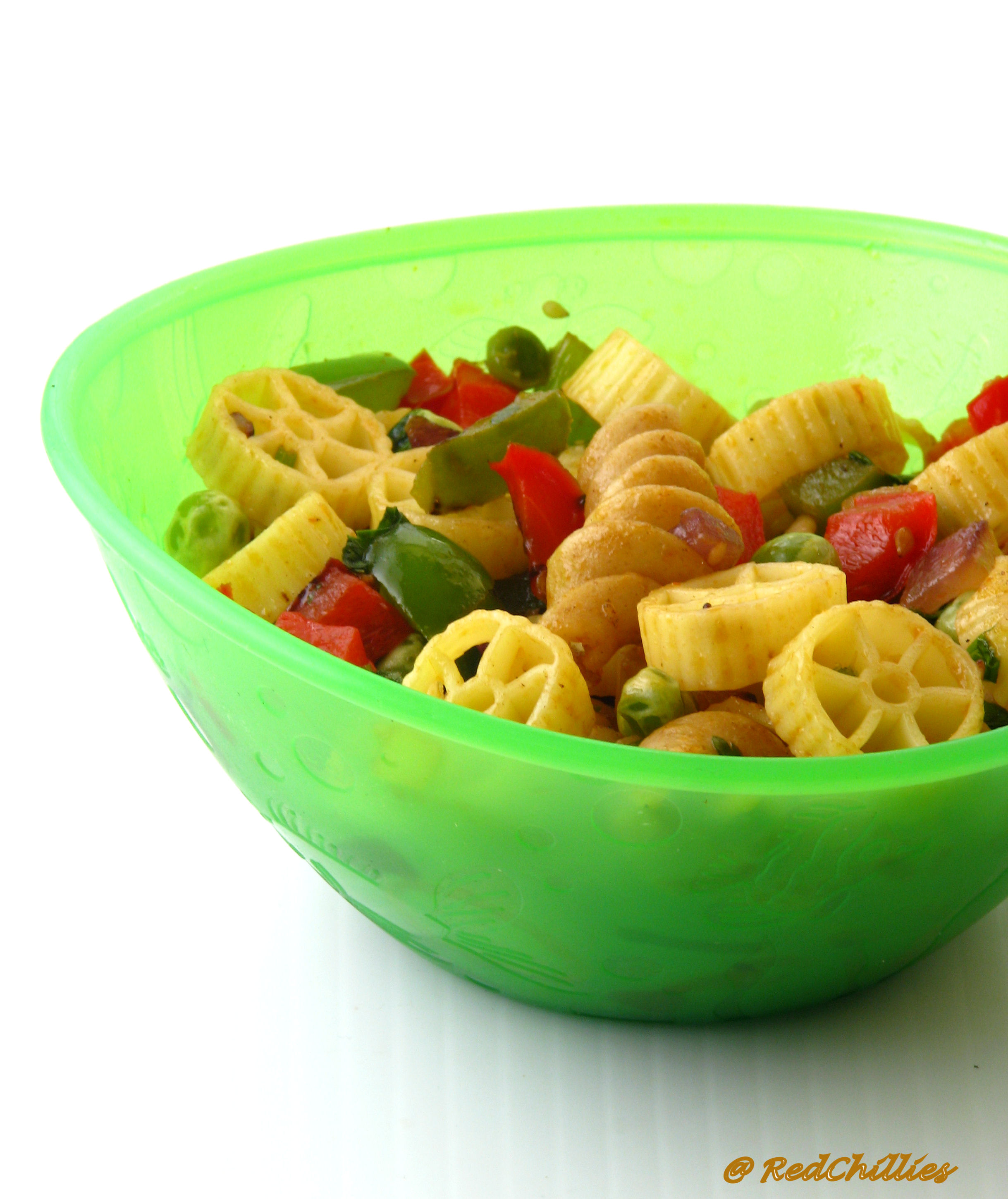 The kiddo loves pasta as far as I can remember.  We have been to many a long trips, functions, picnics etc carrying a bowl of pasta knowing a fall back option in case he does not eat anything else. But the caveat has been that eats the boiled pasta as is without any flavorings like tomato sauce, cheese or any vegetables in it. My worry had been more about the later than the former; hence I was on lookout for adding veggies that would appeal to him and also be nutritious. That is when the idea of adding onion and capsicum came in. 
The idea of adding onion and bell pepper to the pasta was an accidentally discovery. Few days ago, when we had been to our favorite joint Chipotle, for lunch he had his usual rice, black bean and corn combination. On that particular day the fajitas were very well done. Taking my chances I offered him little bit of their fajitas and he seemed to loved the taste of it.  So from that day on, I have been adding the combination of onion and pepper to other dishes as well including this pasta.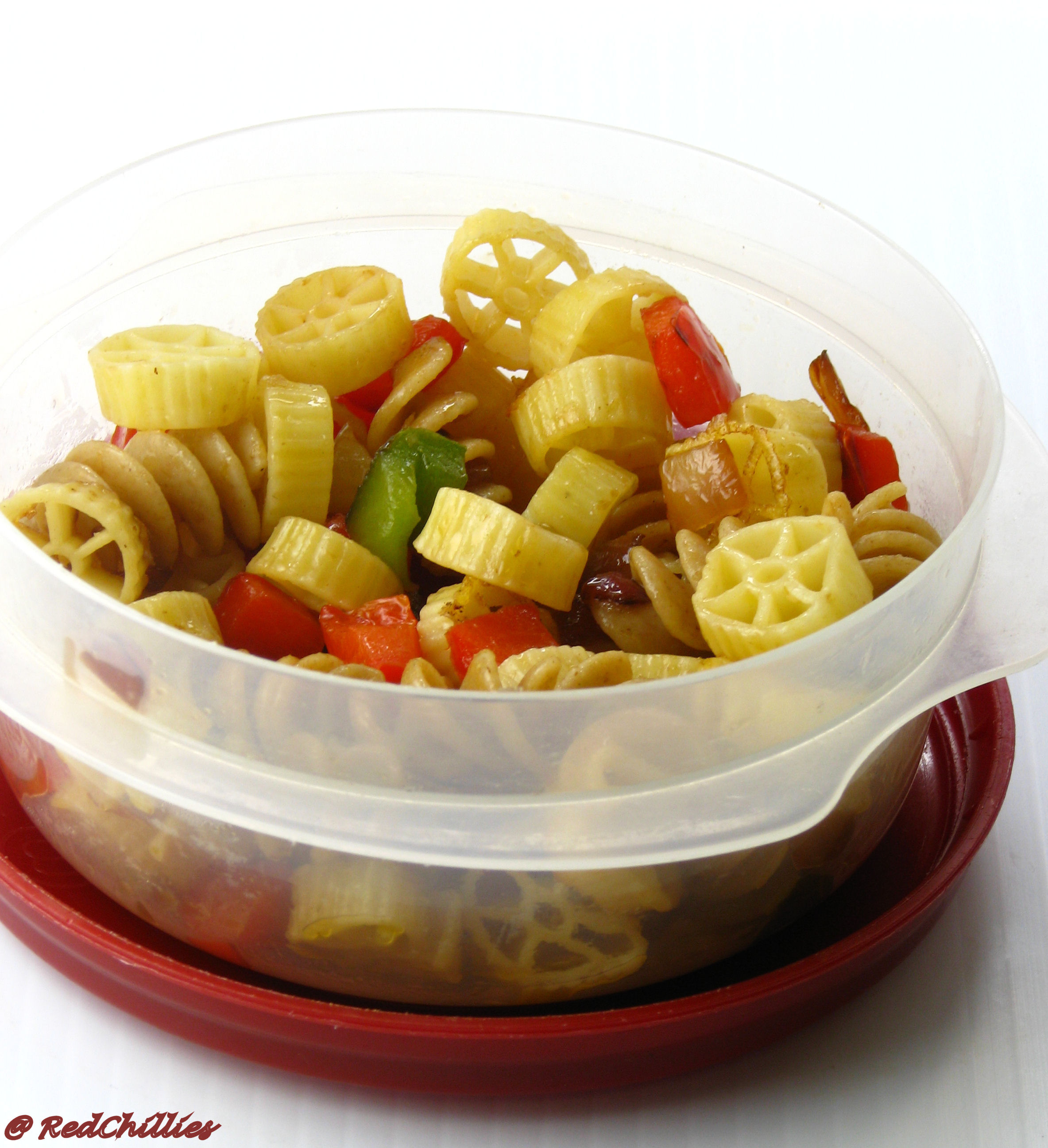 There is nothing fancy about this pasta dish; it is easy-peasy made using readily available ingredients on hand. Pasta is cooked along with capsicum, onion and peas. The key flavor for this comes from the caramelized onions and pepper. After the onions are caramelized they turn crunchy and give out this beautiful sweet taste and when combined imparts its flavor to the bland boiled pasta.
 I use different shapes of pasta for this dish; pinwheel and the caterpillar shapes are currently his favorites.  I make this about once a week and pack this for him in his lunch box and so far "knock on the wood" he likes it. 
Both these sets of pictures were taken on different days, posting all of them here and here goes the recipe.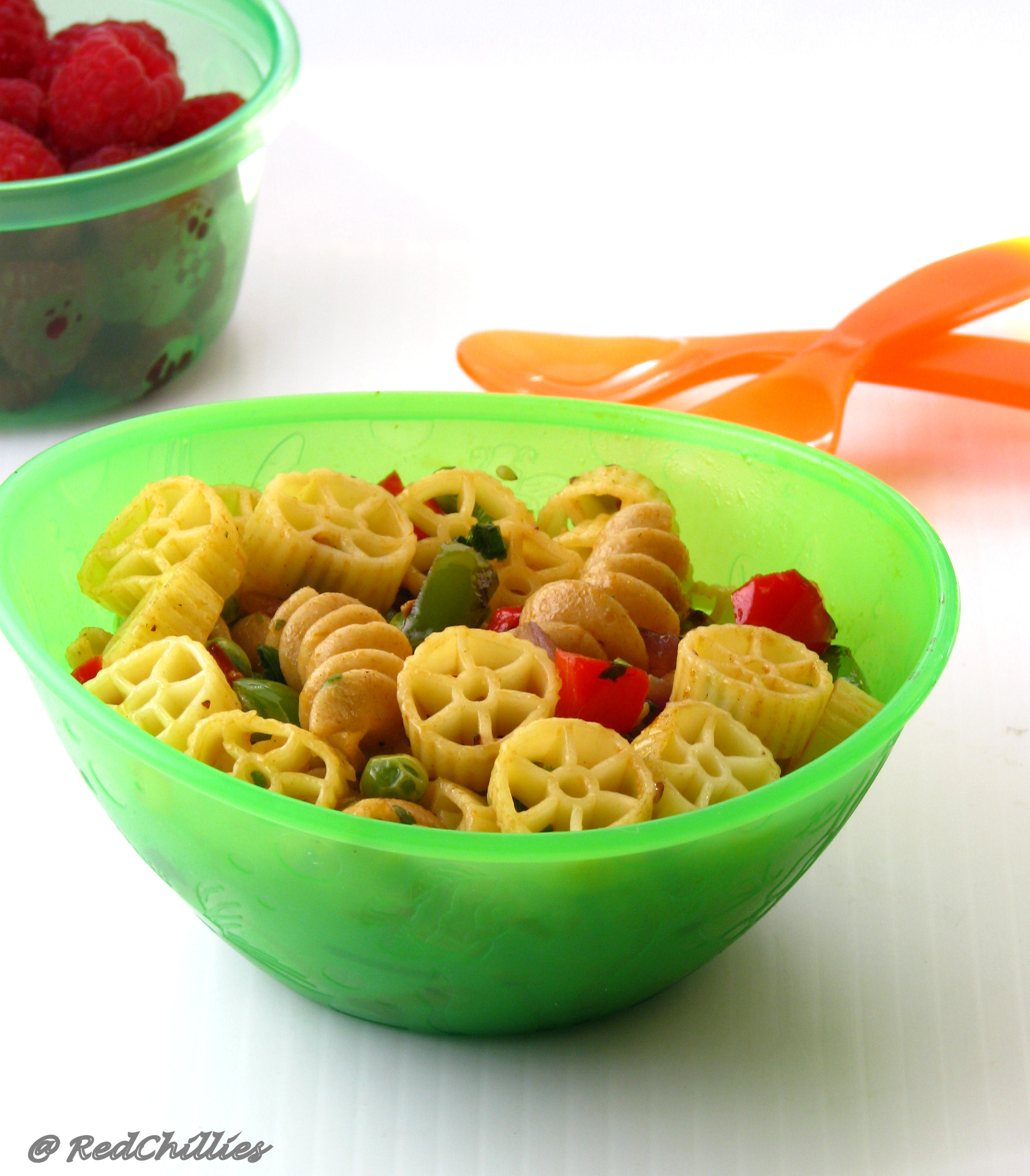 Simple Bell Pepper, Peas Pasta – The Recipe
Ingredients
1.5 cups pasta (any shape I used pinwheels and rigatoni, I use whole wheat rigatoni)
1/4 small onion chopped
1/4 small bell pepper/ capsicum chopped
¼ cup frozen peas1 garlic pod optional
1 Tbsp ketchup
Olive Oil
 Salt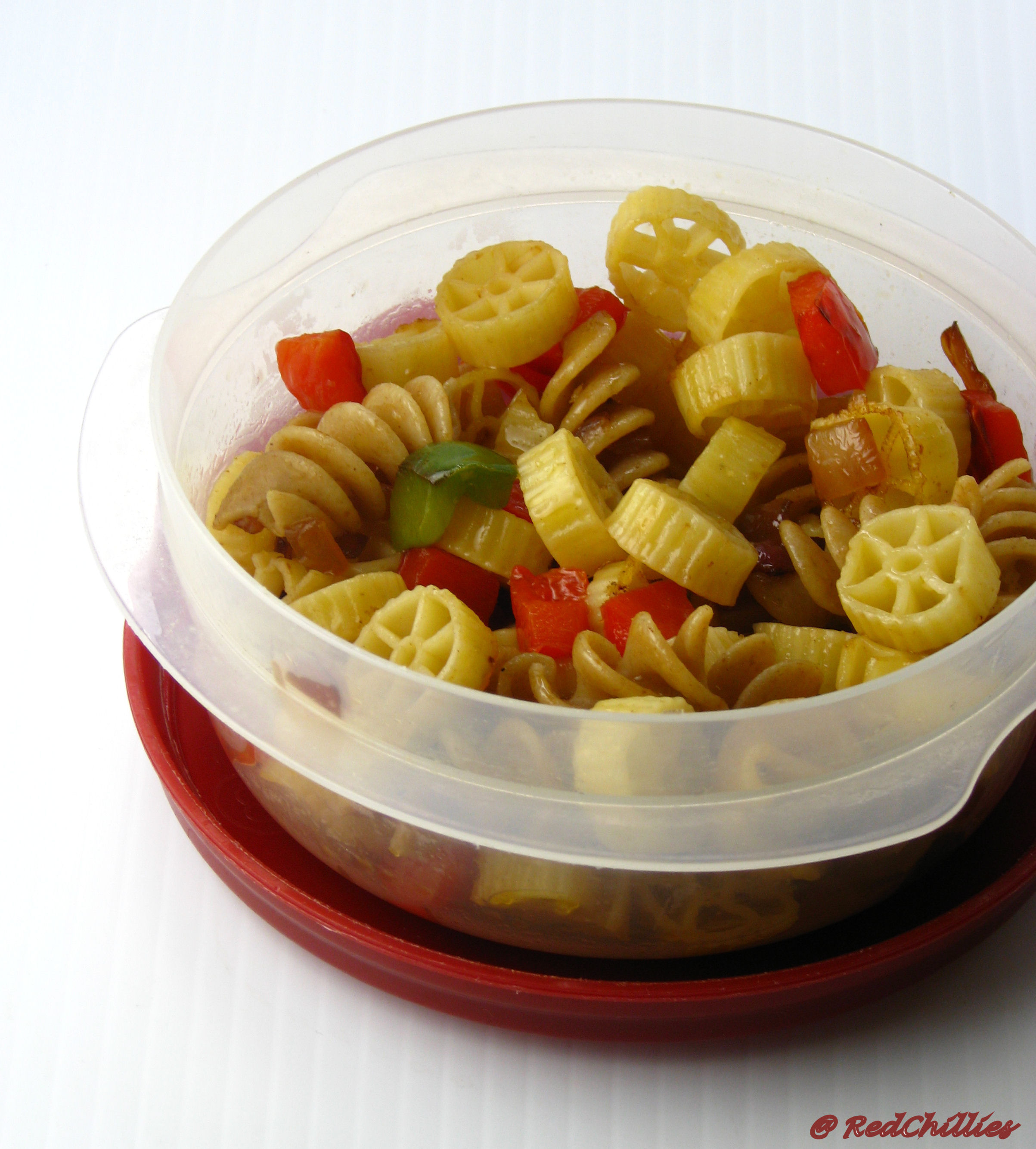 Preparation
Boil the pasta in sufficient amount of water and salt until it is cooked. (Follow the package instructions).
Add the peas toward the end and let it stay for a minute or two.
Drain the water completely, add few drops of oil, toss and keep aside. Make sure that the pasta is closed.
Now take a pan and add 2 tbsp of olive oil.  Add the chopped onions, garlic, sauté for a while on high heat until it caramelizes.
Then chopped bell pepper and stir until they are cooked. Add salt, pepper (optional), ketchup and mix well.
Finally add the boiled pasta, toss and let it cook for a minute.