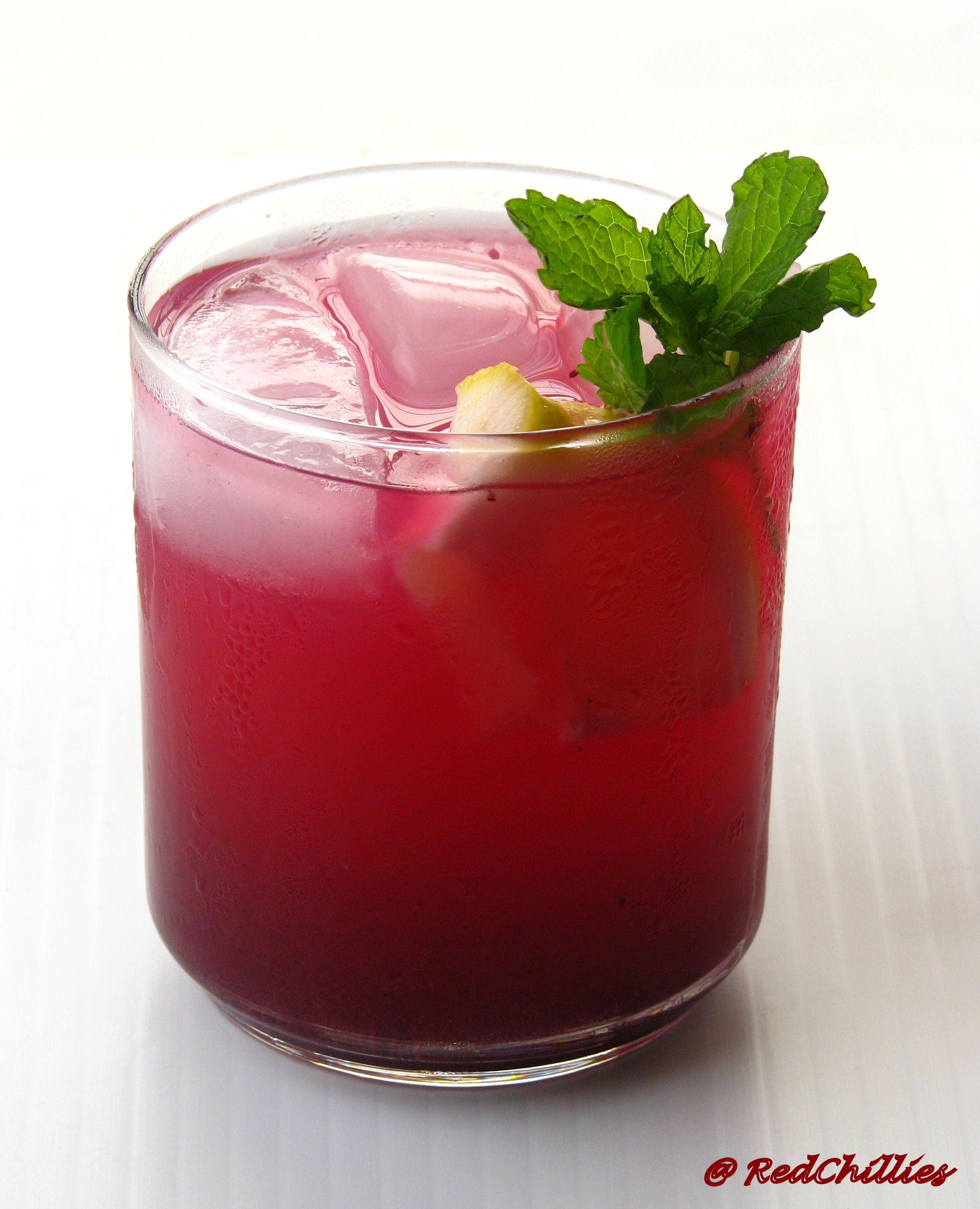 Hope you are all having a good weekend. This week has been better for me compared to the last one. Even though it was a stressful week at work, the cold from last week has subsided making me feel normal and not so grumpy J
Weather wise, it continues to be hot here in our neck of the woods. By hot I mean really scorching hot; temperature continues to be in the range of 102 – 108 0F for the past month or so. This drives us to be creative and come up with ways of beating the heat. Drinks like Watermelon Agua Fresca, Watermelon Limeade Cooler, Milkshakes are common along with this blueberry lemonade.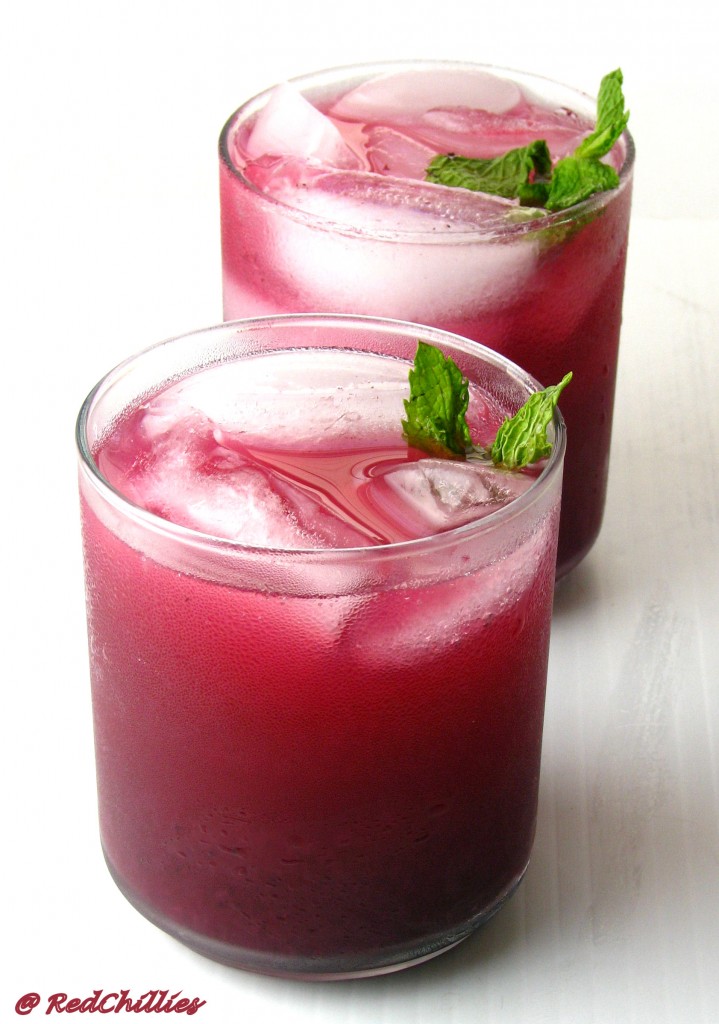 We first had blueberry lemonade at the farm when we had been to blueberry picking few weeks ago. It was welcome relief after being in the hot sun for about 3 hours.
This is my version of blueberry lemonade in which I used store brought lemonade, which makes the process even simpler. Of course, you can always make lemonade at home, your own way. Substitute blueberry with strawberry, blackberry or raspberry.
Blueberry Lemonade Recipe
Ingredients 
2 cups lemonade ( I used store brought lemonade)
Ice
Mint for garnish
Method
Pour lemonade in 2 glasses. Add ice as required and stir in a spoonful of blueberry syrup.
Garnish with mint and serve immediately.