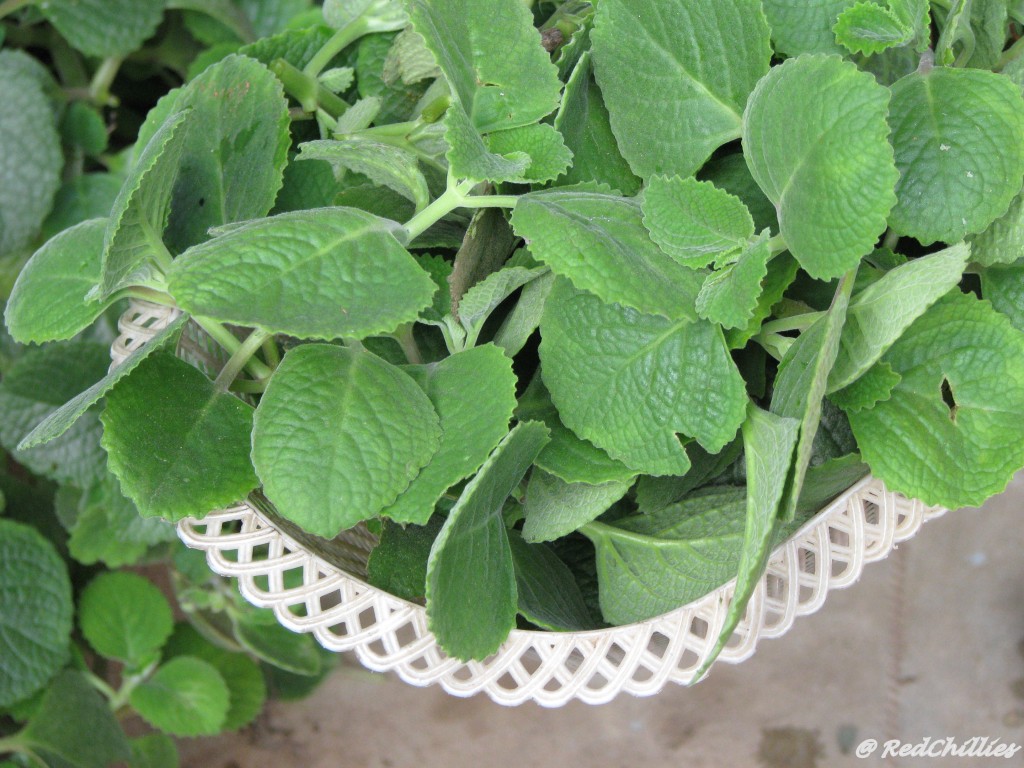 Hope you all had a wonderful Diwali. We had a wonderful time with many of our friends making this Diwali a memorable one for us.
Things have been pretty hectic at home and work and so I was not able to update posts at regular intervals. In fact I have been working on this post for the past 2 weeks and was able to post it only today.
This recipe called Tambuli/Tambli is a specialty of Karnataka/Konkani. It is a refreshing yogurt/buttermilk drink which aids in digestion and forms a good cooling agent. Usually spices, vegetables or green leaves are added to it, ground and then mixed with yogurt/curd. It is usually had cold or room temperature as is or along with rice.
These leaves are not available here in the US or at least I have not found them here in the Indian groceries. So this time when we went to Bangalore I had requested my MIL to make this and this was one of my favorite drinks growing up. The picture of the leaves is from my mom's garden.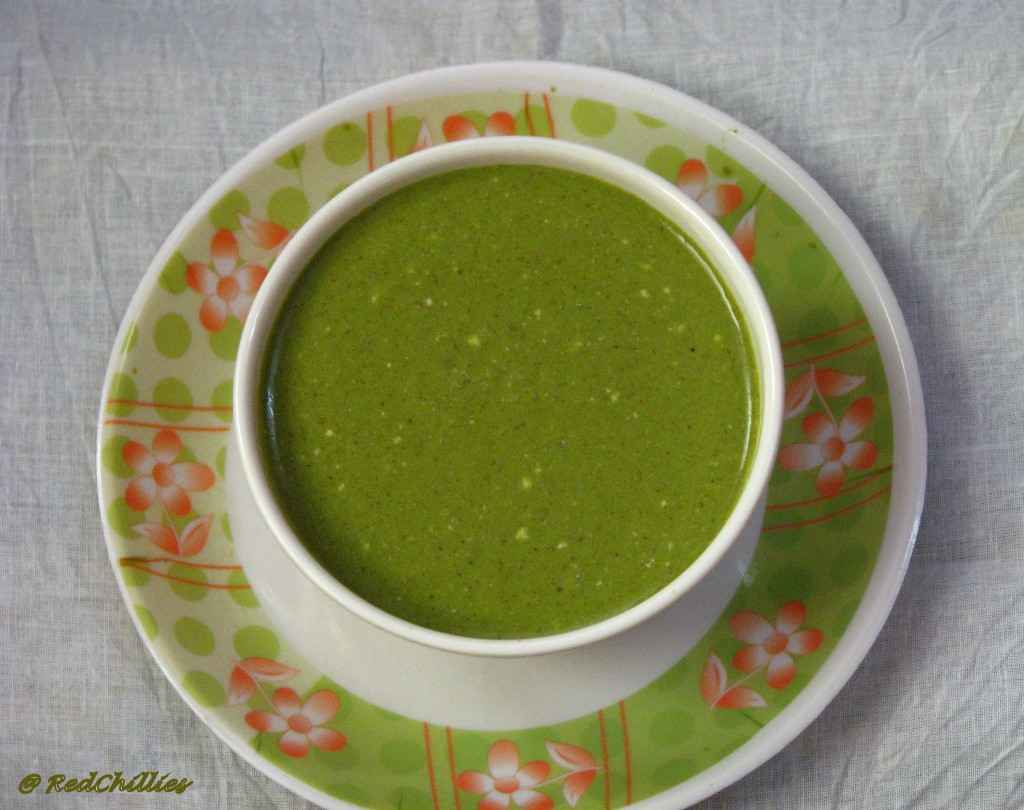 Doddapatre leaves called as Cuban Oregano are small thick leaves with pungent flavor. Even after they are cooked, they retain their intense flavor. The leaves have also had many traditional medicinal uses, especially for the treatment of coughs, sore throats and nasal congestion.
 Ingredients: 
25-30 Dodda patre  leaves /Cuban oregano
1 Tbsp  Cumin seeds / Jeera
2-3 green chillies
5-8 black peppercorns
1 cup grated coconut
1.5 cups Yogurt
Salt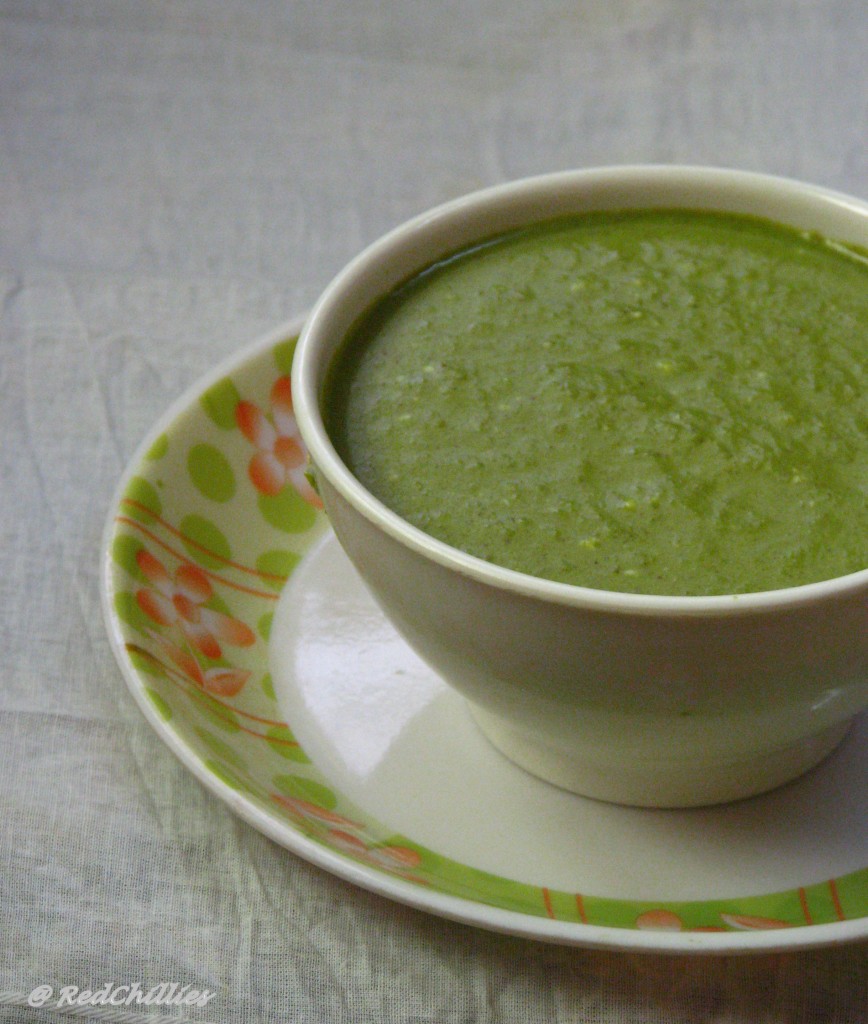 Method:
Note: Make sure the leaves are washed and dried.
Heat pan on medium flame and add the cumin seeds, after they are toasted take them out and then add the pepper for a while. Keep aside to cool.
Next in the same pan heat little oil and add the leaves to it. Stir them continuously and after about 2 minutes, they will become little watery and wilt. Keep aside.
Blend the cumin, pepper, roasted leaves along with salt, shredded coconut and green chillies. Add little water and grind to a smooth paste. This can be treated as chutney.
Take a big bowl and transfer the yogurt to it. If it is too thick add some water and thin it out. Now add the blended mixture to this and stir well. Check for taste and adjust.
Seasoning is optional; at home we do not season this.
Serve with rice, chapathi or have it as is.