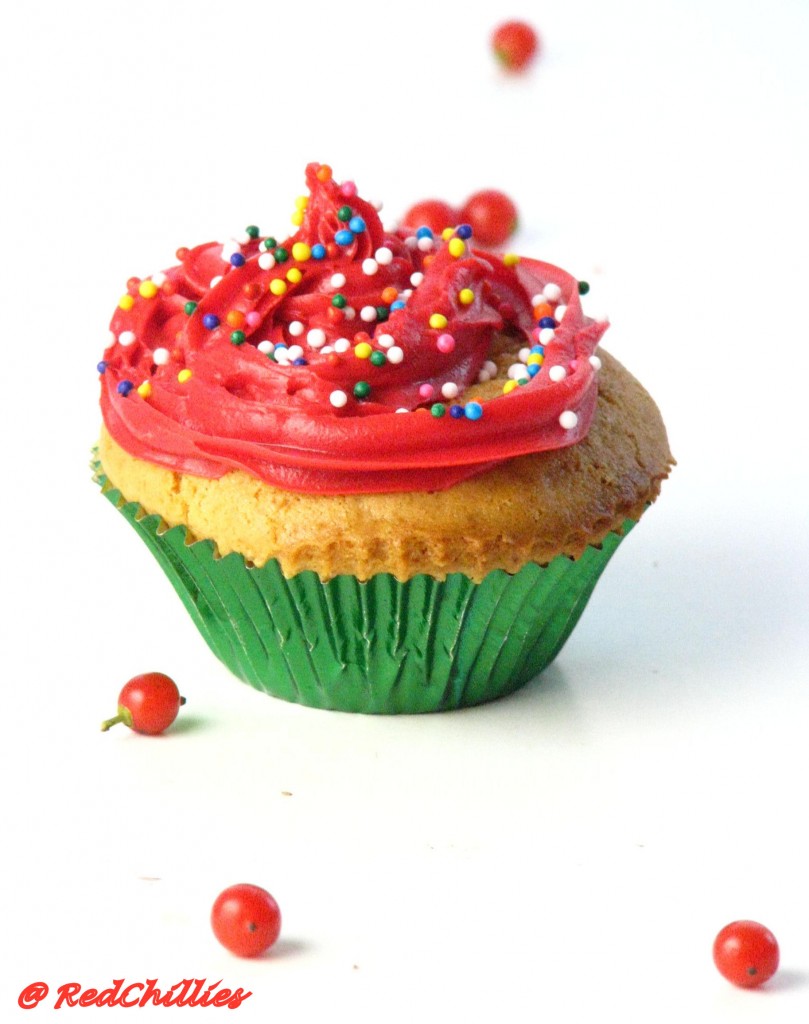 Wishing you all Merry Christmas and Happy Holidays ya'll. Hope you are having a fabulous and fun filled long weekend with your friends and loved ones. Here in the United States, the phrase "Happy Holidays" is often used as a generic collective greeting for all of the winter holidays which includes Thanksgiving, Christmas Day, and New Year's Day. 
December is an exciting month of the year. Even though the days are shorter and colder than usual, the spirit of the holidays, the festivities that comes along with it lingers on; it is hard to ignore the excitement going around. The malls crowded, people in jolly mood, red, green white colors everywhere, Christmas trees decked up, the houses all lighted up and most important of aroma of different varieties of desserts and holiday food waffling around.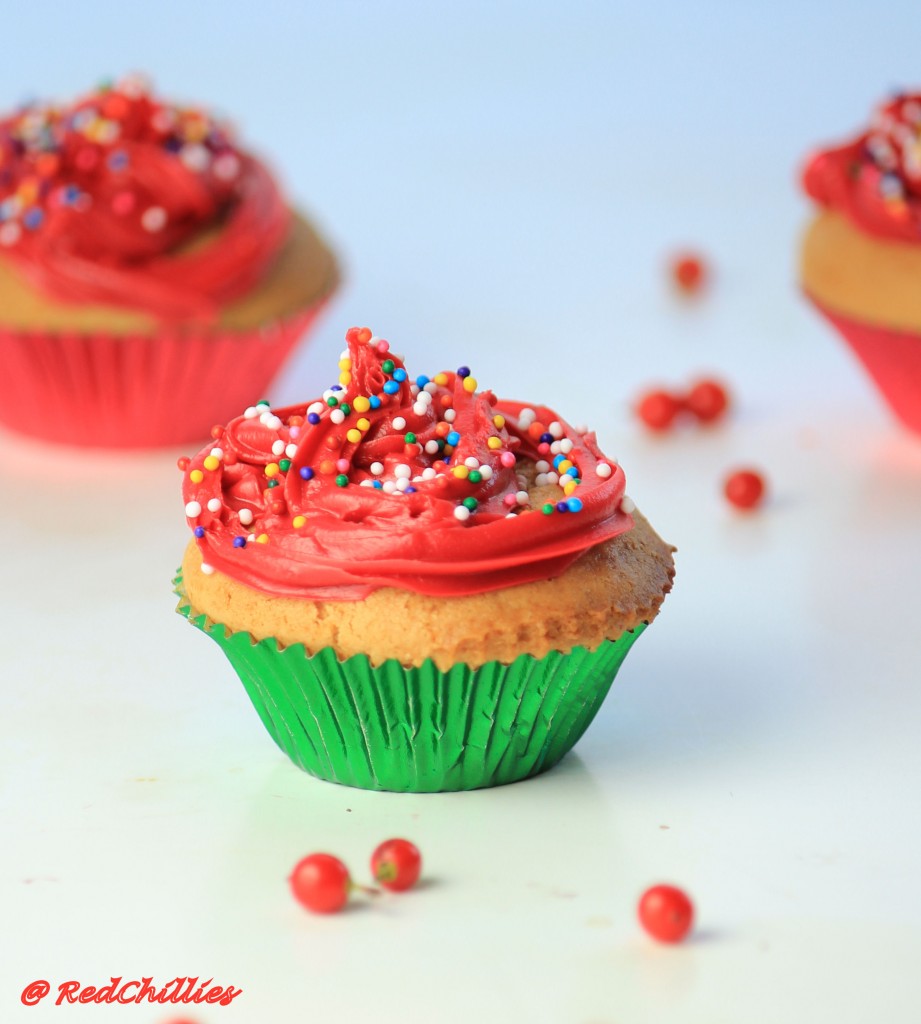 The weather now here has become cold and chilly as well far outcry from the spring like weather we had few days ago. Our favorite part past time at this time of the year is to sit close to a warm place in the coffee shop, sipping on hot coffee with a piece of dessert listening to some old carols while watching the surrounding decked up in lights and other ornaments.
Neighbors, friends, colleagues are all on a baking spree and it hard not to be a part of it. I have been most influenced by few of my colleagues who have baking and sharing the goodies with us. I decided to start off with a simple and easy vanilla cupcake, which I adapted from Eggless Cake and Eggless Strawberry Cupcakes. The good part is that even though it is simple, one can jazz this up by beautiful and pretty looking frosting apt for this season.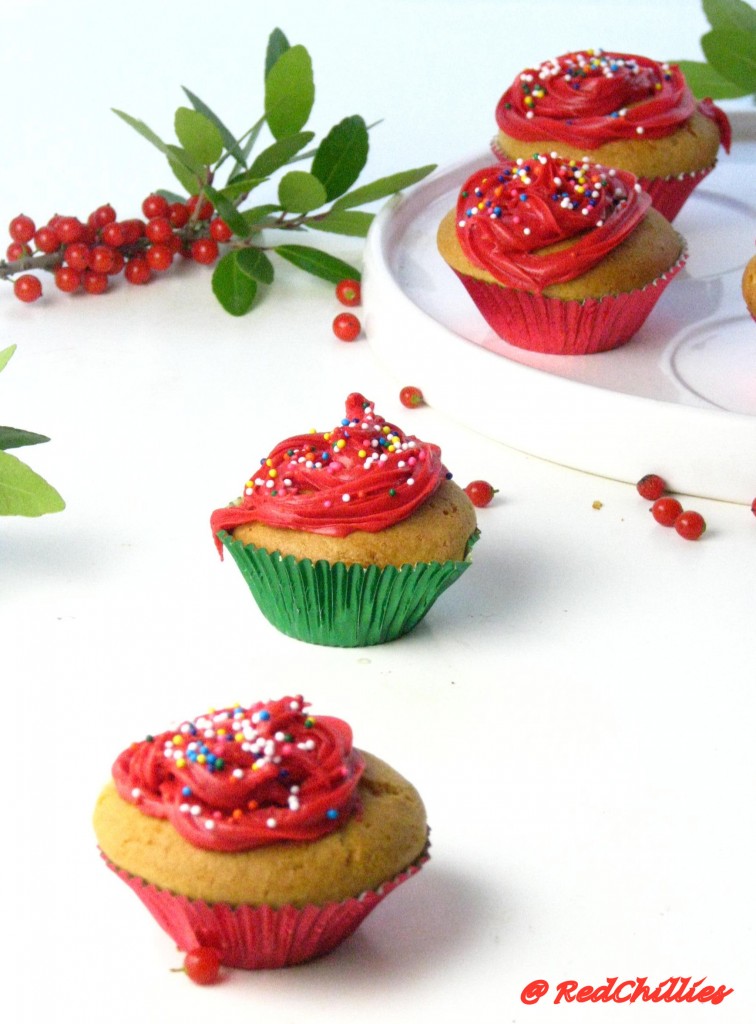 If you are looking for a plain eggless vanilla cake then this one is a keeper. I had seen this base recipe of using aerated water/soda along with condensed milk for making eggless cake on many blogs and bookmarked it since a long time.  I had an opportunity last week and I am so glad that this turned out well. The other recipe that worked for me is the Orange flavored Egglesss cake that I have posted here.
Eggless Vanilla Cupcakes 
Recipe Source: Adapted from Eggless Cake and Eggless Strawberry Cupcakes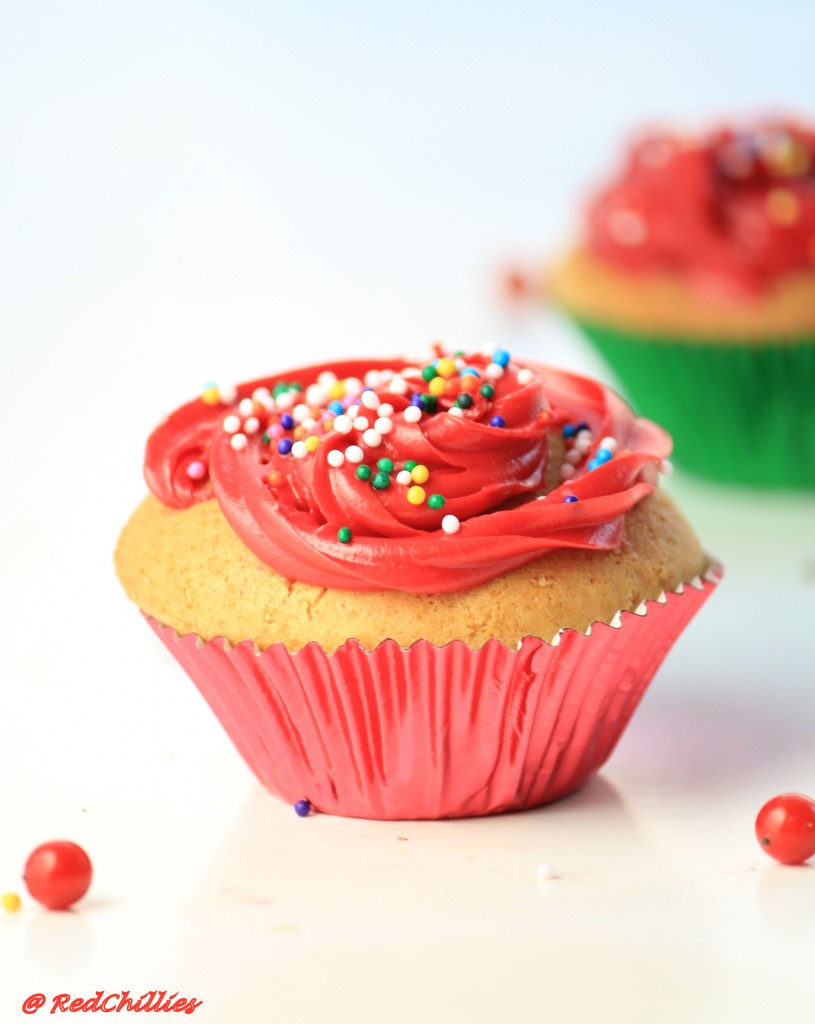 Ingredients:- 
1 cup all purpose flour
1/2 tin sweetened condensed milk (200 gms)
½ tsp salt
1 tsp baking powder
1/2 tsp baking soda
1/4 cup butter softened (unsalted)
1 tsp vanilla essence
1/4 cup aerated water or soda water
1 Tbsp sugar (optional) 
Yields: 9 medium cupcakes or 17 mini cupcakes
Procedure:-
Preheat the oven to 350 F/ 180 C. Meanwhile make the muffin moulds ready by greasing them..
On a big sheet of paper sieve the flour, salt, baking powder, sugar (optional) and baking soda.
In a bowl beat the condensed milk, butter, vanilla essence together until incorporated.
Add the soda water and beat again. This becomes frothy and light.
Add the flour mixture to this spoon by spoon and mix again. The batter is slightly thick.
Fill the batter in each of the muffin cups until ¾ full. Bake the muffins for 15 to 18 minutes until it turn golden brown or a tooth pick inserted in one of the muffin comes out clean. (Mine were done in 16 minutes).
Remove from oven and let them cool on wire racks. After they are cooled do the frosting as required.
Icing: I used store brought frosting.