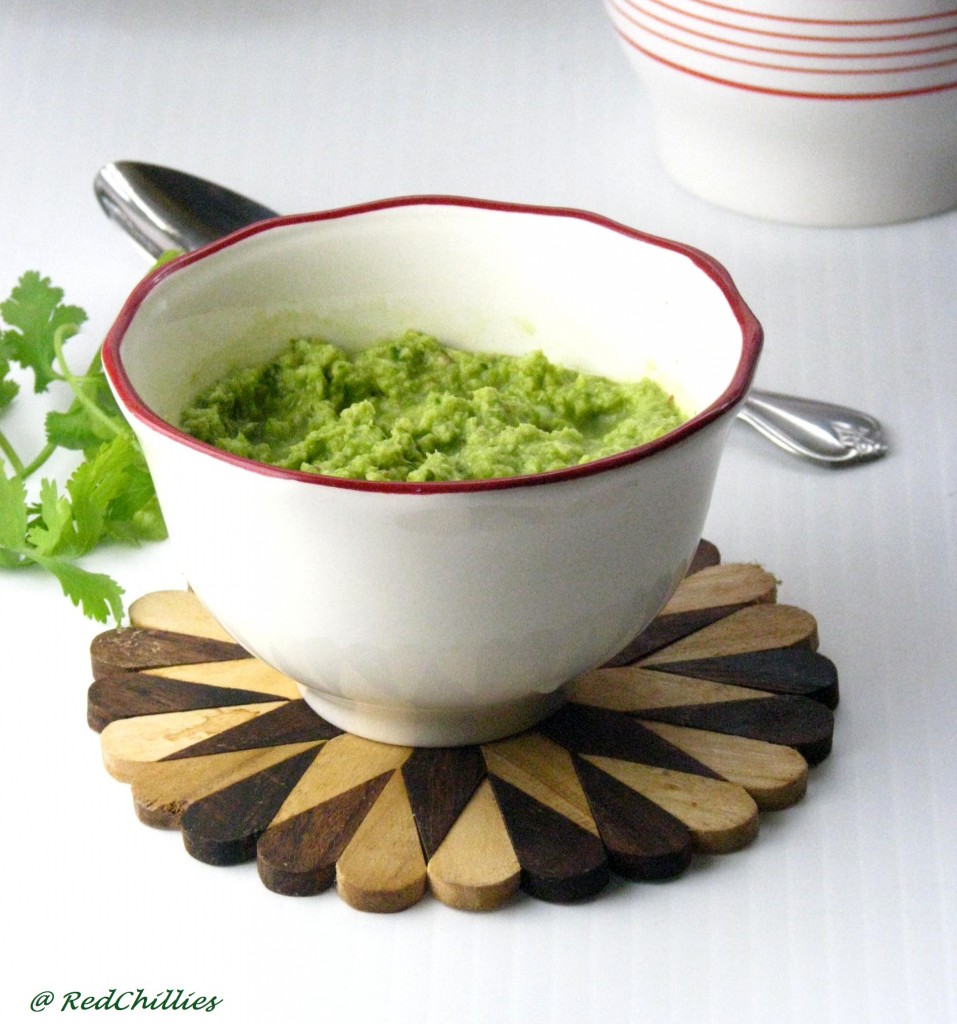 Chutney is a must in our house the day Idli or Dosa is made. Even if I have curry of some sort, to go along I still have to resort to making chutney as we cannot imagine eating them without chutney. Since Idli or Dosa is made every week in our house, there is one type of chutney or the other: be it the plain coconut chutney, mustard chutney or raw mango chutney and I prefer using fresh coconut. 
DH loves to have seasoning/tadka in chutney but many a times I feel lazy to do the extra step of seasoning and so I skip it.  Feel free to add or skip the tadka depending on your taste. As regards to this chutney I am sure I prepared this when DH was out of town; otherwise this chutney would not have made to our dinner table without the prepping. 
For the souring agent I mainly use tamarind, but on days when raw mango is available I prefer to use it. Even lemon juice will work just fine. (I don't use lemon juice often)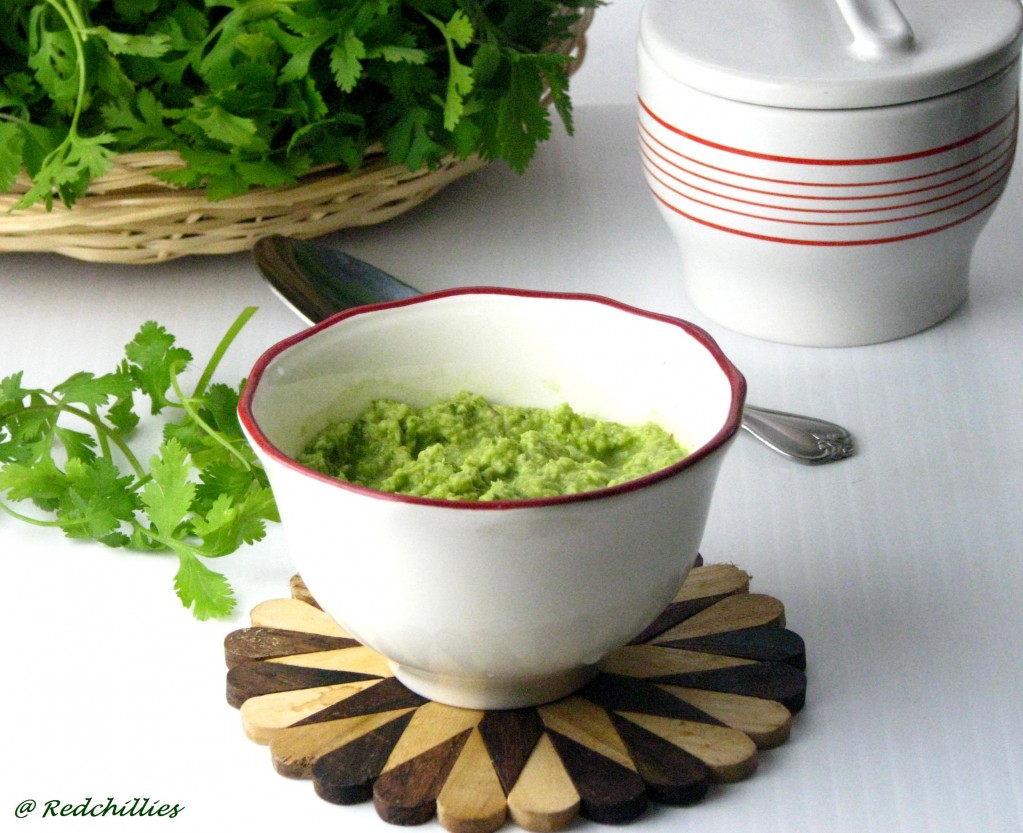 Ingredients:  
1 cup shredded coconut  (fresh or frozen)
3-4 green chillies
¾ cup coriander leaves (stems removed)
¼ cup raw mango cut into chunks (skin peeled)/1 tbsp tamarind paste/ juice of lemon
Salt to taste  
Seasoning/Tadka (optional)
1/2 tsp Mustard seeds
3-4 Curry leaves
Asafetida (hing) a pinch
1 tsp oil  
Method: 
First grind the shredded coconut along with green chillies, and salt without adding any water.
Then add the raw mango chunks/tamarind/lemon juice and grind again (without water).
After it has blended add coriander leaves, sufficient water and grind again. Do not grind for a long time as it will become sweet and the coriander leaves will turn bitter. Transfer to a bowl.
For tadka heat oil in a small pan, add mustard seeds, curry leaves, and asafetida, and mix well. Pour this over the chutney and close this with lid immediately. Mix before serving. 
Serve this along with hot Dosas or with Idli or even rotis!