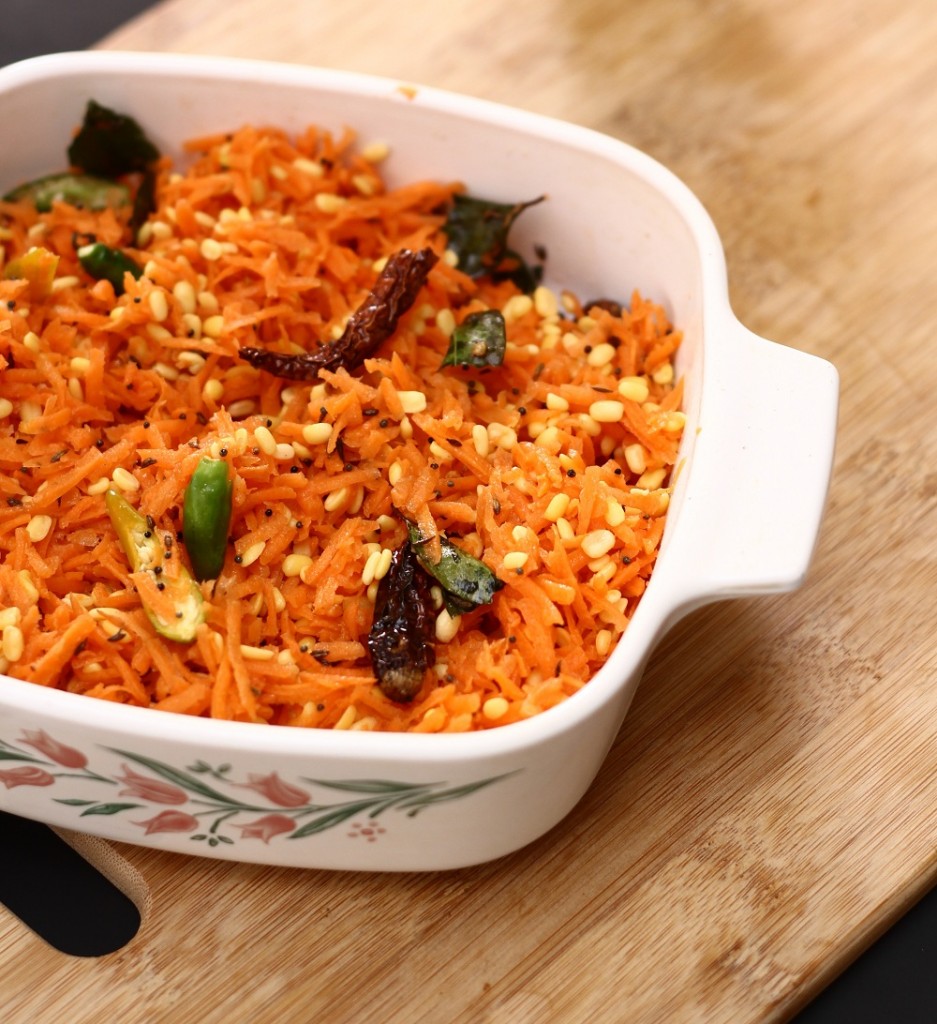 Kosambari is a traditional salad in Karnataka. It is prepared during major festivals, auspicious occasions, and marriages and even offered as 'prasada' in temples. This is also called as Koshimbir in Konkani and Maharashtra and is very easy to prepare.
Kosambari does not involve any cooking, it is basically a mix of soaked lentils and vegetable of choice (cucumber or carrot or both) with right seasoning.  It is healthy, high in protein and also has a cooling effect on the body. This is one salad, we love to have during summers.
I have already posted the Cucumber Kosambari recipe here. The procedure is exactly the same, but this has grated carrots instead of chopped cucumber.
Off this goes to the talented Desi Soccer Mom who is hosting MLLA -34 at her blog. This event is a brain child of Susan at "The Well Seasoned Cook".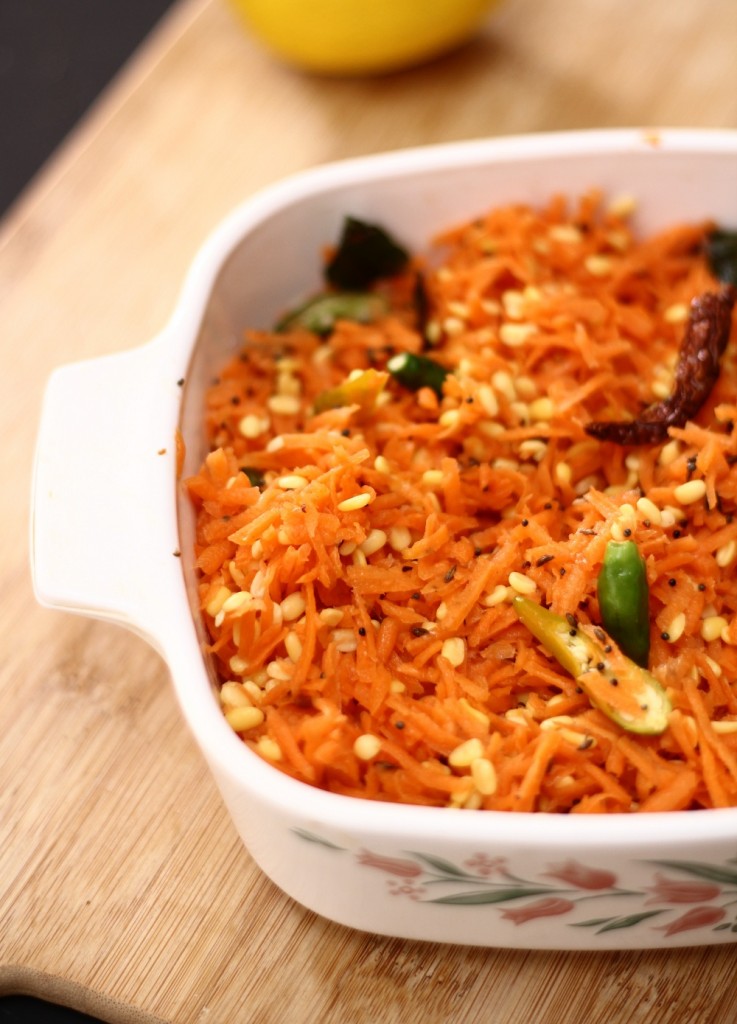 Ingredients
1/3  cup moong daal
2-3 carrots peeled (grated finely)
2-3 green chillies (slit)
Salt to taste
Juice of 1 lemon
¼ cup shredded coconut 
Seasoning: 
Oil
1/2 tsp mustard seeds
Asafetida (a pinch)
2-3 red chillies broken
2-3 Curry leaves
Method: 
Wash the moong daal in enough water and soak it for about 1-2 hours. After that drain the water completely.
Add the grated carrot, cut green chillies, lemon juice, coconut, salt and mix well.
Now prepare the seasoning (tadka) of oil, mustard seeds, curry leaves, red chillies, and asafetida and pour this over the lentil, carrot mixture. Mix again.
This serves as a great accompaniment with rasam/sambhar rice