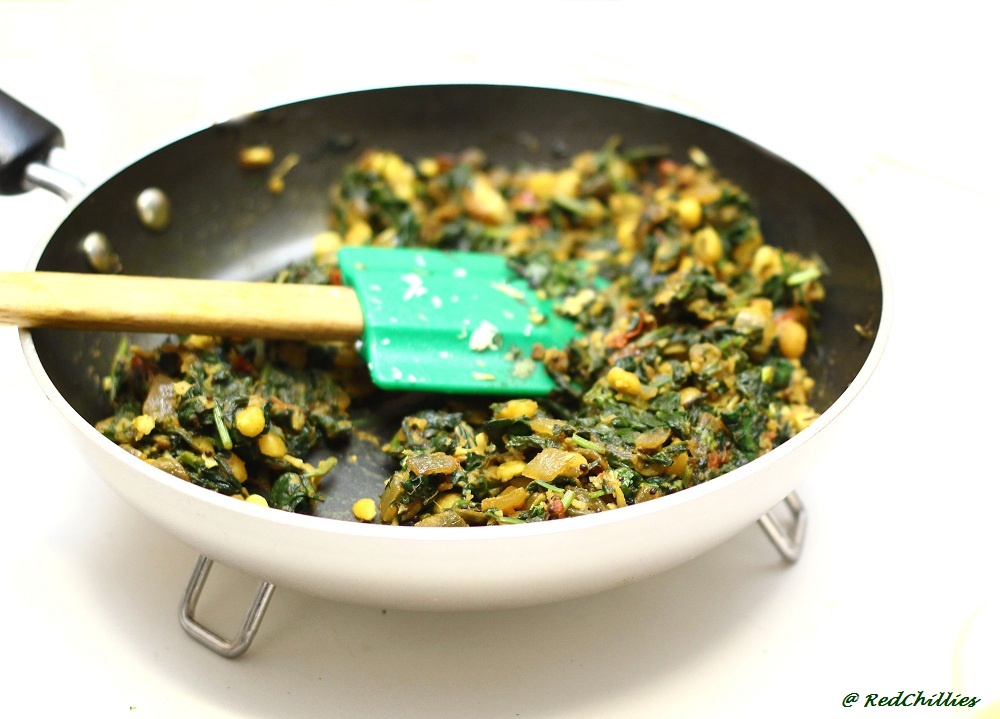 We get good varieties of greens all year around in our grocery and I end up buying at least two different types every week. The green leafy vegetables have a high nutritional value and are extremely rich in antioxidants, good source of iron and calcium. The only problem is that they have a small shelf life and need to be used up pretty fast.
This recipe comes handy when lots of greens need to be used. Also this is a quick fix recipe and does not require too much babysitting. The time consuming part however is the thorough cleaning of the greens. Remember that the greens while cooking wilt easily and hence cook faster.
In Kannada greens are referred to as 'Soppu". It is a generic term and could refer to any type of greens like spinach, kale, Malabar spinach, fenugreek etc and "palya" means dry fry. You can use any greens that you like for this recipe. This pairs well with Rotis and Rice as well.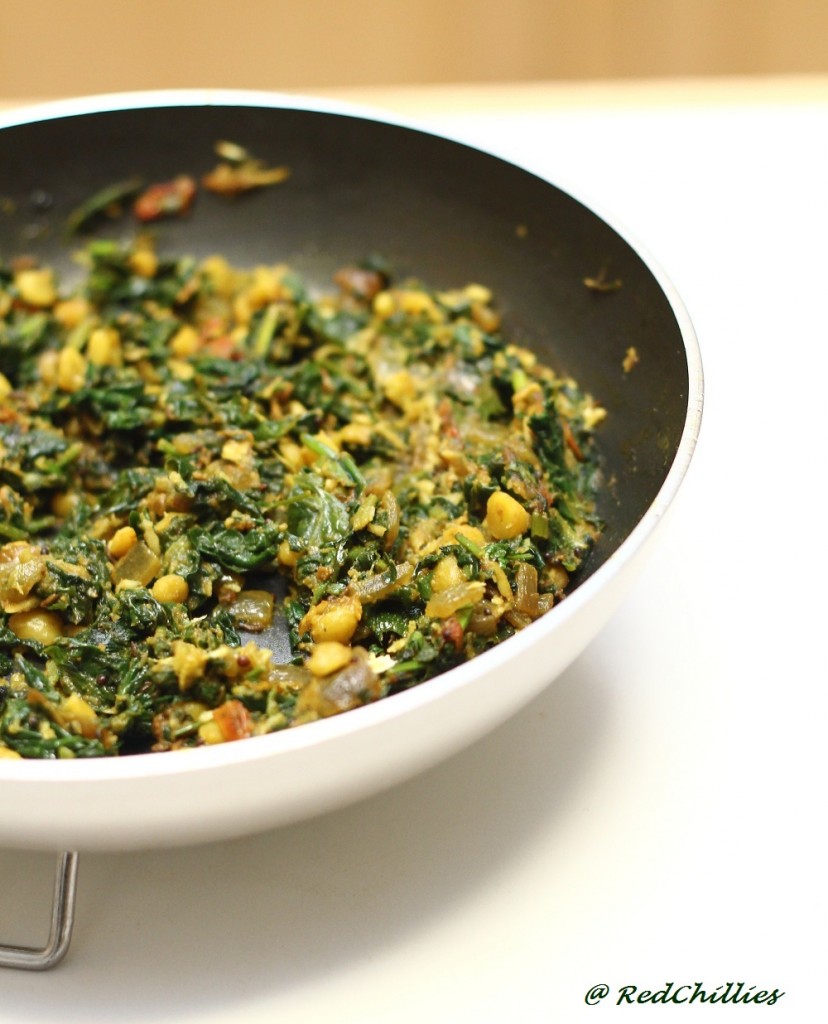 Ingredients
1/2  cup chana daal/Bengal gram daal
4 cups of packed greens ( I used spinach leaves + Kale leaves+ collard greens) cleaned & chopped [use any greens of choice]
2-3 green chillies (slit)
½ cup chopped onion
1 tomato ( chopped)
1 tsp grated ginger
2-3 garlic  pods (peeled & crushed )
Salt to taste
Juice of 1 lemon
¼ cup shredded coconut (optional)
1/2 tsp mustard seeds
2-3 Curry leaves
Method:
Wash the chaan daal in enough water and soak it for about 1-2 hours. After that cook it on the stove with water, making sure there is still a bite to it.
Take a large pan and heat some oil. Add mustard seeds and when it splutters add the curry leaves, green chillies, grated ginger and crushed garlic.
 After the garlic has turned light brown add the chopped onion and cook. Stir in the chopped tomato, salt and cook.
Add the chopped greens and stir frequently. The greens wilt pretty fast and do not take long time to cook. Add the cooked chana daal and salt and stir again.
Finally add the juice of lemon and the shredded coconut. 
This serves as a great accompaniment with rotis and or daal rice.