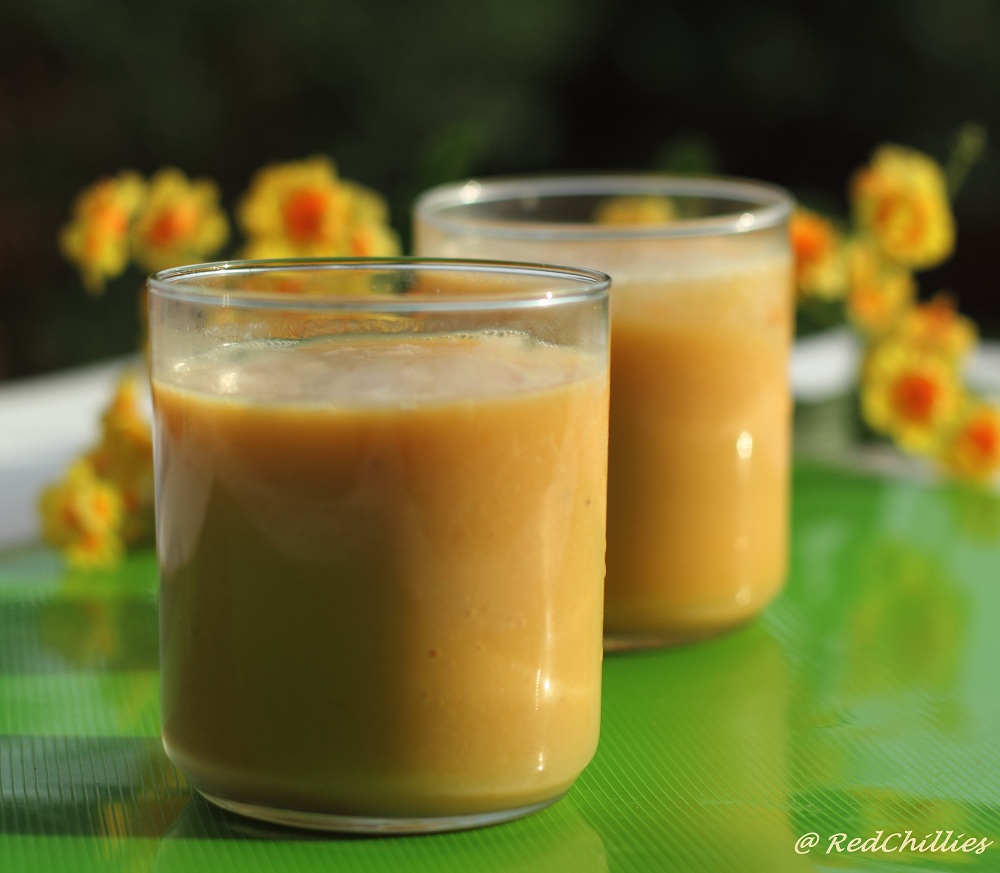 This Banana Mango Milkshake is an easy, delicious and filling drink. Not only does it have a cooling effect, but provides good nutrition as well. This is also a good way of using up any extra ripe mangoes and or bananas.
The kiddo has been showing some interest in milkshakes and so it is giving me an opportunity to try some healthy fruit combinations. Plus we bought a new Magic Bullet blender courtesy CSN stores and these shakes, juices, smoothies give me an opportunity to try it on the new blender.
The ingredients here are just for reference. It can be changed based on the sweetness of the mangoes and also how thick one prefers the drink to be. Adding mango-ice-cream makes this drink rich but is optional. I added the mango ice-cream as the taste of banana overpowers that on mango, so the ice-cream balances the taste and flavor.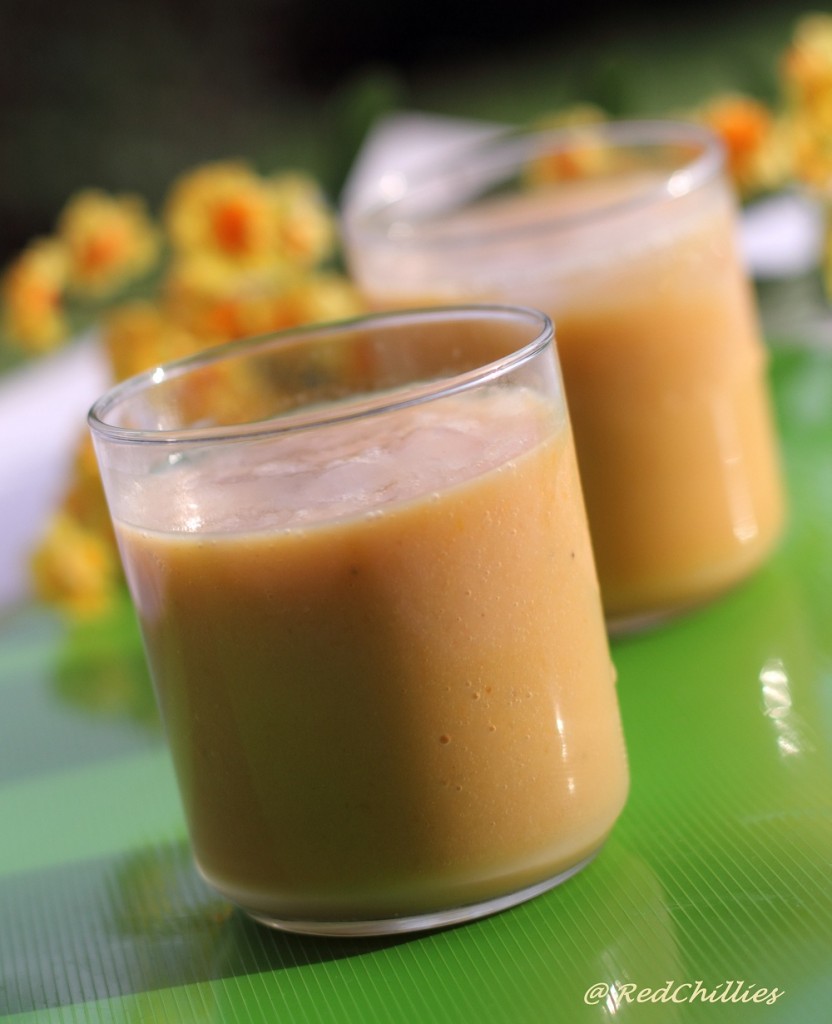 Ingredients:
1 ripe mango chopped (peeled & deseeded)

1 ripe banana (chopped into chunks)

1 scoop mango ice-cream

¼ tsp cardamom powder (optional)/ pinch of cinnamon powder

2 cups milk
Method:
First blend together chunks of banana and mango so that there are no lumps.

Next add milk, cardamom powder, mango ice cream, and blend till smooth.

Pour into cups and top with ice as required. Chill out!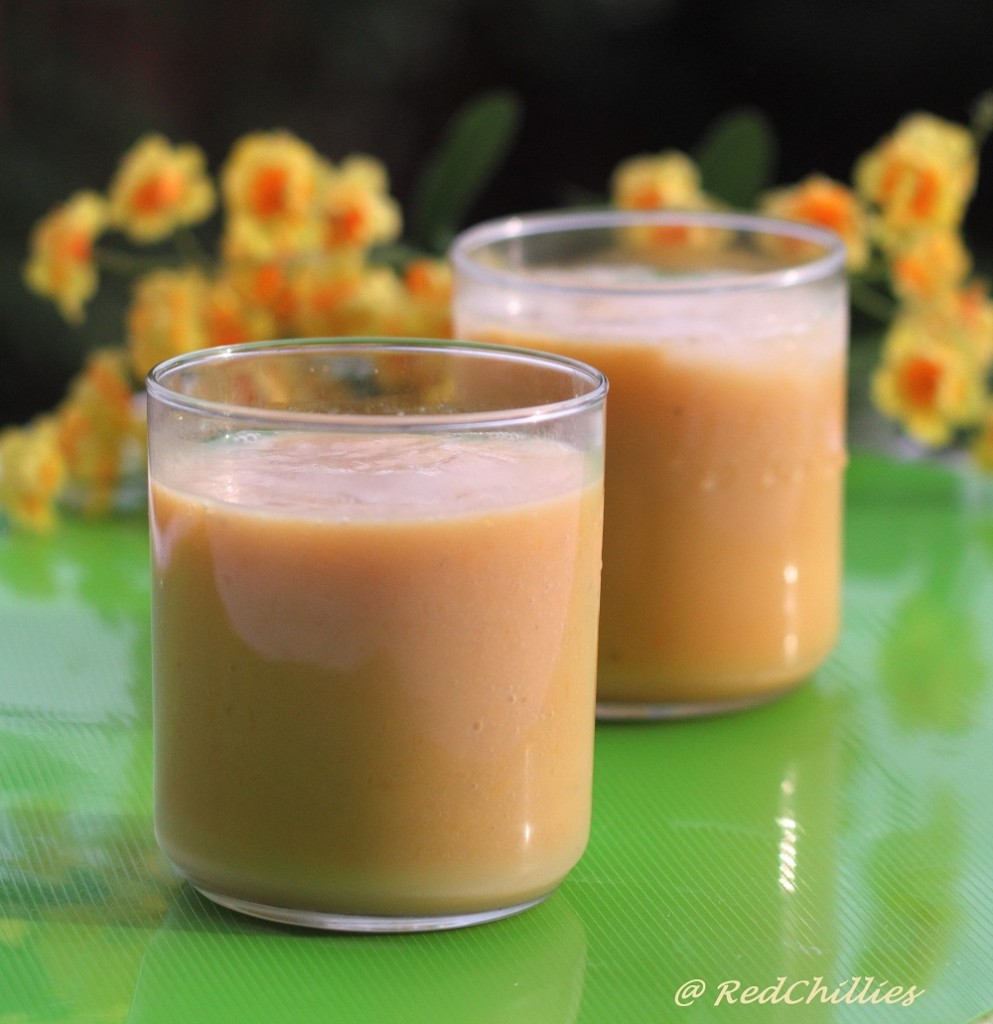 Hope you all have a wonderful weekend!