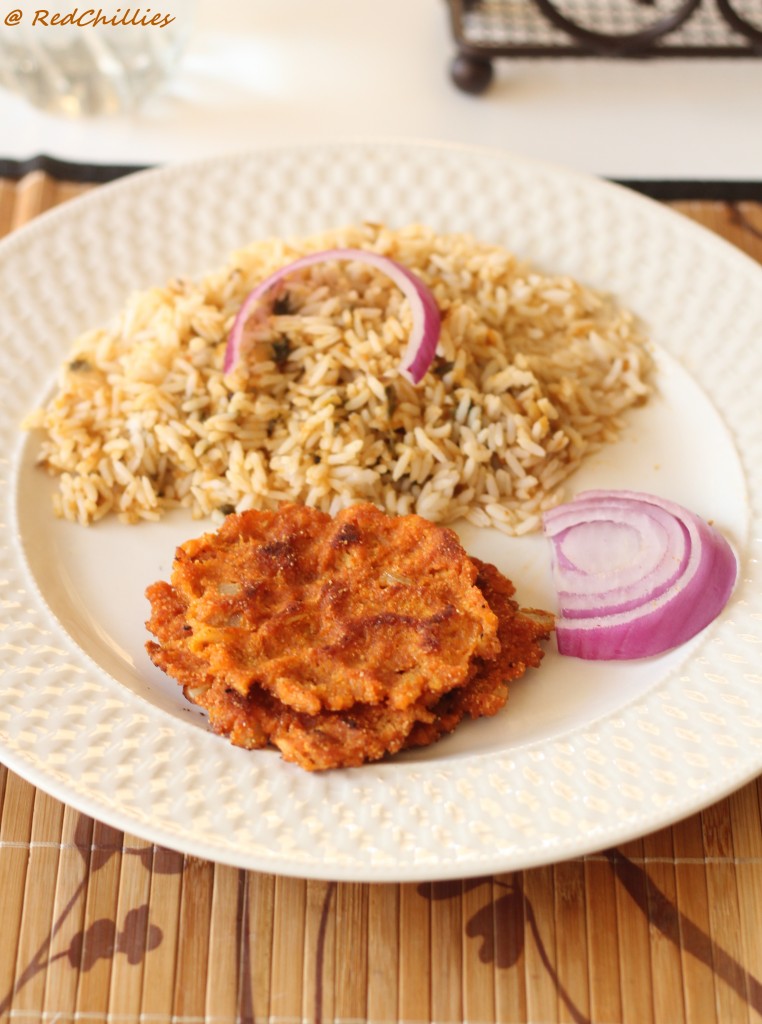 Sanna Polo is a specialty in Konkani (predominantly South Kanara) cooking. It is used as side dish and made predominantly of coconut and lentils and I make it often. When I saw an easy variation of this recipe (with radish) on Lakshmi Canteen blog I knew I had to try it. What makes this appealing is that unlike the regular "Sanna Polo", no grinding or soaking is required to prepare the batter. All that is required is to grate the radish add the flour season and prepare the dough.
Even though it is called Dosa, it is not the usual Dosa that we have for breakfast and also it is not the dosa with urad daal, rice combination that we are used to. Instead this is eaten as a side dish along with daal rice, yogurt rice for lunch/dinner. The good thing is that there is no to prepare another subzi/curry, as the taste of this is predominant and forms a good accompaniment with yogurt or daal rice.
For somebody trying this for the first time here is a word of advice. I would say that this is an acquired taste and you might have to taste it couple of times to get accustomed to the taste.
Recipe Adapted: Lakshmi Canteen
Ingredients:
1.5 cups radish (grated)
½ cup rice flour
½ cup idli rice
1 tsp red chilli powder (increase if you like it spicy)
1 small onion (chopped)
Oil (shallow fry)
salt to taste
Method:
In a big plate, mix the grated radish, rice flour and idli rice along with salt, red chili powder. Grated radish already has moisture, so there is no need to add extra water.
However if you are unable to mix well then sprinkle some water and make a dough.
Add the chopped onions to the mixture and mix well. The mixture/dough will be thick and coarse so there is no need to add extra water.
Heat a dosa/chapathi tava/flat pan. Take lemon sized ball of mixture and place it on the hot tava. Pat it using the tip of hands and make it into small circle.
Proceed with the step above and place as many dosas possible on the Tava.
Add oil to each one of them on sides and cover that tava with a lid. The dosas cook up very fast and also brown fast. Keep a close watch.
After they are browned on one side, let it cook on another side.
Note: It is best to use up all the batter/mixture in one go. If kept for a long time, the raw onions in the mixture begin to smell. The dosa can be made in batches and ahead of time. They store well when kept covered and in cool place.