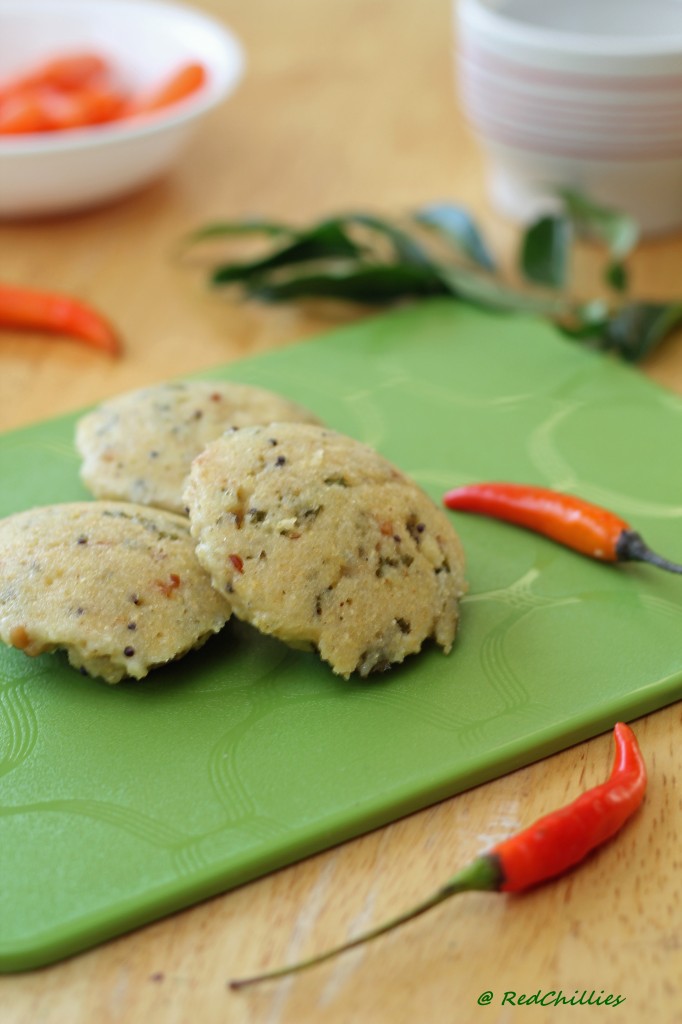 Over the past 5 years that I have been blogging, I have learnt and tried many recipes from various bloggers. Be it a new dish, different cuisine, adaption of an existing recipe, healthy tweak to traditional favorites the list is endless. It is amazing how many ideas are out there just waiting to be grabbed. And it also inspires me to come up with new ideas and to try something on my own. 
I love the 'healthy tweak to the traditional favorites' the best. You take a proven traditional dish, like Idlis and Dosas enhance it with health quotient and still see no difference in taste. How cool is that? 
When I first saw the recipe of Oats Idli, I was intrigued and had bookmarked it to try. I tried it few days ago and really loved the results. If you are curious about the taste, then let me assure you that it tastes pretty much the same as Rava Idli. In fact, adding oats does not make any difference, but we get the added health benefits of oats. 
 I have tried Urad Oats Dosa and Soya Bean Dosa on similar lines with good results. It is a good way to sneak in all the good stuff, especially for the picky eaters.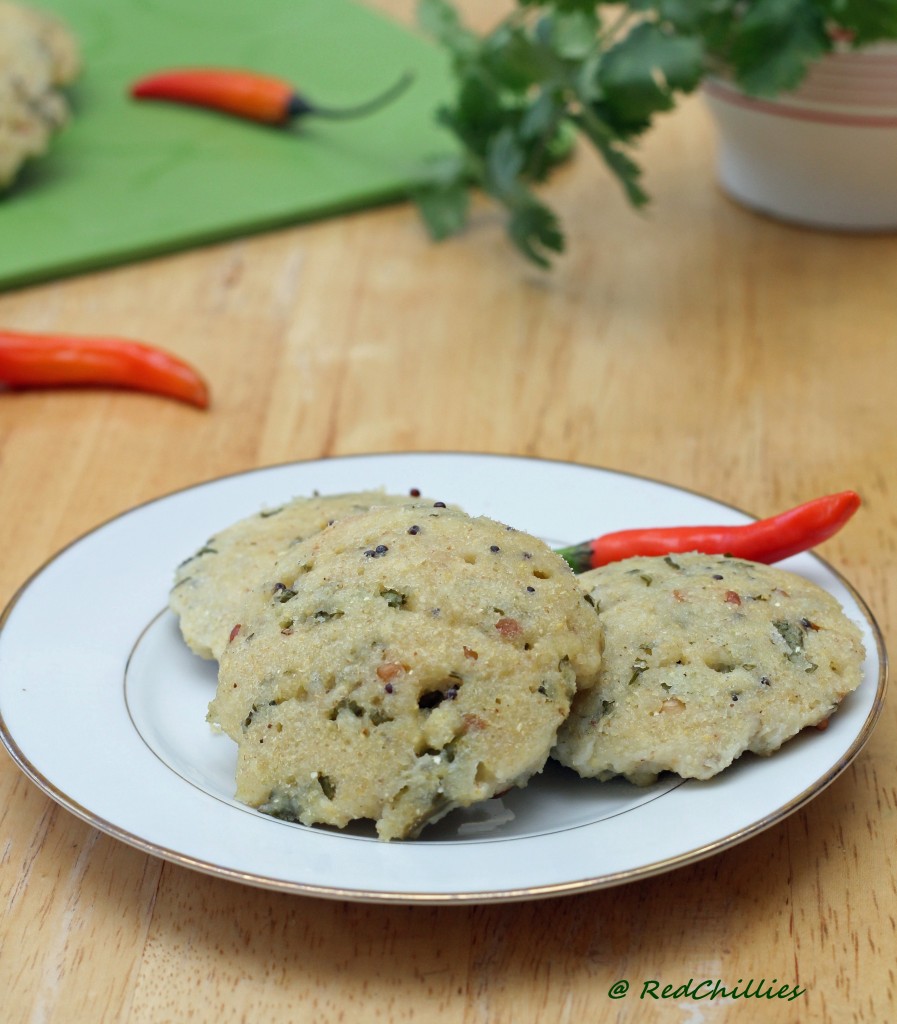 Recipe Adapted: Veg Inspirations and Sharmi's Passions
 Yields: 9-10 medium Idlis
 Ingredients:
¾ cup instant oats
¾ cup rava/sooji/semolina
¾ cup Yogurt/ Curd
¾ cup water
2 tsp mustard seeds
4-5 curry leaves
2 tsp urad daal
2 green chillies (finely chopped)
2 Tbsp coriander leaves
½ tsp baking soda
Salt to taste
Oil  for seasoning and to grease idli plates
 Method: 
In a pan dry roast the oats for 2-3 minutes on medium heat and then set aside to cool. After it is cooled grind it to a fine powder.
In the same pan, heat a tsp of oil add mustard seeds, let it splutter then add the curry leaves, urad daal and green chillies and sauté until the urad daal turns light brown.
Add the rava and mix it until it turns very light brown and the aroma waffles. Switch off the gas and set it aside to cool.
Take a mixing bowl and add the oats, seasoned rava/sooji, salt, baking soda and chopped coriander. Mix well and whisk in the yogurt/curd and stir. Add water and make this to idli/pancake batter consistency. Keep aside for 15-20 minutes.
Heat water in a pressure cooker or whatever you use to make the idlis.
Proceed to make idlis the regular way. Grease the idli plates. Add ladleful of the batter to each of the idli plates.
Place the idli stand in a pressure cooker and cook covered without the whistle for 10-12 minutes.
Serve hot with coconut chutney or potato saagu along with a dollop of ghee.