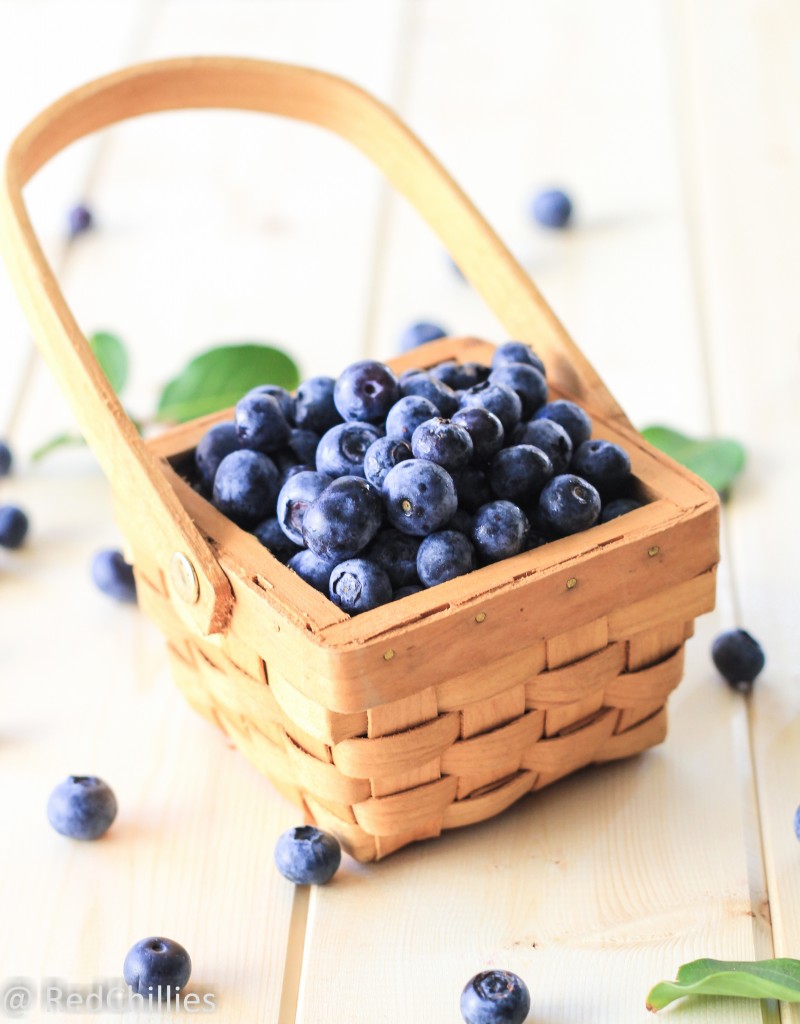 Blueberries are powerhouse of nutrition! They are packed with vitamins, minerals, and rate very high on antioxidants capability. You knew that already didn't you? Now that summer is here, the groceries are flooded with varieties of fresh berries. There are different ways in which I use the berries including the regular whip cream based parfait.
This parfait turned out to be unexpected treat for us at home; an accidental oversight which turned out to be a blessing in disguise. While doing the regular grocery I picked up a tub of blueberry yogurt instead of the regular plain yogurt. I realized this only after coming back home and did not have the heart to waste it. So a good way was to turn this into a quick yogurt fruit dessert.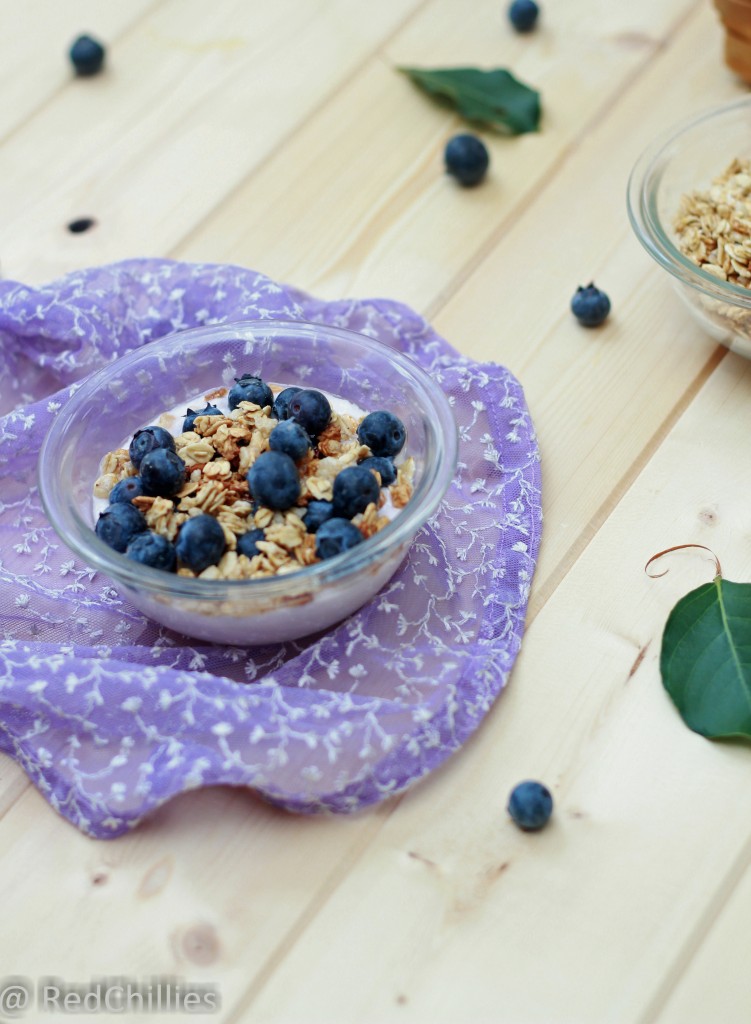 I love these small treats which are light yet leave you with a refreshed feeling. Plus it is guilt free, high in fiber, carbohydrates and protein.
This yogurt based parfait can be had for breakfast or as a yummy snack. Customize this based on your preference; for example skip nuts add other berries, banana etc. It is best enjoyed using fresh or frozen blueberries, but fresh is always are recommended.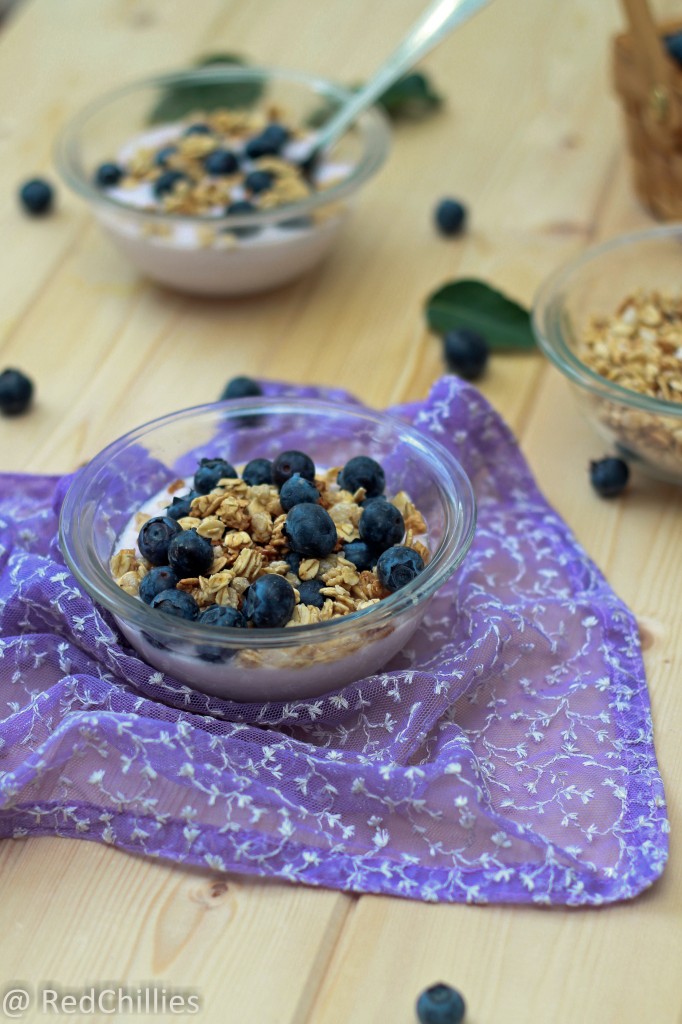 Serves 3-4
Ingredients
3/4 cup blueberries (fresh or frozen)
3 cups blueberry yogurt (low fat)
¼ cup chopped nuts ( I used pecans)
2 Tbsp flax seeds (optional)
1/3 cup granola
Method
In a bowl/cup add ¼ cup of yogurt to the base and layer with 4-5 blueberries and 1 Tbsp of granola.
If you want continue to build the parfait layers by alternating the fruit and granola in the yogurt cup.
Top it off with nuts, flax seeds. Continue this process and make other parfait cups.
Serve parfaits immediately (else the granola will get soggy).