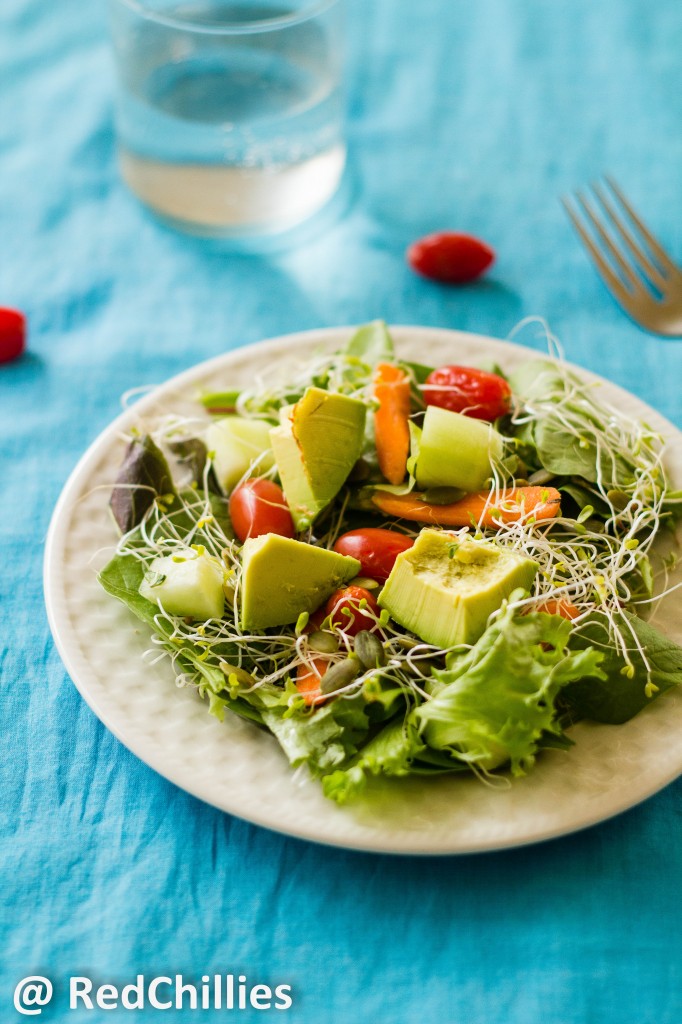 Wishing you all a happy and healthy New Year. Hope the New Year is filled with joy and love!
I feel so good kick starting the first recipe of the year with this simple and healthy salad. It is so light and delicious that you will not feel that you are eating something so healthy with each bite.
 One of the major goals for me this year is to be fit and healthy. With our hectic lifestyle of balancing life, family, work, homework, extracurricular activities it gets challenging to squeeze in time to exercise and stay fit. So the idea is to incorporate as much of these light foods as possible to maintain a healthy lifestyle.
 I had the opportunity to try out different recipes during the last part of December which are healthy and not time consuming and so I will be posting them as I go along.
 Alfalfa sprouts are readily available in the supermarket and I add them to salads and sandwiches whenever I can. A little goes a long way and they last for a long time in the fridge.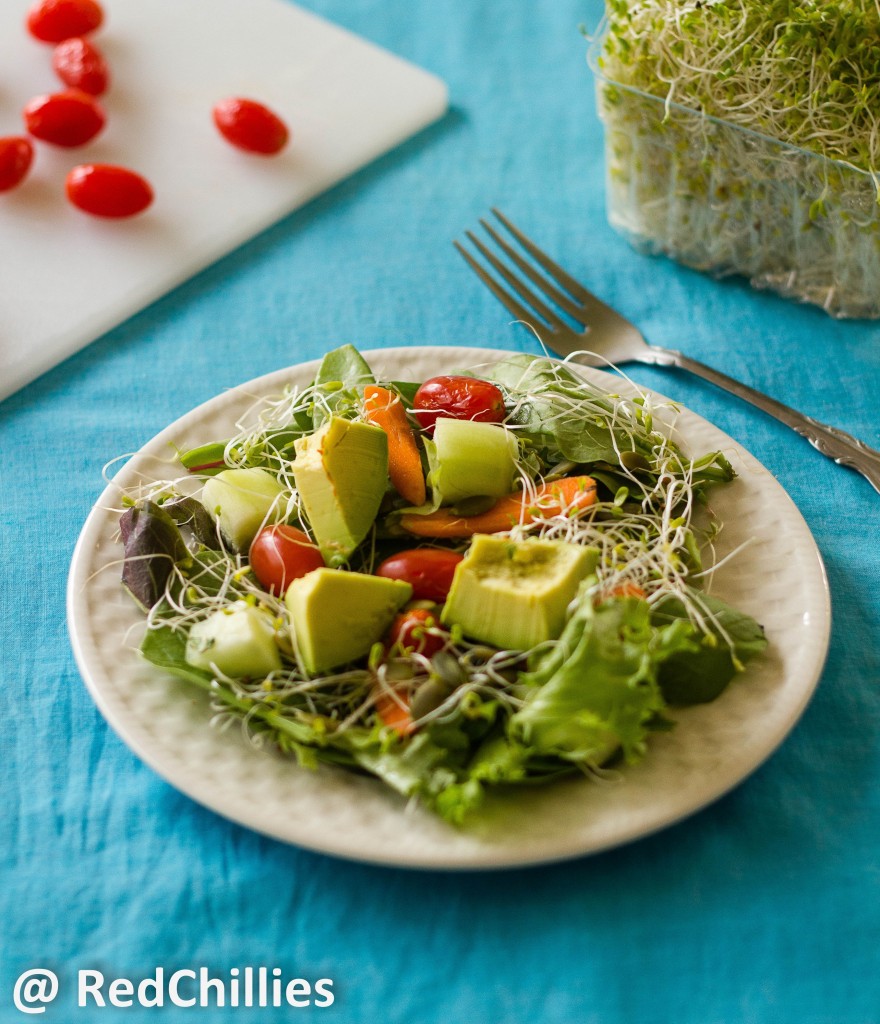 Ingredients: 
3 cups spring greens  mix( I used the store bought one) [cleaned and coarsely chopped]
3/4 cup of chopped cucumber (seeded)
¼ cup chopped carrots
½ cup snow peas
1 avocado (peeled and chopped)
¼ cup blueberries (optional)
Handful of alfalfa sprouts
¼ cup chopped onions
1 medium tomato (seeded and chopped) /grape tomato
Handful of pepita seeds
Bread croutons (optional)
 Dressing: 
1 Tbsp oil
Crushed pepper
Juice of a lemon
1 tsp finely grated ginger
¼ tsp sugar
Other suggestion: Raspberry vinaigrette/ Balsamic Vinaigrette 
Method: 
In a big bowl add the greens and make a bed of it. Next add the chopped veggies, fruits and mix them well.
In a small bowl mix the ingredients for dressing, shake well and keep aside.
Transfer to serving plates and add the dressing as required. Top with pepita seeds.