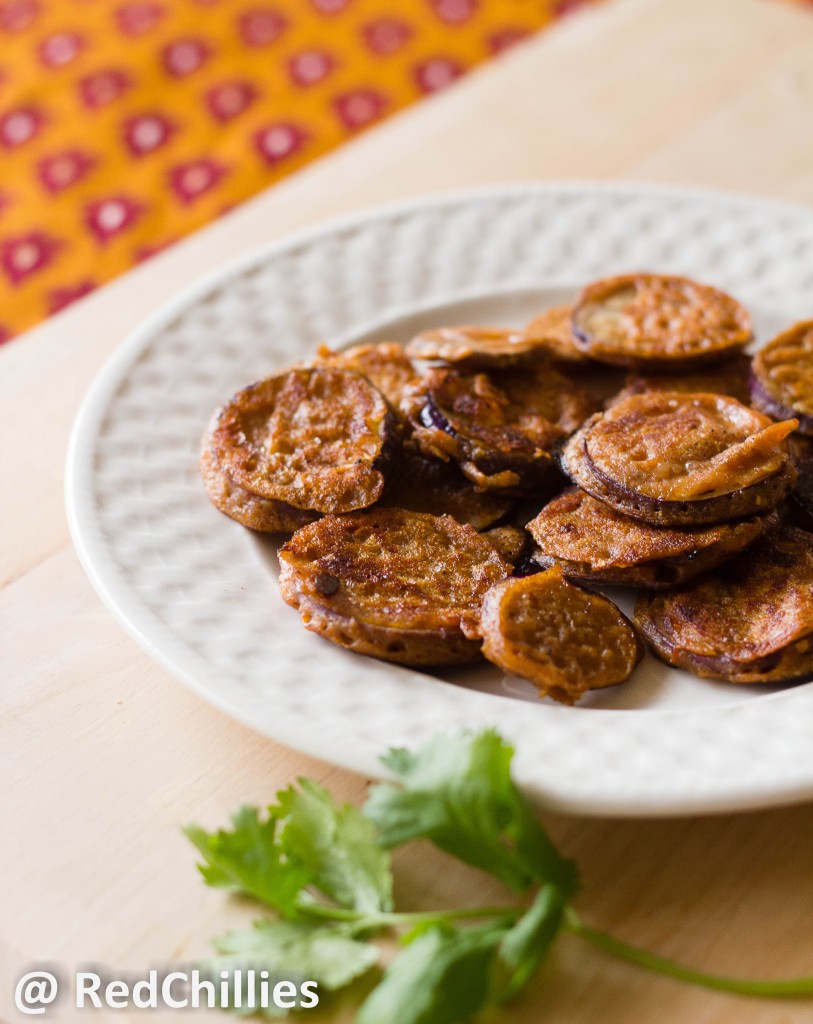 Remember the spicy dosa/ Uppu huli dosa a popular South Kanara dish that I had posted earlier?  The one in which the batter does not require fermentation and the dosas can be made instantly? With the batter you can makes the dosas (of course) but then with the left over batter you can make these spicy pan fried eggplants. 
Crispy on the outside, soft in the inside and coated with delectable batter, they make good side dish with rice –daal or rice –rasam, yogurt rice. The idea for this comes from "Heerekai dosa" a traditional specialty of Karnataka made using ridge gourd. It is a unique one of a kind dosa in which these rings coated in batter are placed in the form of a circle. Batter in poured in the spaces, holding it together giving a lacy appearance. 
However I prefer cooking them individually (instead of a circle) as I feel it is easy to handle and control. You can substitute eggplant/brinjal with other vegetables like potato or ridgegourd/heerekai.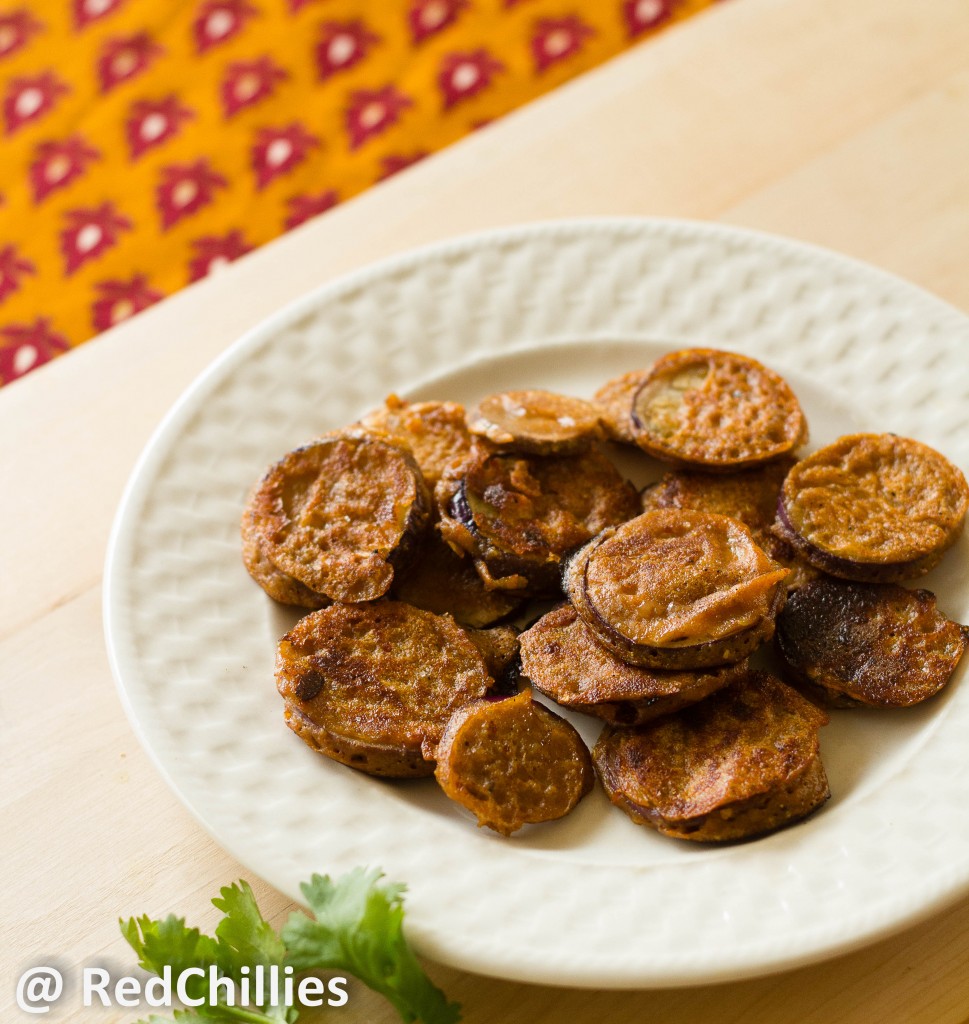 Ingredients: 
Method: 
Have the dosa batter (Uppu huli dosa) ready. It should have consistency of thick buttermilk.
Take a bowl of water and mix some salt in it. Now clean the eggplant/brinjal, thinly slice them into discs along with the skin and drop it in the bowl of water (the thinner it is sliced the better).
Heat a griddle/tava. Take the sliced brinjals (drain the water completely) and put them in the bowl of batter.
Coat each of the eggplant completely with the batter and place them on the hot tava. Continue placing the coated batter brinjal on the tava until it is filled. (not too crowded)
Pour oil onto the side of each of the disc and let it cook. After a minute or so, turn it around, drizzle some more oil and let it roast.
When it has correctly cooked on both sides, take it off from tava and serve.
This can be eaten as is or can be used as a side dish to go along with plain daal/ rasam rice.