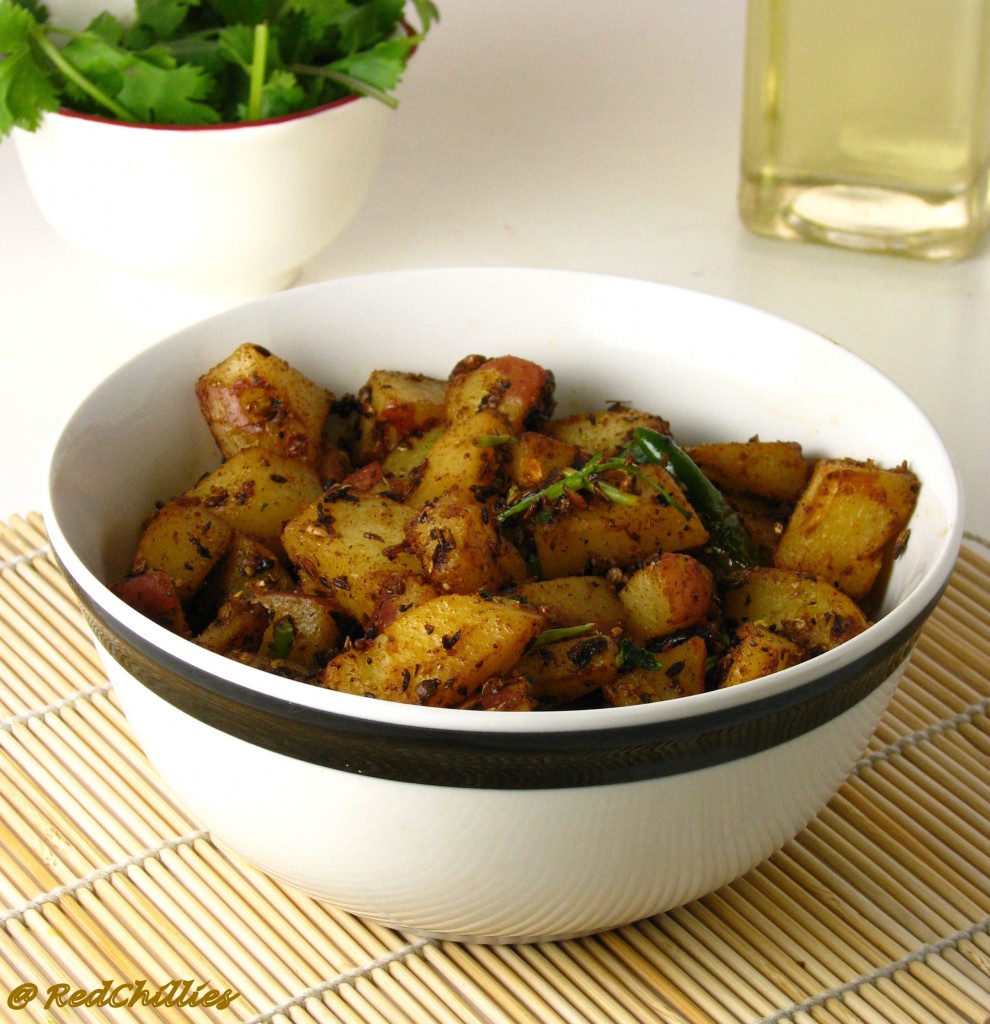 Is the weekend here yet? Somebody please say, yes 🙂 I had a crazy hectic week at work and could not wait for it to get over. We had two of our out-of-town directors at our office and that meant more work, running from one meeting to another, extra tasks, production issues and apart from that finishing our regular work. Phew! I am so glad that is over with. As if that is not enough I have developed cold and that means constant sneezing, sniffling and headaches. Who gets a cold smack right in the middle of blazing hot summer?
As a result cooking is taking a back seat and nothing interesting is happening in our kitchen. Luckily DH ventured into the kitchen and offered to cook something spicy and interesting. He had seen this Spiced Potato Curry on Manjula's Kitchen and decided to give it a try.
Not only is this easy to make, the taste is delicious too. Since it has spices like coriander and fennel it is aromatic too. We had this along with rice and rasam and we had a wonderful, comforting meal. This reminded me so much of the baked Potato cubes that I make.