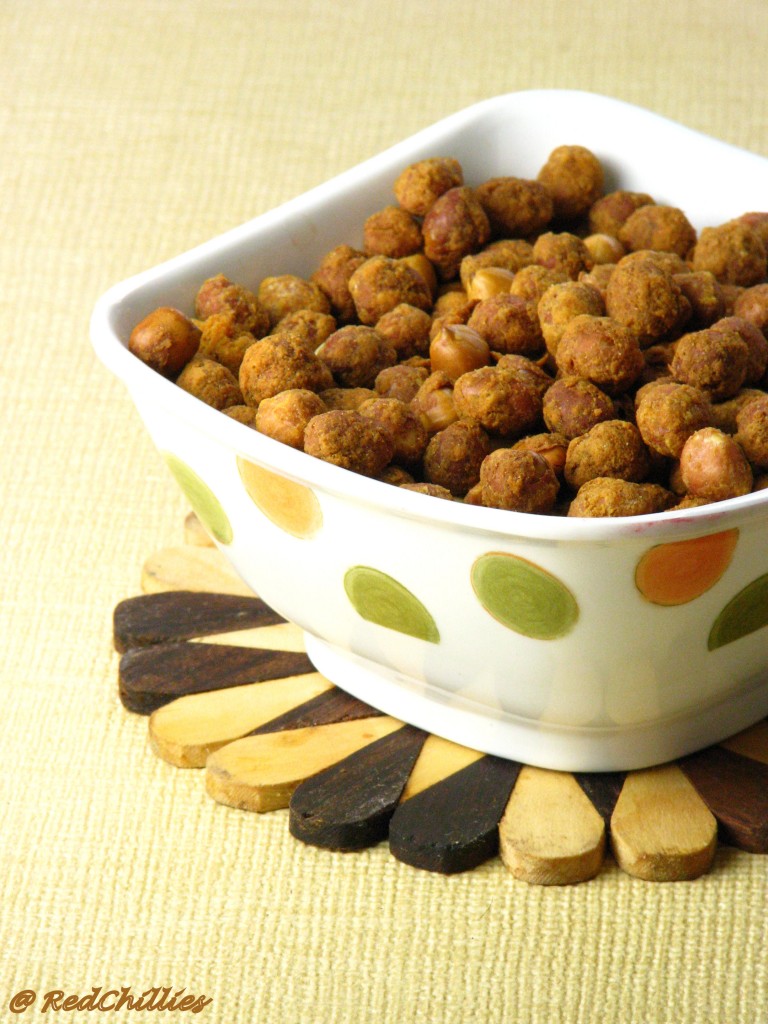 Masala Peanuts is a very easy snack to make and that too with simple ingredients on hand. These can be made anytime of the year and not just during Diwali. They are crunchy, spicy and will be gone in no time. This is a great treat when it is cloudy and rainy or while watching movies, with tea and just plain snacking.
Note: Off late I have not been visiting other blogs or commenting as much as I used to earlier and the reason for that is I have forcefully reduced the amount of time I spend in front of the laptop.
Lately I have been experiencing some headaches and backaches (nothing serious) and so as a precautionary measure I plan to scale down my laptop time. At work I inevitably spend at least 8-9 hours in front of the computer in a day, so the only other option is to give up the luxury at home. I intend to continue with the 1-2 posts per week that I usually do here but with shorter content. I hope my fellow bloggers and readers will understand and continue on with their support. Thanks.