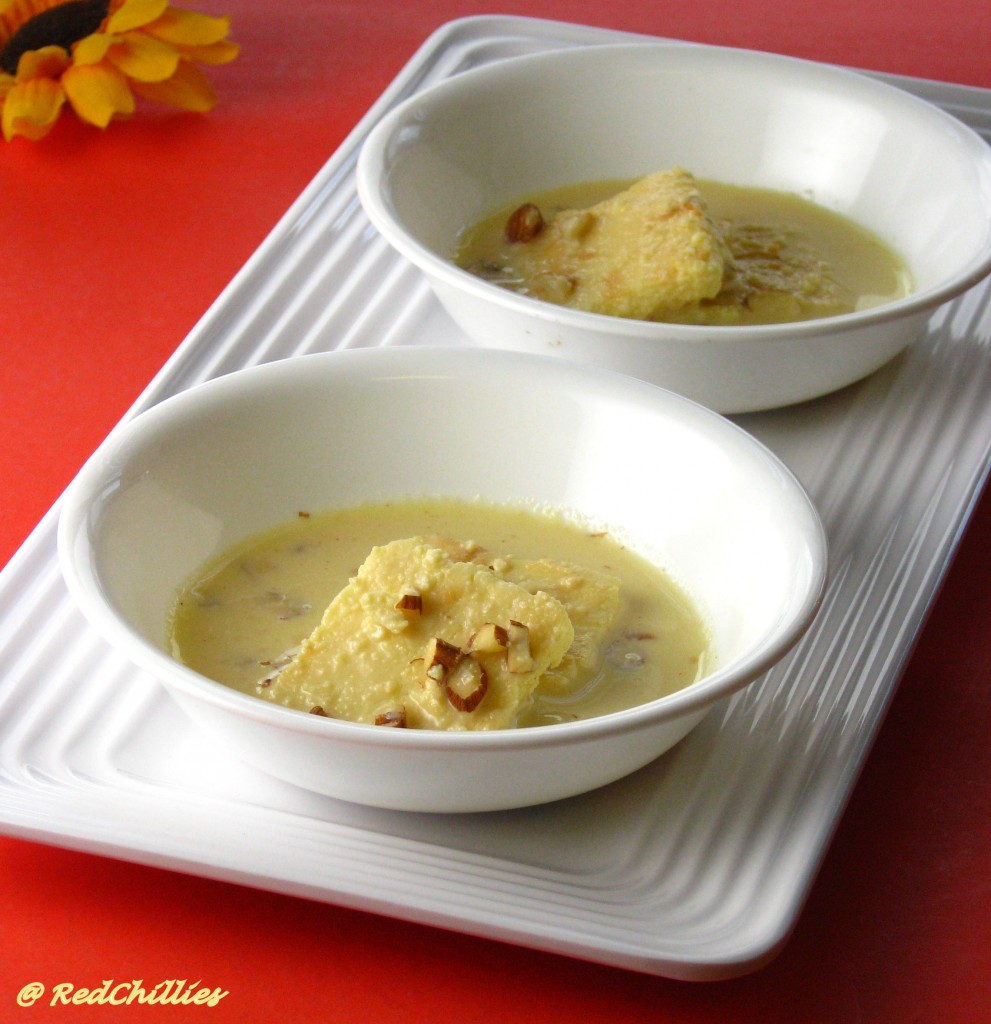 Ras Malai is a popular dessert in India. Ras malai consists of sugary, cream to yellow-colored balls (or flattened balls) of paneer soaked in malai (thick milk) flavored with cardamom.
It was only after coming to US, I learnt to make this easy Ras Malai using ricotta cheese (as substitute for paneer) and that makes the recipe simpler. I am not sure if this is the authentic taste but I am sure it is close to the original.
This is a very easy dessert to make, even though the steps may seem complicated. But if you try it once, you will get a hang of it and realize how simple it is to make. The dessert by no means is a low-fat and not the right one to eat if you are counting calories. But then the taste is delicious, creamy and tasty that it is definitely worth a treat. And come on, a little dessert never hurt anyone right 🙂
Since this is a fail proof recipe I usually make this when we have guests over. And it has not disappointed me so far.