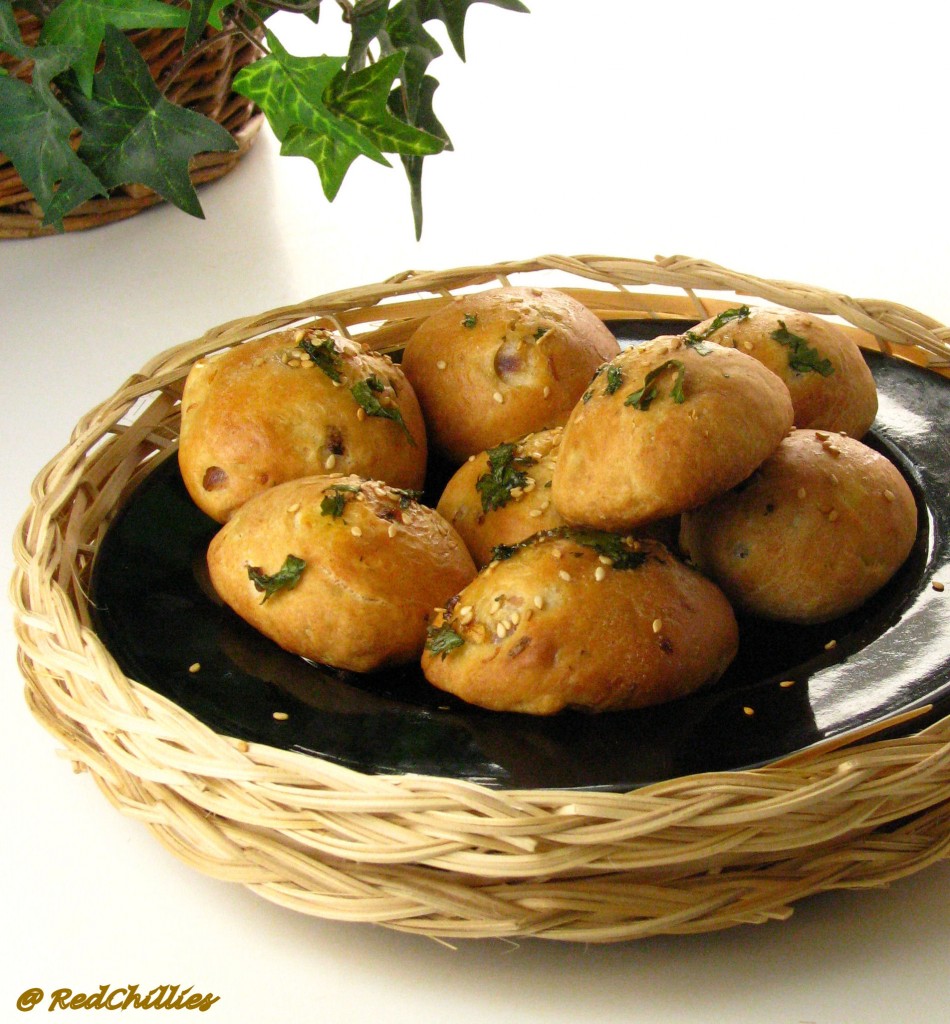 Ever since I saw those beauties on her blog, I have not been able to get them out of my head and have been meaning to try them ever since. Something about them brings back warm memories and takes you back to those childhood carefree days. These savory buns called as Khara Buns in Kannada were regular in our house and we used to have it as a tea time snack. The famous Iyengar Bakeries of Bangalore specialized in making them.
 I am so glad that I tried them at home. They are easy to make and as Sharmi says, most of the time is spent in the waiting for the dough to get fermented.
 We had this with our evening tea and with our deeply engrossing conversation they were gone in no time.
 Me "Do you think they turned a little dark and hard on the outside?"
DH "No they are just fine, I wish they were spicy like the khara buns we got back home"
 Me "Sigh, they did not turn out as golden as Bharthy's or as fluffy as Sharmi's"
DH" You definitely need to make them again and make sure you make it spicier"
 OK, next time I will make it spicier and make sure they are light brown and not hard on the outside! But this is definitely a keeper and worth a try. Thanks Bharthy  and Sharmi for sharing this.