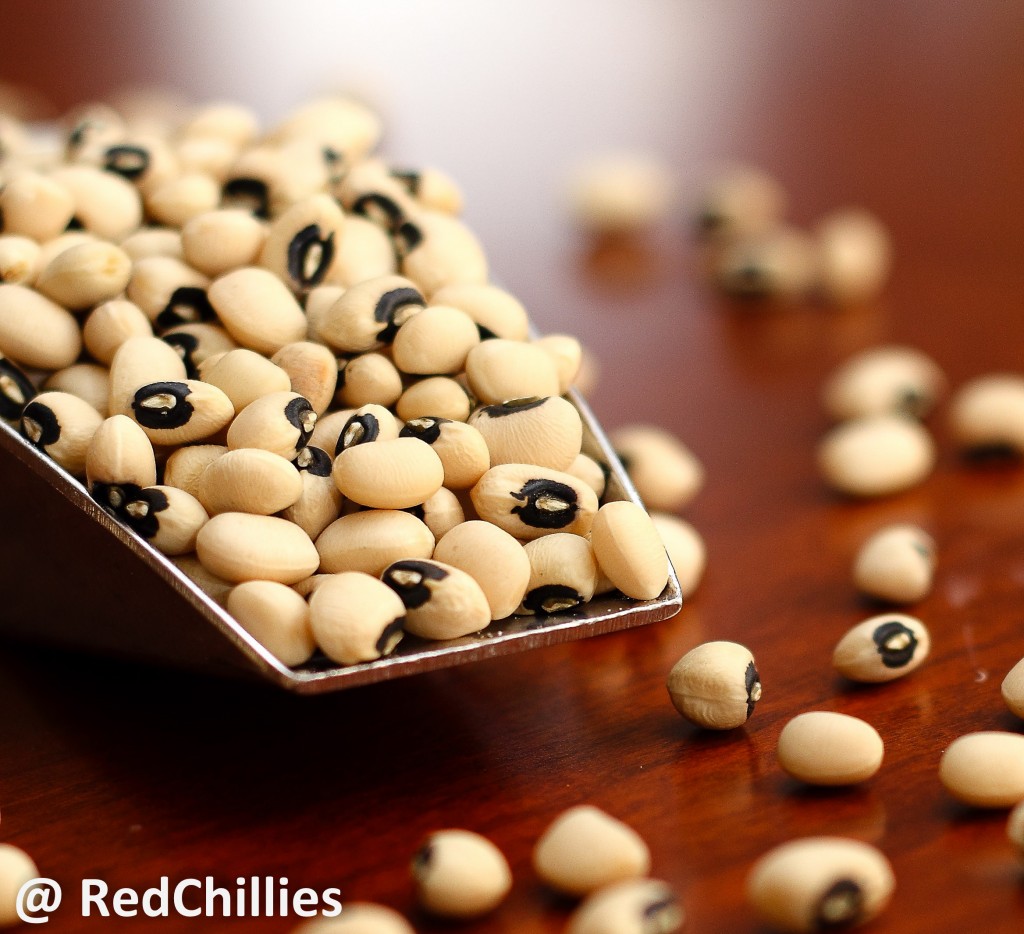 Did you know that in the Southern United States, eating black-eyed peas on New Year's Day is thought to bring prosperity in the New Year? Quite frankly I did not know this either and heard about it only recently from a friend. Not sure if it brings good luck or not, but I am pretty sure that they are good for you. Black-eyed peas are very good fiber sources, rich sources of potassium, natural sodium and zinc.
These legumes are pretty versatile. They can be used for making dry stir fry, soups, gravy based curries and salads of course.
I like preparing salads like these ahead of time so that the flavors of the dressing can marinate and incorporate with the peas and the vegetable. I make a big batch of this and snack on them when I am hungry. It is not only filling but then I feel good about what I am eating. 
The predominant flavor of this salad comes from the lemon juice, so use it liberally. Substitute the beans and veggies with your choice if you do not prefer the ones that I have suggested here.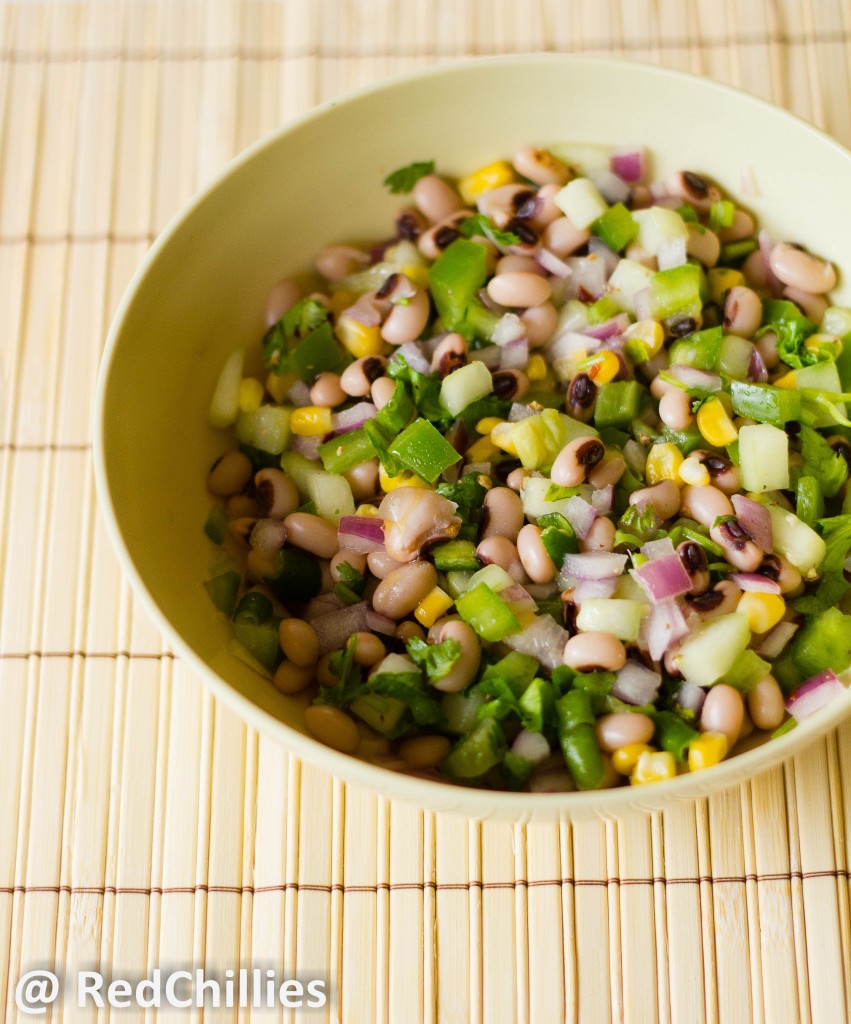 Ingredients:
1 can black eyed peas (rinsed and drained )
1/2 cup red onion chopped
½ cup chopped cucumber
¼ cup corn (fresh/frozen)
1/2 cup bell pepper chopped
1 jalapeno seeded and chopped
handful cilantro, chopped
3 Tbsp lemon juice
Salt to taste
¼ tsp sugar
¼ tsp Pepper powder /crushed red pepper flakes
2 Tbsp oil
Method: 
If using canned black eyed peas then drain the liquid and rinse the beans. Drain water completely.
Else you can soak the black eyed peas overnight and pressure cook the following day. Drain the cooked liquid (or use it for something else) and use only the cooked beans.
In a big bowl add the veggies first and toss it gently. Add the cooked peas, cilantro, corn and combine them well.
Add salt, sugar, lemon juice, pepper powder and stir well.
Let it sit aside for an hour or so, so that veggies soak up all the goodness.