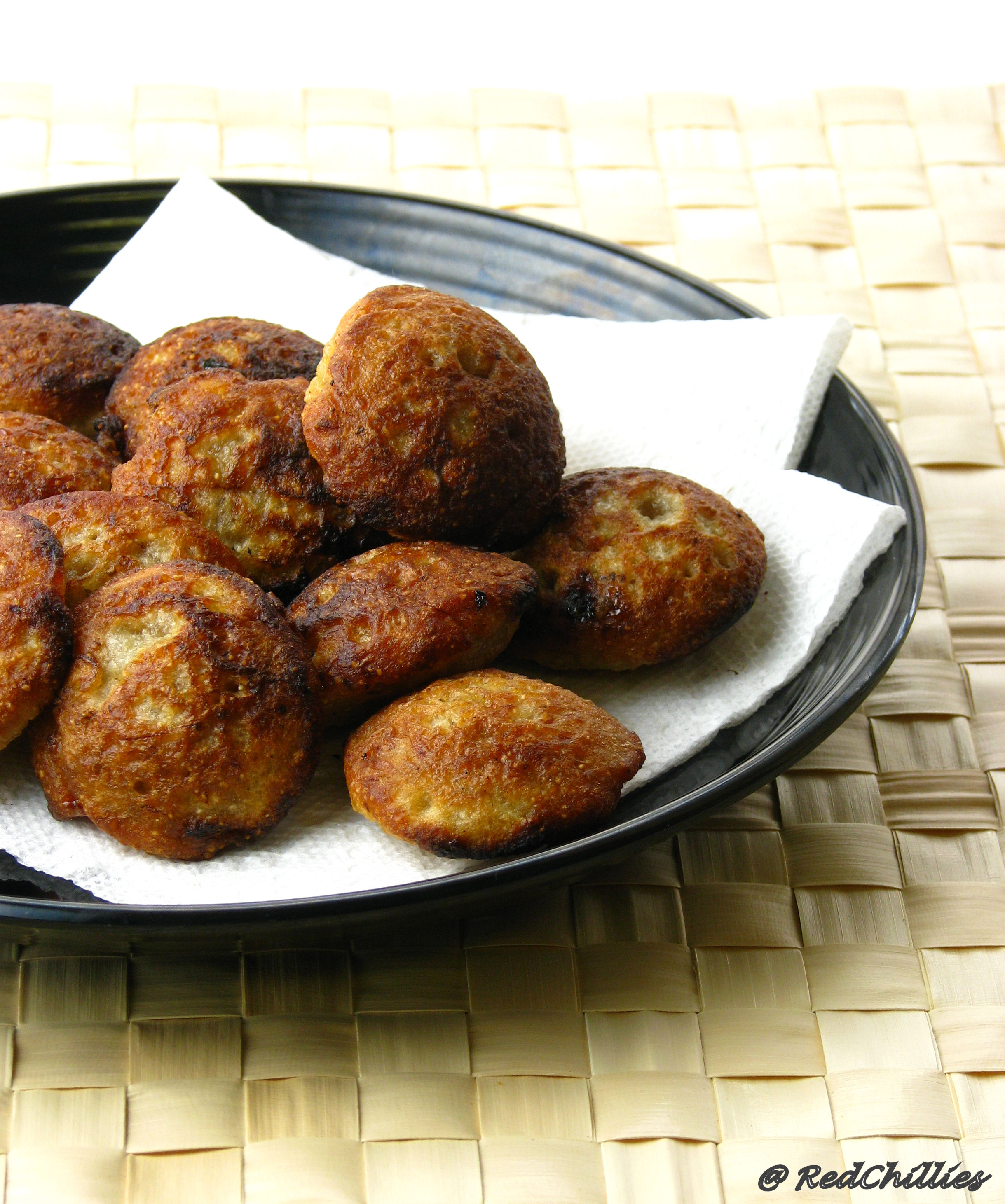 There is something fun and exciting about Road Trips isn't it? Just the thought itself gives me a warm feeling, good enough to drive away those blues! We had been on a Road trip recently for few days and it was good change for us to get away from the grind. 
Now what is road trip without good stuff to eat, right? Being a foodie it is not unusual for me to pack lots of stuff to munch and crunch along the way. So I packed the some junk stuff like store brought chips, cakes, chivdas, murukkus, chaklis etc. As if that were not enough I made this quick and easy Sweet Banana Appe to take along. Forget about those depressing things like dieting or calories as even they can take a break and go fish 🙂 
OK you sense my excitement here, but let me make it clear, that these Appes are not loaded, but the other stuff that I mentioned before really are! The word Appe (Konkani cooking word) is also referred to as "Ponganalu/Paniyaram/Uniyappam/Paddu in different Indian languages and is cooked in a special skillet called Aebleskiver pan. To see how the Aebleskiver pan/skillet looks like check here. 
As I have said before, I made this for our trip, but then I did not have enough time to take bunch of pictures, but I did manage to get couple of pictures though. Any more pictures then I would have had to deal with the sneering looks of DH and DS. 🙂