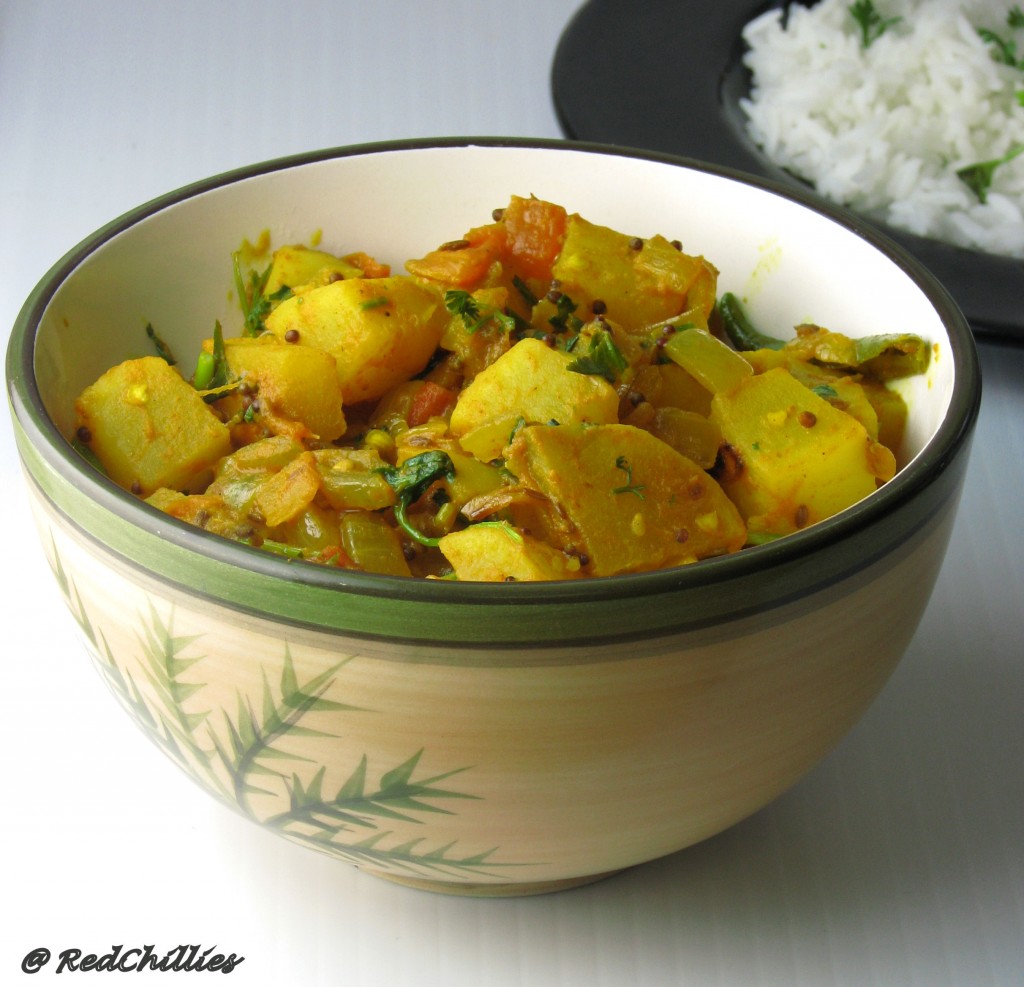 You know how you go to the same place again and again and kind of memorize the landmarks, right? For us going to the supermarket is like it, we have been going to the same place for years now and we are used to the specific spots to find the things we want. Onions here, potatoes there, beans on the extreme right and so on. So being used to the weekly drill, I don't carry a grocery list anymore (not that I carried it earlier), I just pick the items from the spot, not bothering to look anywhere else and bham the grocery is done. If they change the spots then I am sure I will easily forget a thing or two. Have I already mentioned that doing grocery is the least attractive chore in our to-do list and that exploring different options is out of question? 
This weekend because of the lack of time, we did our grocery in a different store. Trust me, it threw me off the routine and I stood there confused for a while. I mentally mapped the spots in the old store trying to recall the things that we get every week. I started out fine but then after being exposed to a new arena of vegetables including turnips, I conveniently forgot about the mapping. I didn't recall eating turnips either in India or even here in the US. Shocking but true J. OK after some ooh's and aah's at the store, the end it all, we got some new stuff like turnips, fennel but conveniently forgot onions and potatoes! 
Anyway, after doing some searches online, I made this curry this week. In my opinion, they taste and smell like radish especially after they are cooked. I know taste is usually subjective but sorry Mr.Turnip and turnip lovers but I don't think I will be buying these often. But if you like radish then I am sure you will like it. DH was suggesting that they will taste good in a sambhar kind of like the Radish sambhar.