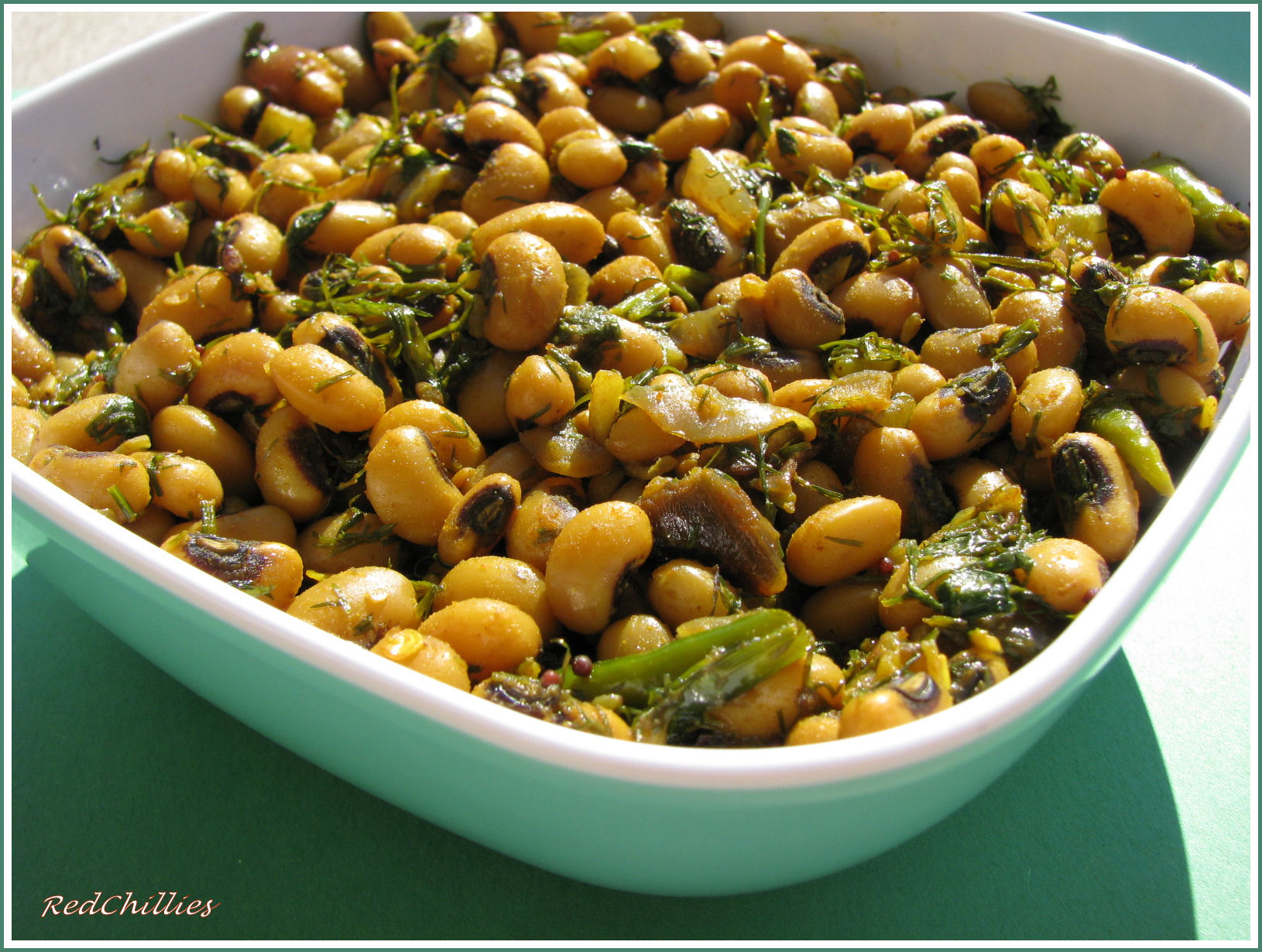 Weather seems to be getting gloomier by the day. It is getting colder here each day to the point that it is freezing. The already bad commute is getting even worse and it takes hours to go back and forth between home and work. Also it is pitch dark and cold by the time we get home that sometimes there is no motivation to cook or even to do the normal chores.
That said the gloom is also not all that bad compared to the people in the North East part of United States where there is no power for the past week or so. Day in and day out there is some devastating news about the economy and the ongoing financial crisis. It is also hard to digest the news of the ordeal going on in different parts around the world. That way we are lucky and blessed in so many different ways.
Anyway coming back to the recipe, this Lobia Curry is an easy recipe to prepare when in hurry or when there are no vegetables on hand. This is not only a healthy and nutritious dish but can be put together in no time. 
Ingredients:
 

1 cup black eyed beans (dry or canned)/Lobhia/Chowli/chawli

 

2 cups of fresh dill

 

chopped/ shepu bhaji/Sabsige sappu

 

2-3 garlic peeled and grated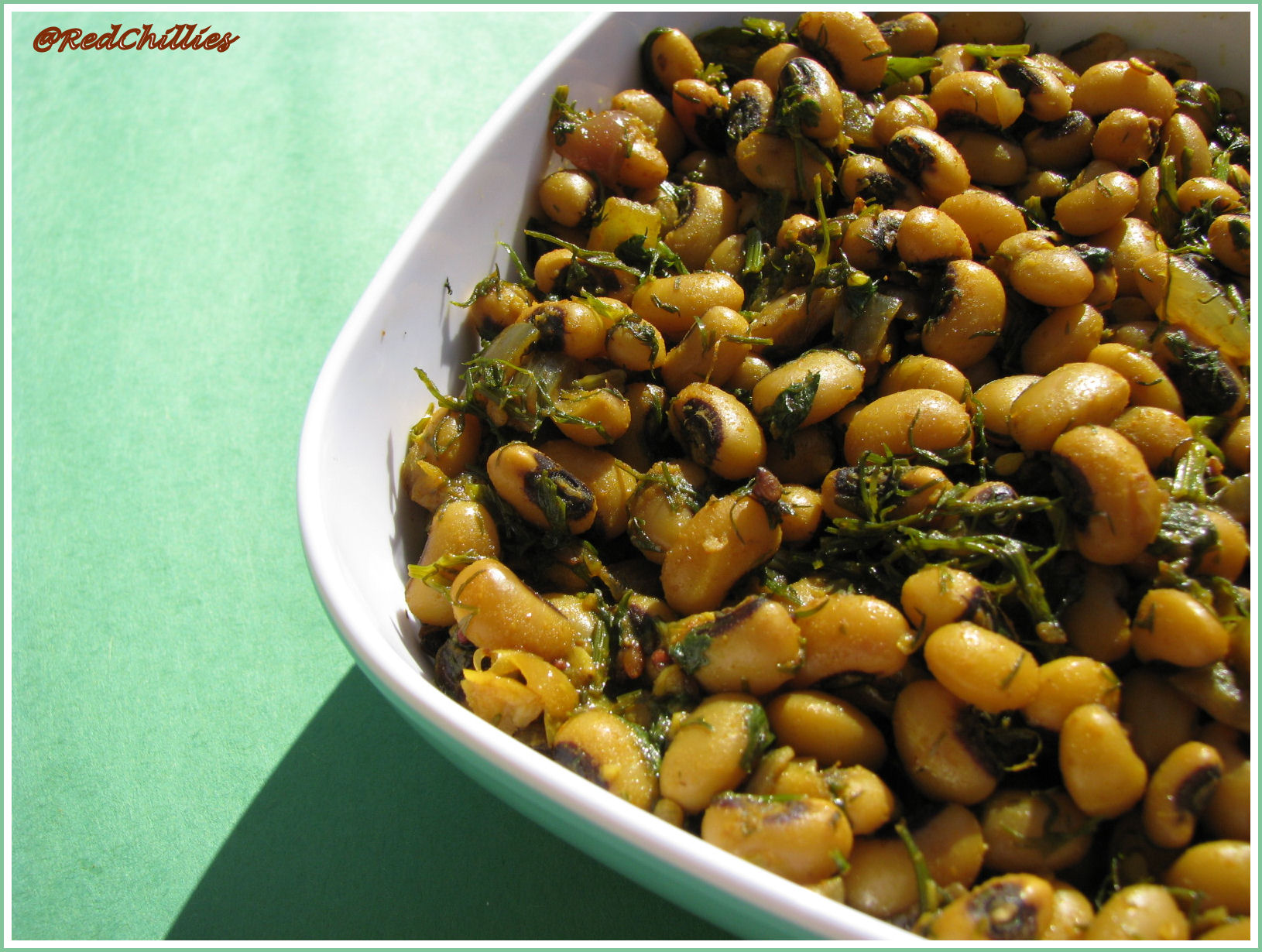 Method:
If using the dry variety, make sure to soak the beans overnight or for about 8-10 hours in enough water.

Drain the soaked water completely and pressure cook the beans using sufficient water. Separate the water completely from the cooked beans. Allow to cool.

Take a heavy bottom pan. Add oil and prepare the seasoning with mustard, curry leaves, jeera seeds.

Add the grated garlic, onion and green chillies and sauté until the onion turns transparent. Add salt, chopped dill and mix well.

Add the cooked beans to the onion mixture and stir well. Check for taste. Add more salt, chillies if required. Finally squeeze the juice of lemon and mix.
Serve hot with rotis/phulkas or with rice.