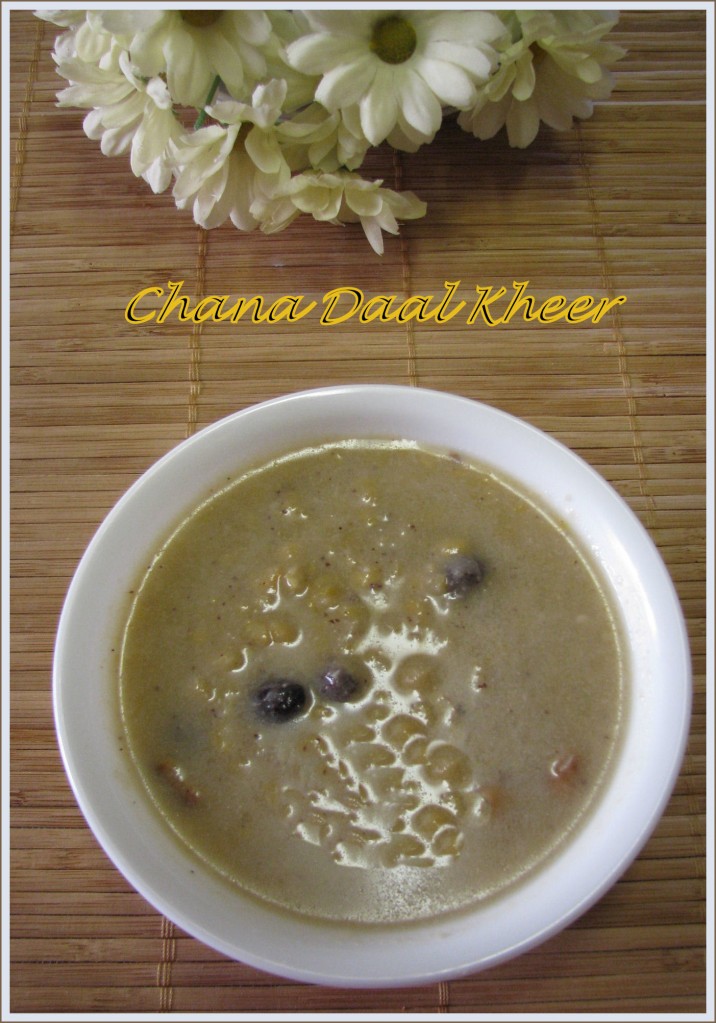 I have had this post sitting in my draft for a long time now. I made this Kheer/Payasam a long time ago during Ugadi, but somehow never got around posting it.
 We love this traditional kheer (dessert) at home. It is called as "Madgane" in Konkani and as "Kadlebele Payasa" in Kannada. This does not use any milk/dairy and is usually prepared during major festivals, weddings, New Year etc. Traditionally this is served on a banana leaf along with the other goodies. It is thicker than the usual Kheer and savored in small quantities. I don't remember eating this in bowlfuls.
 Here the Chana Daal is cooked either in a pressure cooker or on the stove top. The magic sets right in when coconut is mixed along with jaggery, cardamom powder and added to the cooked Chana Daal.
1/2 cup Bengal Gram Daal/ chana daal (soak it over night)

2 tsp raw rice (soak in water)

¾ cup shredded coconut or thick coconut milk

About 1 cup Jaggery/Gur (crushed)

1 tsp cardamom powder

Ghee/oil

Raisins and Cashew pieces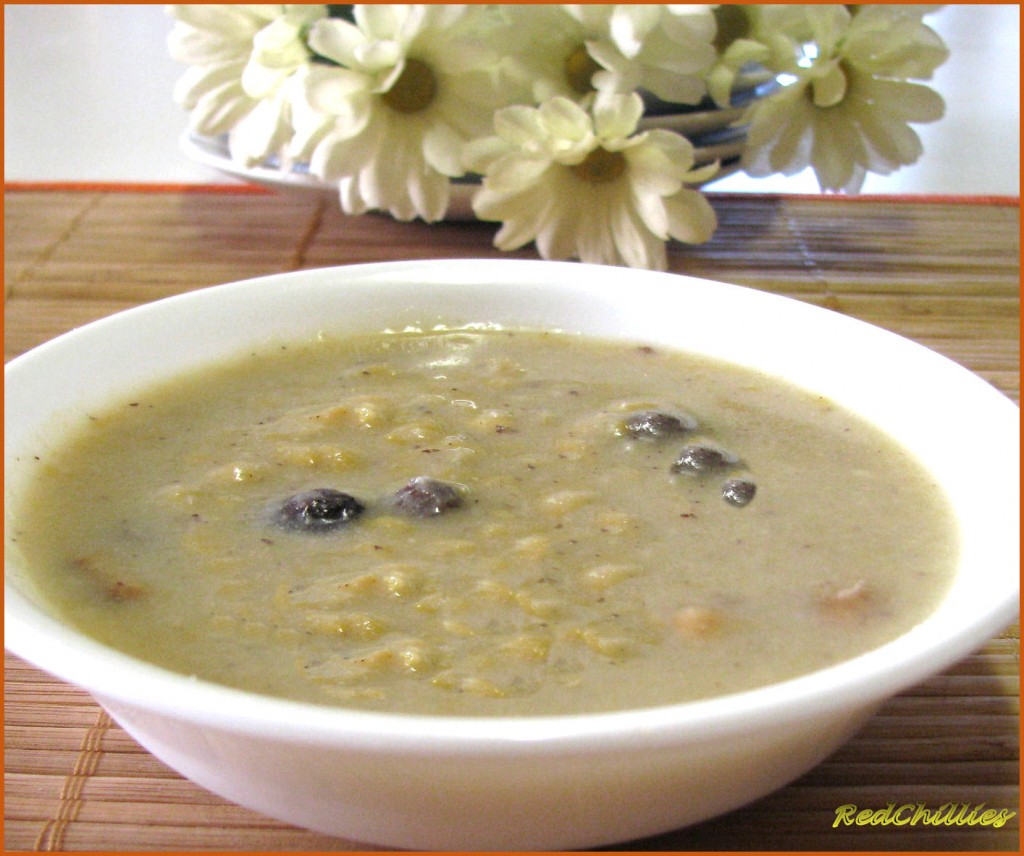 Method:
Pressure cook/ or cook the Chana Daal on stove top in sufficient amount of water. Make sure that the lentil is cooked and has a bite left to it.

Grind the shredded coconut along with the soaked rice, water and make a thin paste.

In a vessel add little water and add the crushed jaggery, the cooked chana daal along with the water and allow to boil. Once it has mixed well, add the coconut paste and boil again until it thickens.

Meanwhile heat some oil/ghee and lightly brown up raisins and cashew pieces.

After the coconut chana daal paste cools a little bit, add the cardamom powder and then the roasted raisin, cashew pieces.