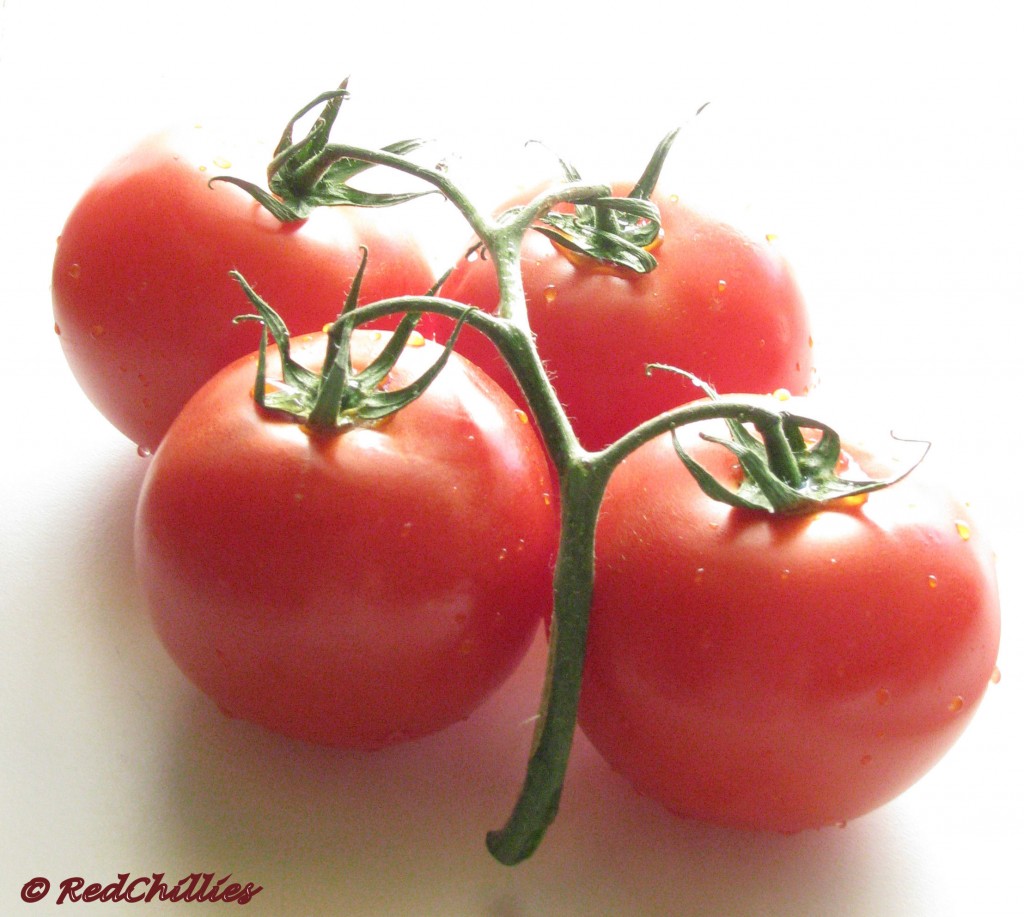 In our family we love soup not just in winter but anytime of the year. A few months ago, we had been to a restaurant and had their Red Bell Pepper and Tomato Soup along with warm crusted bread and I remember it being so good that we had licked the bowl clean. Ever since I wanted to try making it at home and searched for good recipes over the net. There is no dearth of Bell Pepper and Tomato Soup on the net, but the tough part is narrowing down the search to fit our needs.
After some research I decided to use the one from AllRecipes. I pretty much followed the recipe from here with some small tweaks. I think I must have mentioned before, that AllRecipes is a powerhouse of recipes. Some of the recipes on this websites are awesome; people who try are able to leave comments, the more comments the better. I have tried many recipes with good results.
For this Tomato Soup I reduced the amount of cream and also used vegetarian broth. I also used store bought roasted red pepper as I was not very confident of doing it on my own. If you already tried roasting bell peppers then by all means please go ahead and use it for this recipe. We loved this recipe at home and I am sure I will make this again.
This is my contribution to the event "No Croutons Required" for August an event hosted by Jacqueline, at Tinned Tomatoes.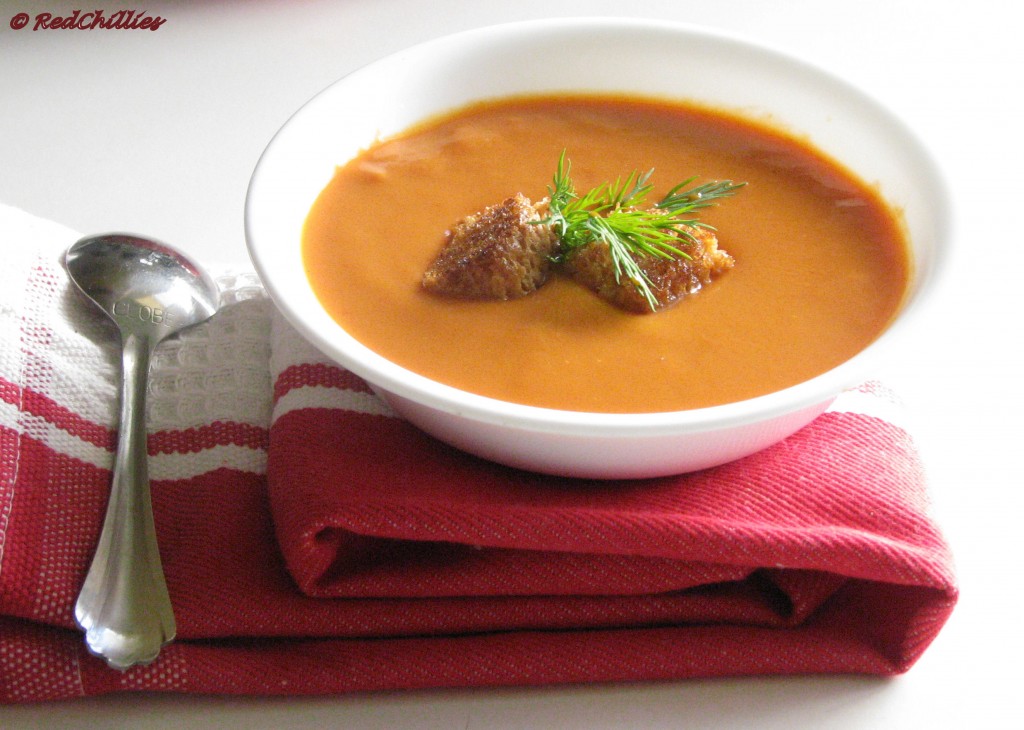 Ingredients: up1/1.1.5
2 red roasted bell peppers

4 large tomatoes – peeled, seeded and chopped

 

1 1/2 teaspoons dried thyme

1 1/2 tablespoons all-purpose flour

 

Salt, sugar and pepper to taste

Method:
Note

: Since I followed the same steps for cooking the soup, I have used the steps for this recipe based on the

guideline from here

.

Heat olive oil over moderate heat. Add the chopped onions and garlic and cook until they have become transparent.

 

Stir in tomato, bell peppers, thyme, paprika, and sugar. Cook over medium-low heat until all the tomato juices have evaporated, about 25 minutes.

Stir in vegetable stock, salt and pepper, chilli powder.

Bring to boiling, lower heat, and simmer, partially covered, for 25 minutes or until vegetables are tender.

 

Strain soup, reserving broth. Place solids in food processor or blender, and process until fairly smooth. Add puree back into broth.

Melt butter and stir in the flour, cook for 1 minute. Stirring slowly, add the broth/vegetable mixture.

 

Simmer for 10 minutes.
Ladle into bowls and add some bread croutons while servin