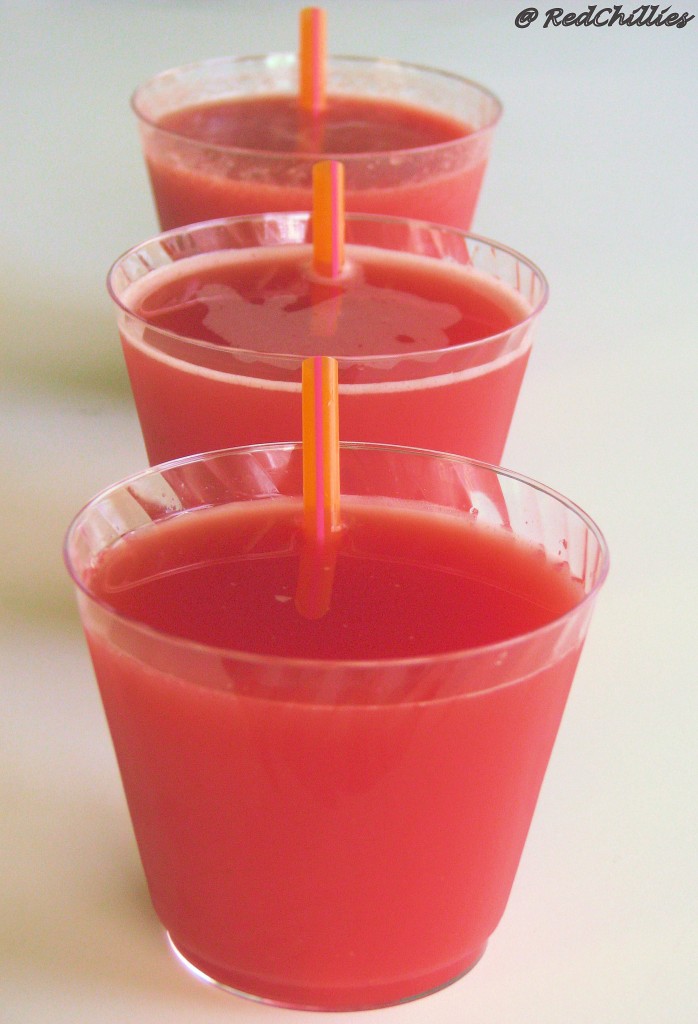 What is summer without some sweet, juicy watermelon? Also what is summer without some sweet and tangy limeade? Now how about combing the juice from watermelon and limeade and making a refreshing summer drink? This drink is just that and is a great way to enjoy the summer fruits! 
We had our fair share of water melons this summer. They were on sale most of the time and it is a good way to quench thirst naturally and add some nutrition.
Last week we had some guests over for dinner and we had brought some store brought limeade. I served them with Watermelon Juice by mixing in watermelon juice and limeade. Suffice to say that it makes a great summer drink.
 If limeade is not available then simply take the water melon juice, mix in water, lime juice and sugar. (See recipe below). I do not strain the fruit from the juice, but if preferred then please go ahead and do that. This recipe is more of an idea and a guideline so I have not provided the exact measurements. Changes can be made as required; some people prefer this with fresh mint, crushed pepper, bit of grated ginger etc.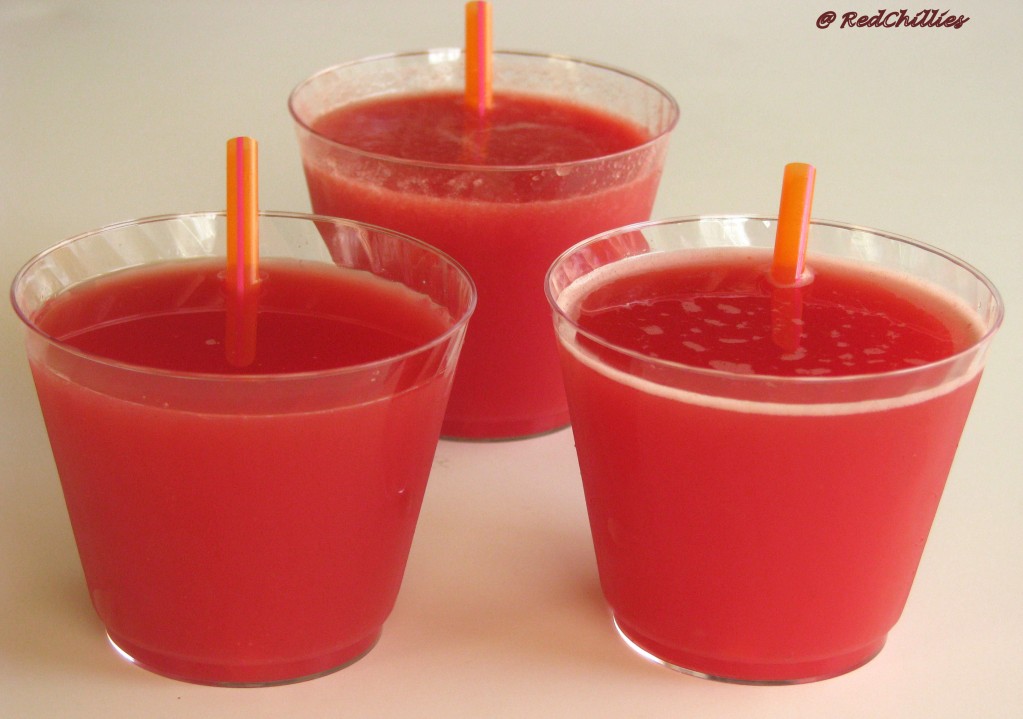 Ingredients:
Watermelon de-seeded and cut into chunks

Readymade Limeade (optional)

Limes

Sugar

water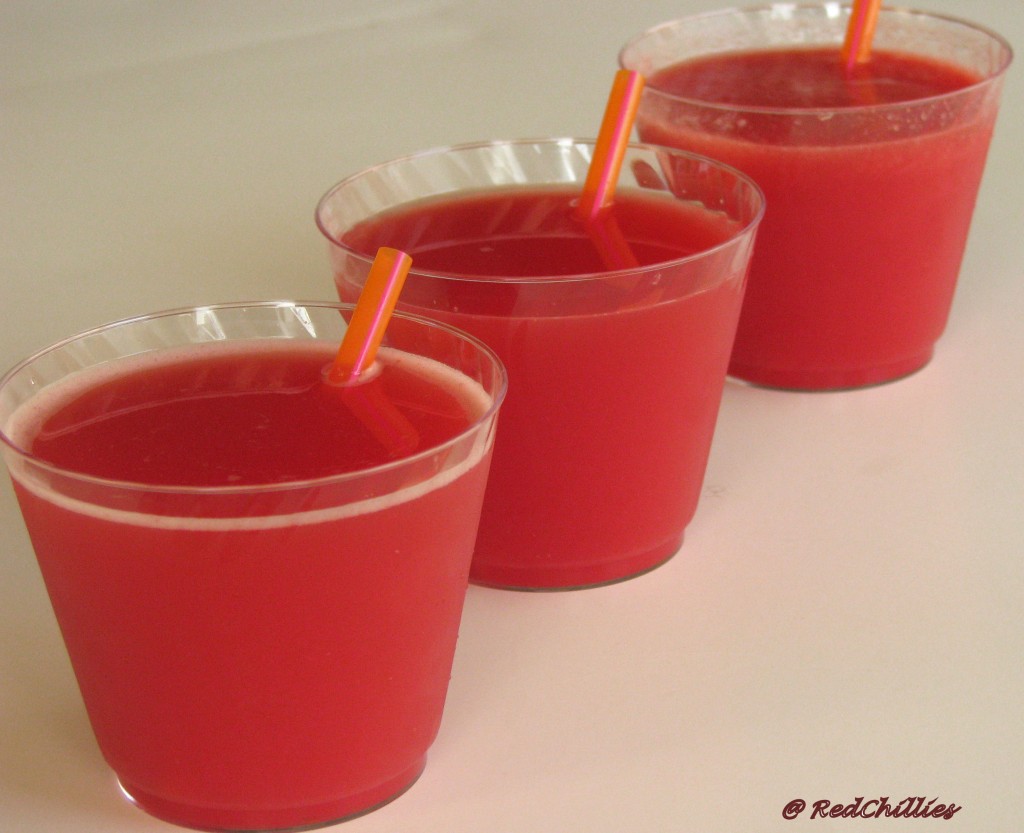 Method:
Remove the skin from water melon, remove the seeds and cut into chunks.

Run it through the blender without adding any water. Make sure that no chunks remain in the juice.

Strain the watermelon pulp if necessary.

If you have ready made limeade then mix in some water melon juice and limeade.

If not add lime juice, sugar to the melon juice and mix well. Chill it before serving.

Do not store this mix for a long time as the taste goes bad after few hours.