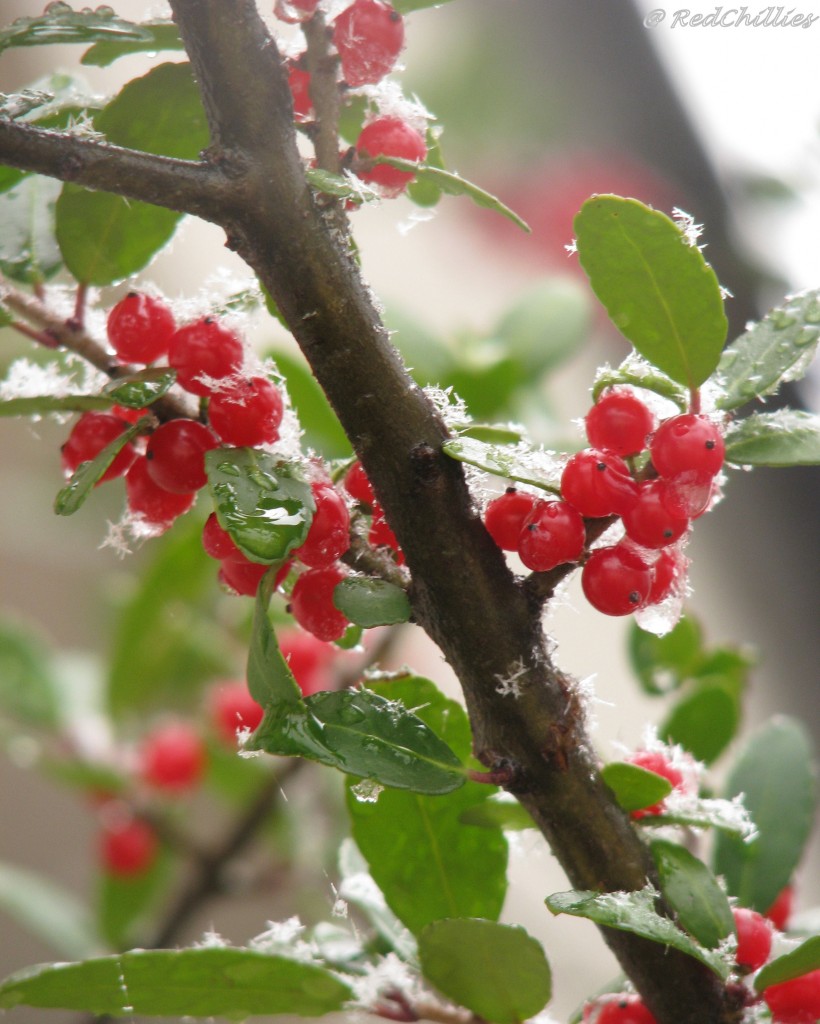 After a glorious week, with the temperature in the 70s (F), here in our neck of the woods, the weather finally caved in and made way for some pretty snow. Until yesterday we walked around the stores with just a sweater, talking how unusual it was for this time of the year. While the north east bore the brunt, we enjoyed a pleasant weather. Maybe we spoke a bit too loud as it started early in the morning the very next day.
Lucky for us, we did not have to go to work and that saved us from any type of commute. I am sure the commute would have been just terrible, taking hours to reach a place. We stayed back at home, sipped some hot tea and had fun watching the snow flakes, first form a light layer and then a thick layer of white blanket everywhere. 
I could not resist taking some pictures; it is not often that it snows around here, it was freezing but then the layer of snow made a charming picture. The bit of snow on the tree, Holly tree and leaves looked pretty. And yippee it is going to be a White Christmas after all.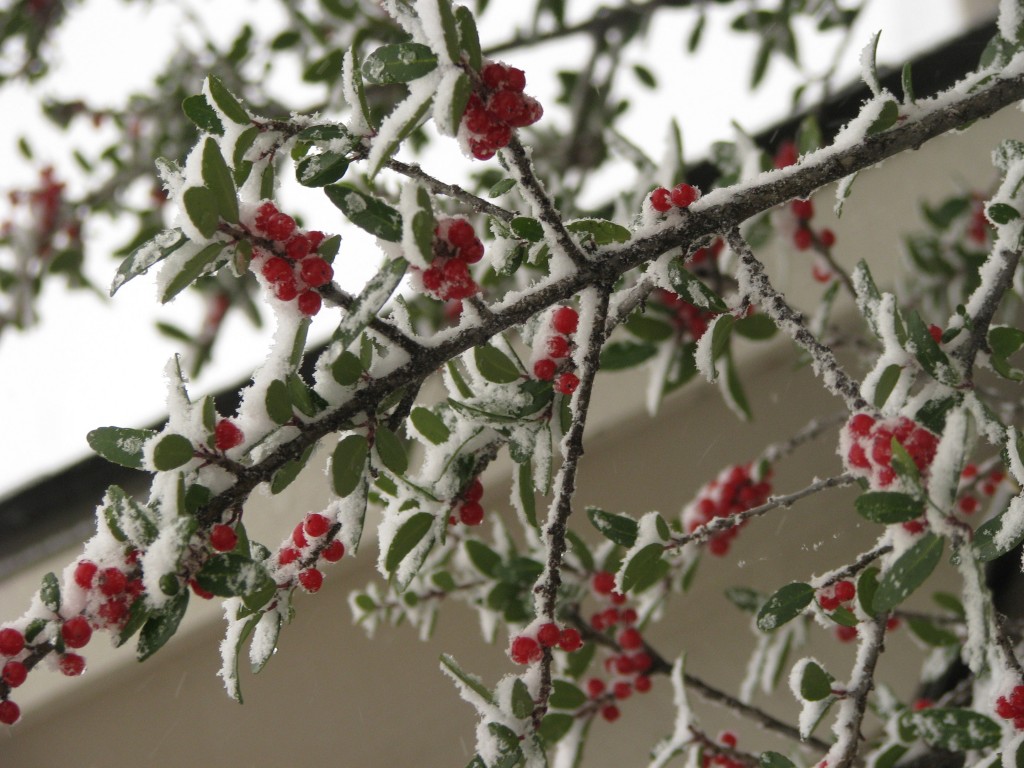 Our son was happy to see the snow; he braved the cold, played outside and made some snow balls. He thinks that it will be easy for Santa to drive his sleigh on the snow rather on road and mud. Ah yes, he is eagerly waiting for Santa's arrival tonight. 🙂
Wishing you and your loved ones Happy Holidays and a wonderful New Year ahead!