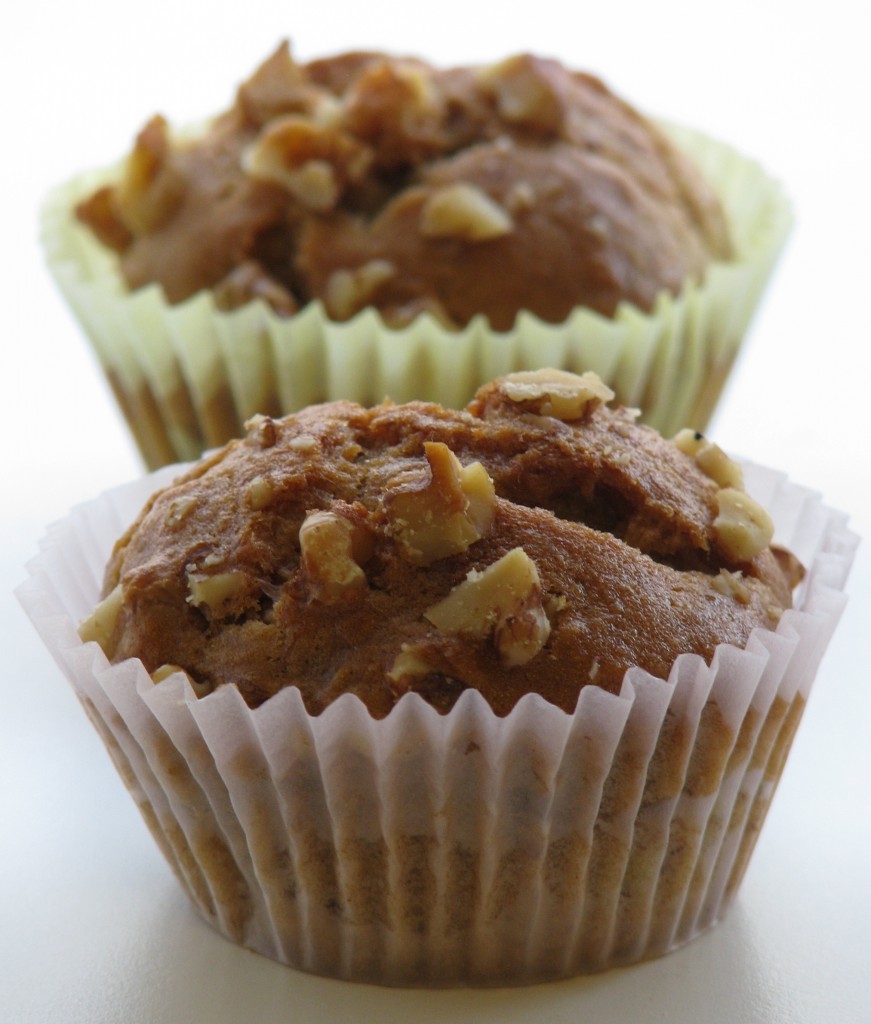 The weather here in our neck of woods for the past 3-4 days has just been gorgeous.  The temperature currently is in the 60's and it gets even better this week. This is in stark contrast to the gloomy and bone chilling cold weather we had for the past few weeks, making this a happy and welcome change.
Frankly, it is difficult for anybody to stay indoors during such an inviting weather.  I am sure on any other day we would have come up with an excuse to be outside and enjoy the bonus weather. But not yesterday. Why? Oh, because we wanted to stay back and watch the football match. The local team that we rooted for made it to the playoffs after a long long time. This gave me ample time at home and with the weather being a motivating factor I decided to make these easy, low-fat, whole wheat banana muffin.
There is no one single source for this; I came up with this recipe after going through different websites. I used the whole wheat flour called Atta (Hindi) available in the Indian store for this. Adding Applesauce indeed made a difference and made the muffins soft and moist. Note: Since whole wheat flour is used, the taste will not be the same as that of the APF muffins. These are slightly dense and have the after taste of wheat flour in it.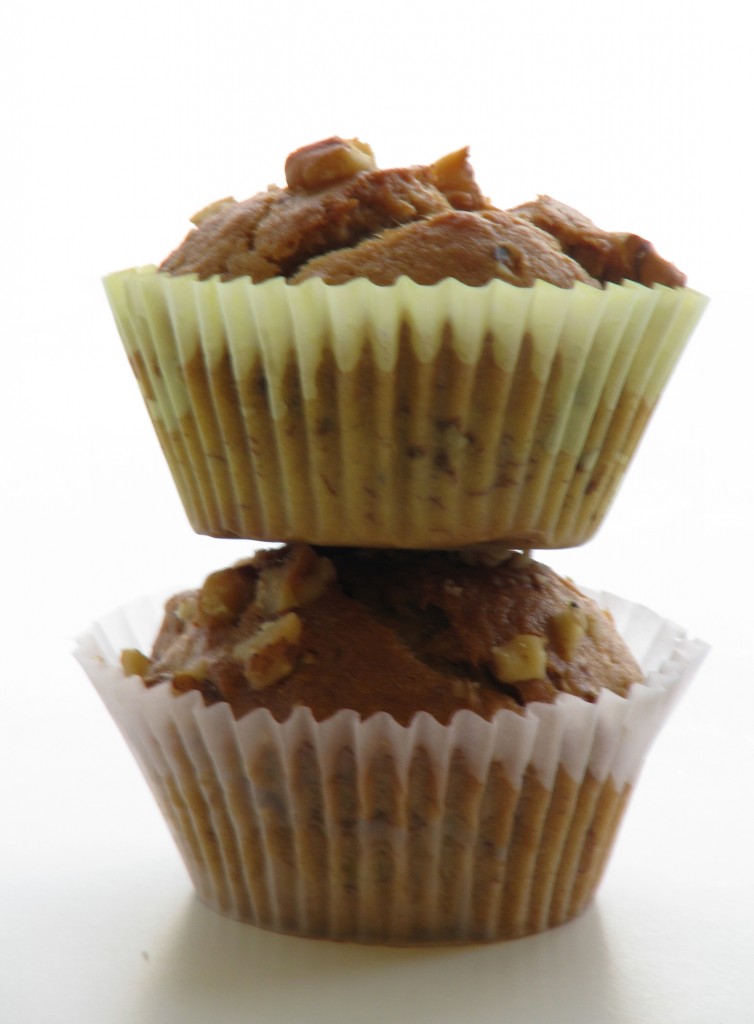 Ingredients:
 
1 cup whole wheat flour ( I used Atta from Indian store)
 1/3 cup sugar
 ¾ tsp baking soda
 1 tsp cinnamon
 1 big ripe banana (mashed)
 1 Tbsp applesauce
 ¼ cup oil
 ½ cup chopped walnuts
 Salt a pinch
Method: 
Preheat oven to 350 degrees F.
 In a bowl, combine flour, sugar, baking powder, cinnamon and salt. 
 In another big bowl, mix together mashed banana, oil, and applesauce and combine thoroughly. 
 Stir the flour mixture, walnuts into the banana mixture until combined. Mix well.
 Lightly grease and dust 6 muffin cups (or line with paper bake cups), and pour the batter into each one of them. 
 Bake for 25 minutes, until the tops are lightly browned.