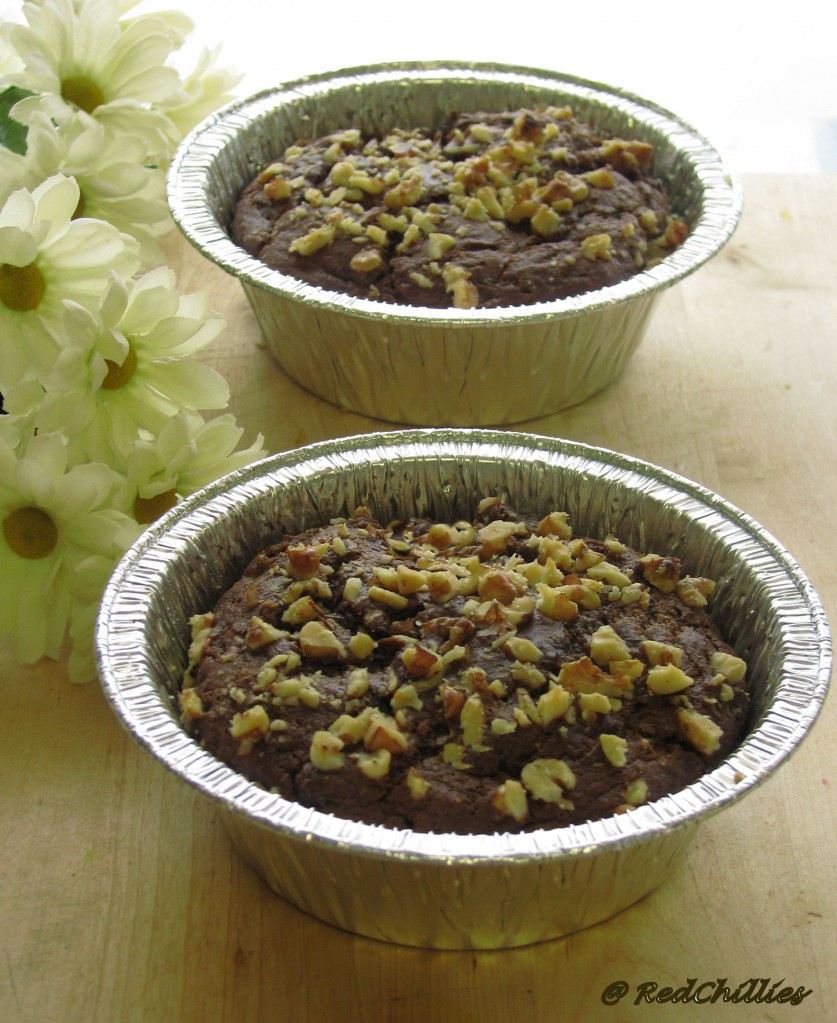 I have blogging little more than 2.5 years now, yet I find it tricky to phrase the first paragraph. OK, let me re-phrase, tricky to form the first line of the post. Many a times, I complete the 2nd and 3rd paragraphs for the post, and then go back and finish off the first one. The ingredients and procedure are the easy parts, not much thinking involved there; it is just stating the steps, but not so much with the preceding paragraphs. Hey look, with these statements I have now managed to cross the hurdle, so let's get back to the recipe, shall we?:-)
I had bookmarked this recipe here a long time ago and was waiting for a good time to try it.  The appealing factor for me was that not only is this eggless, low fat, no butter but the addition of bananas, zucchini that made it healthy. Plus I had not tried baking with zucchini earlier, so I was very curious about that. I got an opportunity last Sunday (what a glorious day that was!) when I had the right ingredients on hand (including zucchinis) and also the right amount of time.
 This recipe can be adapted to make either bread or muffins. Please note that this takes a long time to bake, but the taste is never the less delicious. I made some changes to the recipe by adding cocoa powder, reducing sugar, oil etc. The addition of zucchini made this soft; however it made no difference to the taste. The flavor of banana was powering everything else. The cake turned out soft and dense, but not moist. Good one to have for a quick snack or for breakfast along with tea or coffee.
Off this goes to Bake Off Event at Versatile Kitchen.