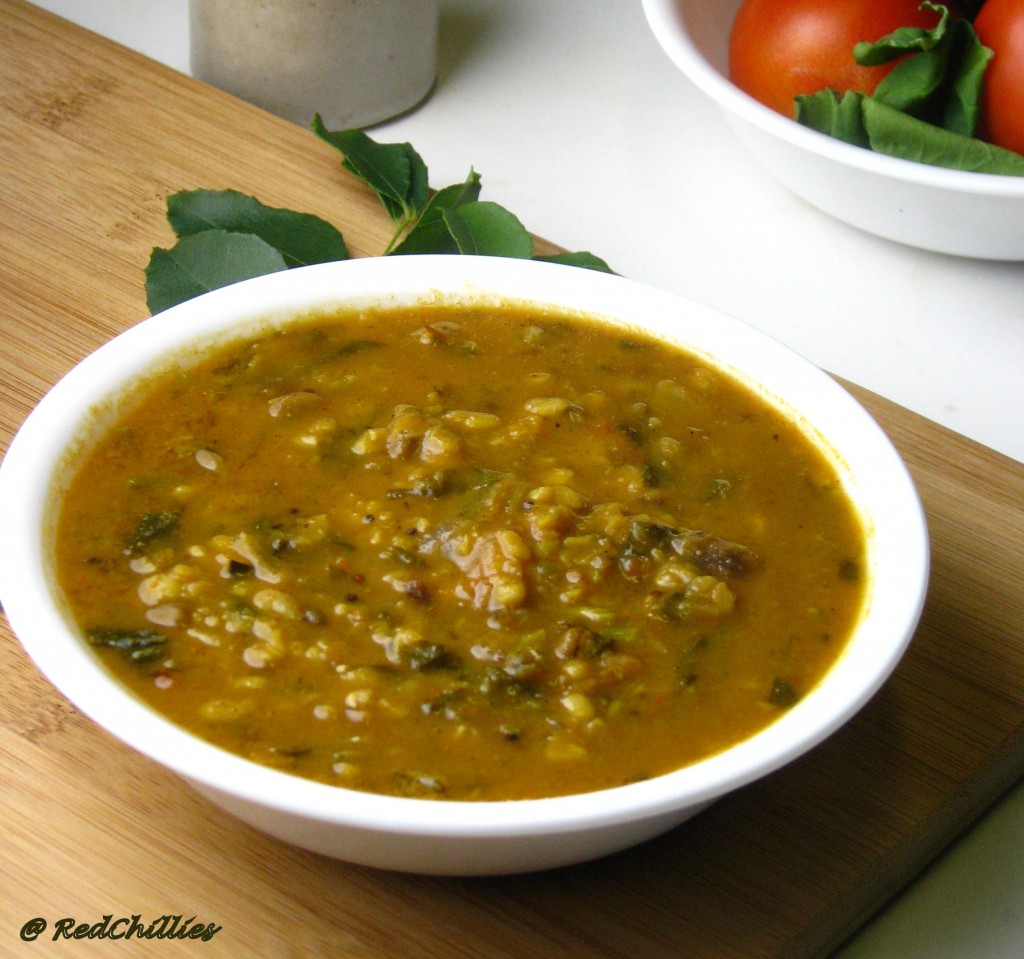 We usually do our Indian grocery shopping once a fortnight and time permitting, we go to different groceries each time. During one such trip, I found these husked split moong daal in the lentil aisle.  Since I had not used them before, I was skeptical but knowing their nutritional value I decided to buy them anyway. 
I was not able to find recipes over the internet using this, so I decided to stick to the known and unfaltering and made Sambhar. We could not make out any difference in taste and this tasted like our regular old Toor Daal Sambhar. If you want you can add some greens like Spinach or vegetables into it and make it healthier. 
Dear Reader, I am looking for more recipes using the split moon daal, so I would appreciate if you can briefly share it with me or just point a link to the recipe. Thanks in advance.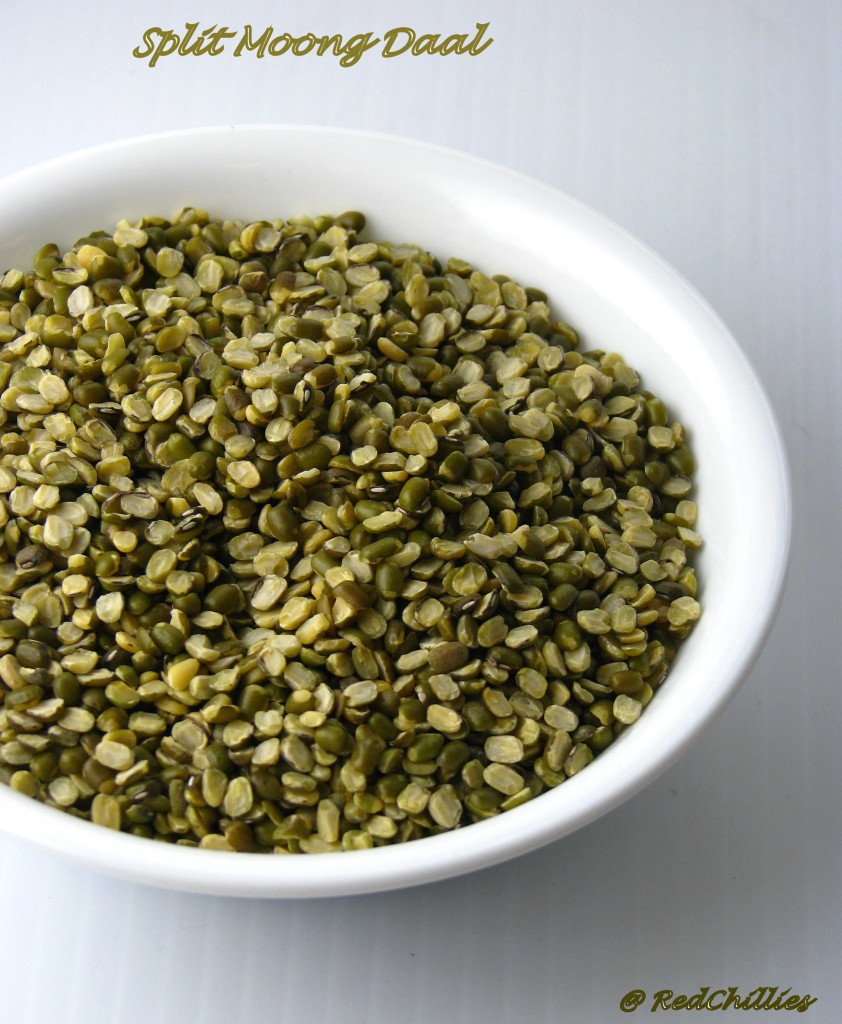 Split Moong Daal  Sambhar Recipe
Ingredients 
½ cup split moong daal
½ cup split husked moong daal
¼ cup chopped onion
2 small tomatoes (chopped)
3-4 curry leaves
1 Tbsp tamarind paste
Asafetida a pinch
½ tsp mustard seeds
2 Tbsp sambhar powder (I use MTR sambhar powder)
2 dried red chillies (broken)
Chopped coriander leaves (garnish)
2 tsp Oil
salt
 Method:
Pressure cook both the daal in water along with little turmeric and 2 broken red chilllies. Keep aside to cool.
Heat 2 tsp of oil in a vessel and add the mustard seeds. After they splutter, add asafetida and curry leaves and reduce the heat a bit.
Next cut the red chillies into small pieces add to this and fry for a little while.
Add the finely diced tomatoes, salt and let it cook for a while until the water from the tomato disappears.
Add about Sambhar powder and mix well. Stream in little bit of oil so that the powder mixes well and cooks with the rest of the ingredients.
Add the tamarind paste and cook again.
Next add the mashed moong daal, mix well and let it boil for about 5- 10 minutes.
Check taste and if necessary, add more powder, salt, tamarind.
Finally garnish with coriander leaves.
 The sambhar tastes good when it is a bit tangy, so go little extra on the tamarind or tomatoes. Goes well along with rice.