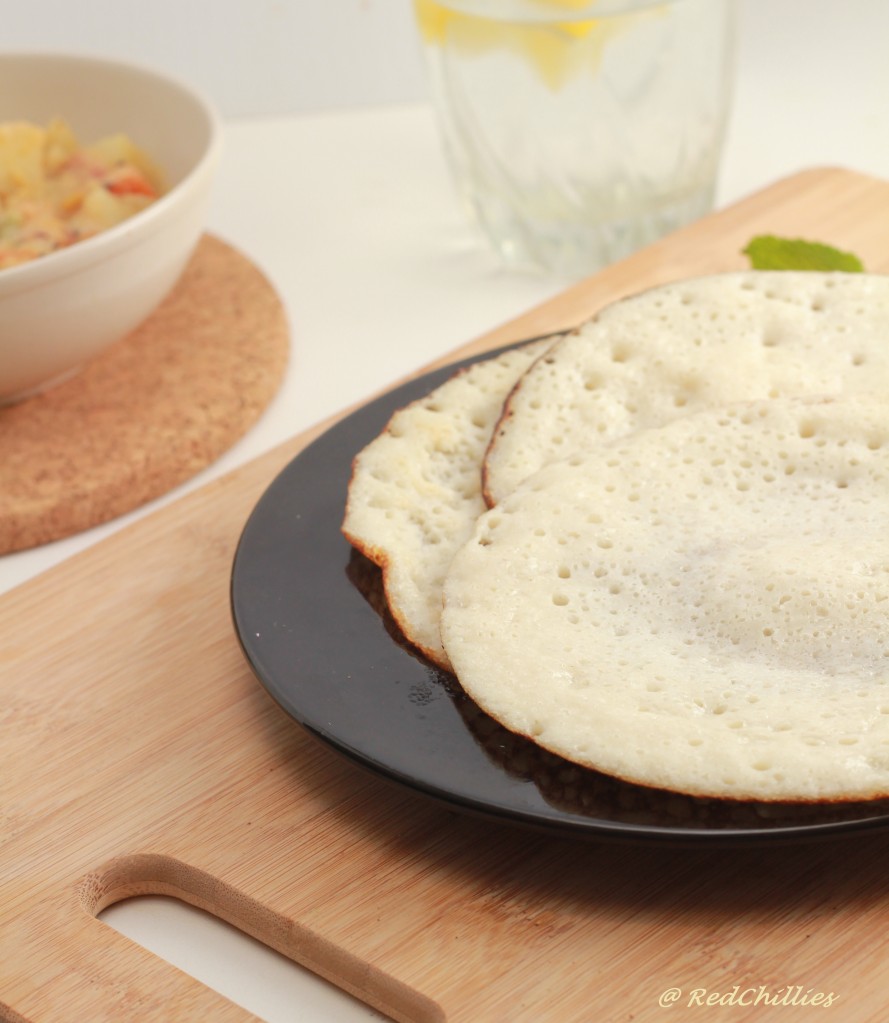 Unique to the state of Karnataka, the dosas are called 'Set Dosa' because they are served in a stack of three. These Dosas are famous in the restaurants and 'darshinis' of Bangalore along with Masala Dosa and Rava Dosa. I found an interesting story here as to how the name was coined and why restaurants serve in sets of three.
These are Indian version of savory pancakes that are soft, spongy and fluffy. They are not greasy unlike a regular Masala Dosa.In the restaurants Set Dosas are paired with Vegetable Saagu and coconut chutney while serving. Even though the dosas appear small, they are quite filling. By the time you are done eating two of them, especially with saagu and chutney you would be ready to call it quits.
This is very easy to prepare at home using the basic ingredients. Both my mom and mom-in-law prepare this similar way and serve with red coconut chutney. Since the dosa had good amount of Poha (Flattened Rice) these are called as Poha Dosa/ Aval Dosa.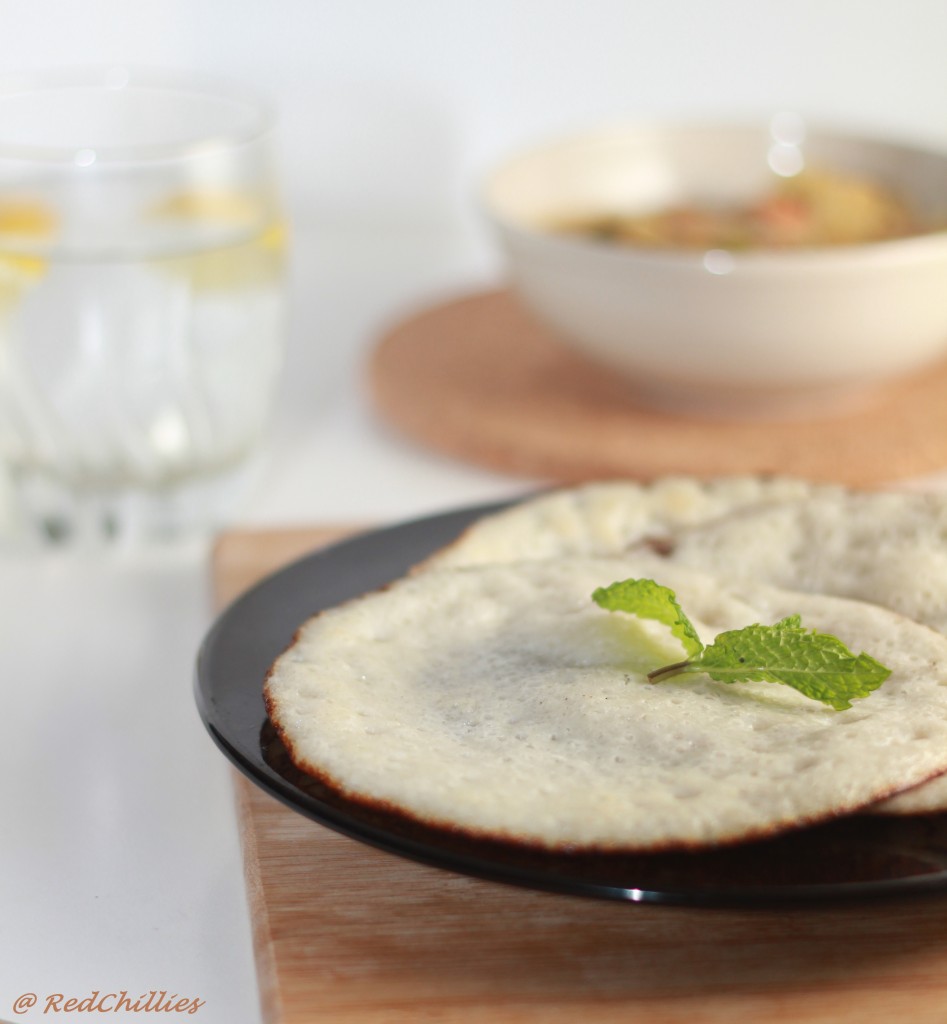 Category: Requires Soaking, Grinding and fermenting. 
Recipe Source: Set Dosa and Saagu 
Ingredients
2 cups raw Rice  (use regular or sona masuri rice)
1 cup Urad daal
1 cup Poha/ Aval/Avalakki (thick or thin)
2 tsp Channa daal
½ tsp Methi/fenugreek seeds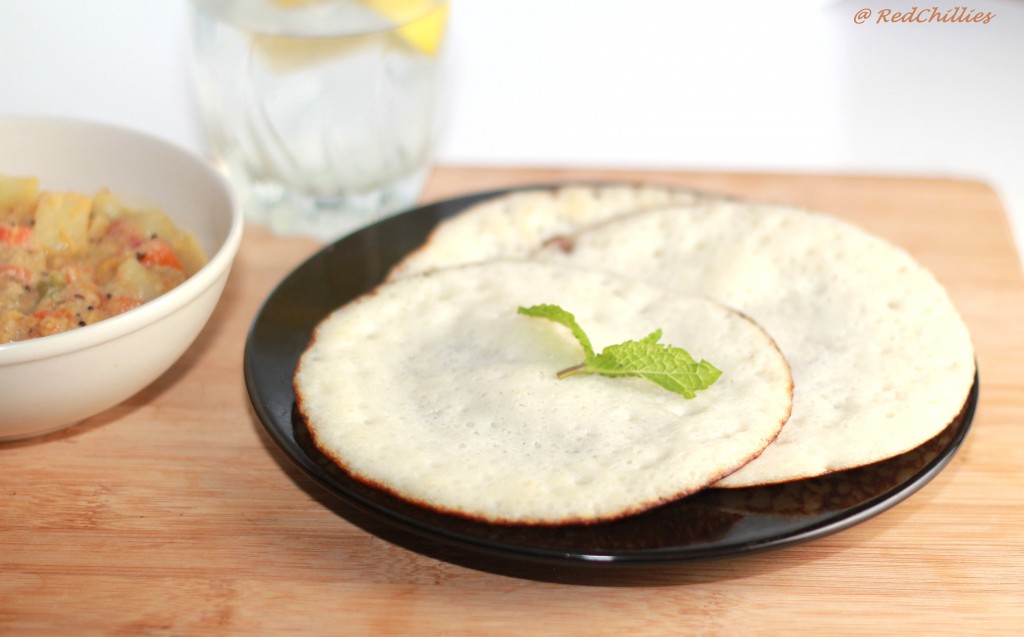 Method: 
Soak the rice, urad daal, chana daal and methi in enough water for about 7-8 hours.
Soak the poha/aval separately in water for about 1 hour.
After 1 hour drain the water from the poha. Grind all the above soaked ingredients (including the aval/poha) together. Do not use too much water, just enough so that the mixer/grinder motor can move.
Transfer the batter to a container, cover it tightly and set aside for at least 10-12 hours.
After that the batter should have been adequately fermented. Add salt and mix the batter well. Add little water if required.
Making Dosas
Heat a Dosa Tava on medium high heat. Make sure it is lightly greased.
Sprinkle some water in the center and when the water almost evaporates pour a ladle of dosa batter in the center. 
Spread the batter in a circular motion from the center towards outside. Do not spread a lot. It should have the same thickness throughout.
Put a spoonful of oil around the edges of the dosa and little on the top.
Cover the dosa with a lid and cook until the bottom part has browned. Note: I usually do not flip the dosa and cook the top part. This is optional.
Transfer to a plate. Serve warm with chutney and Saagu!