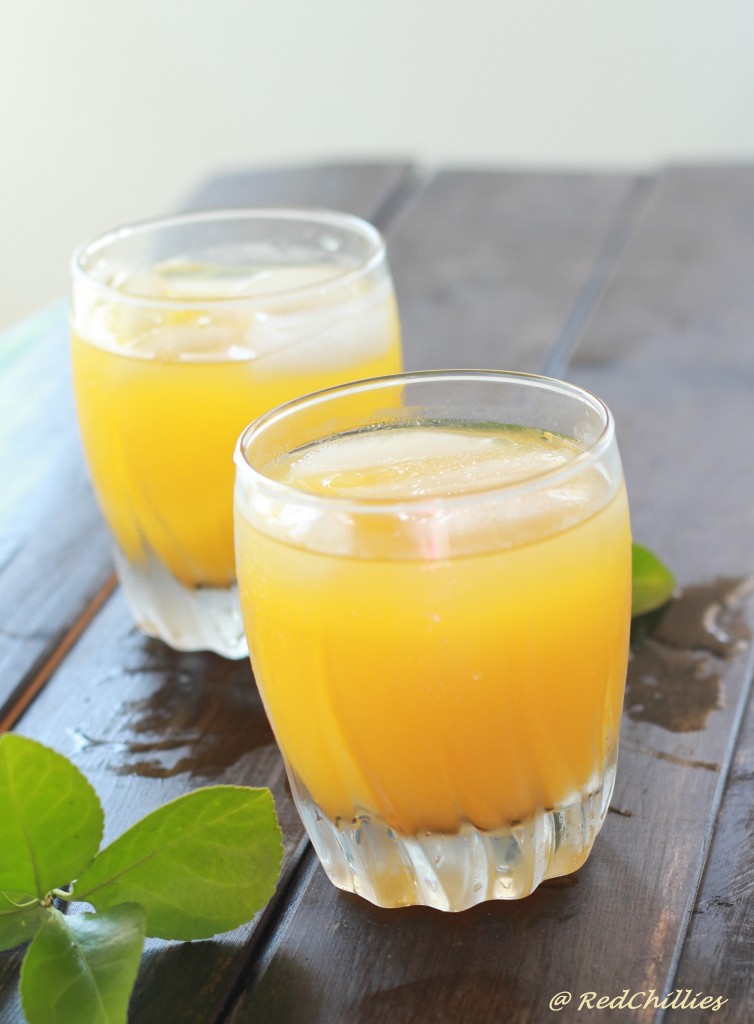 Summer is at its peak here in Texas and with it the relentless heat wave continues to be in full swing. We are in the three digit temperatures (in Fahrenheit, of course) for the past month and half and it seems to be getting worse as days pass by.
But then, summer is also known for fresh, juicy mangos, so what better way to beat the heat than with cold refreshing fruity drink? Mangoes are a favorite in our house and I could not let the season of mango go by without preparing anything using of the King of fruits. Mango adds an exotic flavor and brings in that tropical feel to any summer drink. This drink recipe is a cool, fruity alternative to the traditional lemonade or mango drink.
We first tasted Mango Lemonade at an Indian restaurant Tarka in Austin. It was a hot muggy afternoon and we were tired, thirsty and hungry when we chanced onto this restaurant. We loved the food but above all enjoyed this fruity mango drink. This not only quenched our thirst but gave us a new recipe to try with mango and I have been making this many times since.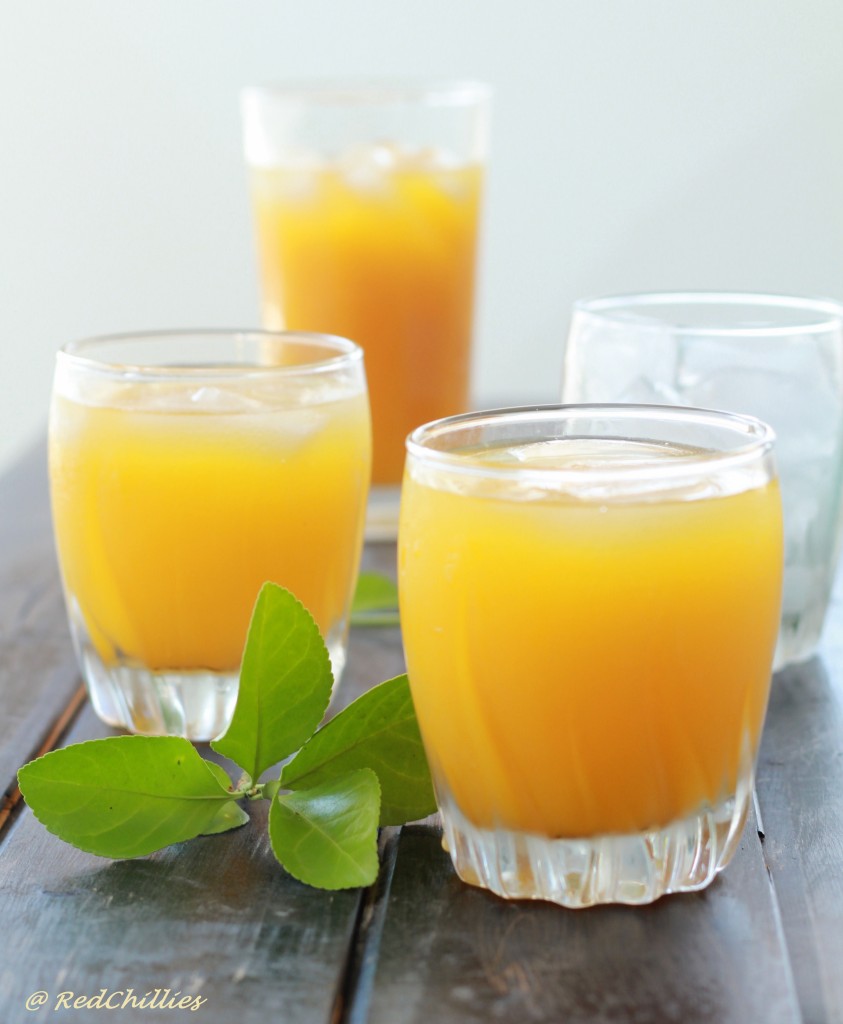 Mango Lemonade Recipe
Serves: 2-3
Ingredients:
1 cup thick mango pulp ( I use store bought) [you can use fresh mangoes]
½ cup sugar (reduce if the mango pulp is sweet)
2 cups cold water
Juice of 2 lemons
Method:
Heat a small pan and boil a cup of water. Add the sugar and stir until it dissolves. Keep aside and bring it to room temperature.
In a big container now stir the sugar water, mango pulp and juice of lemons. Add cold water as required.
Serve cold by topping with ice. Don't let it sit for long else the juice gets diluted because of the ice.
Note: You can mix up Mango juice + readymade lemonade if you are pressed for time.