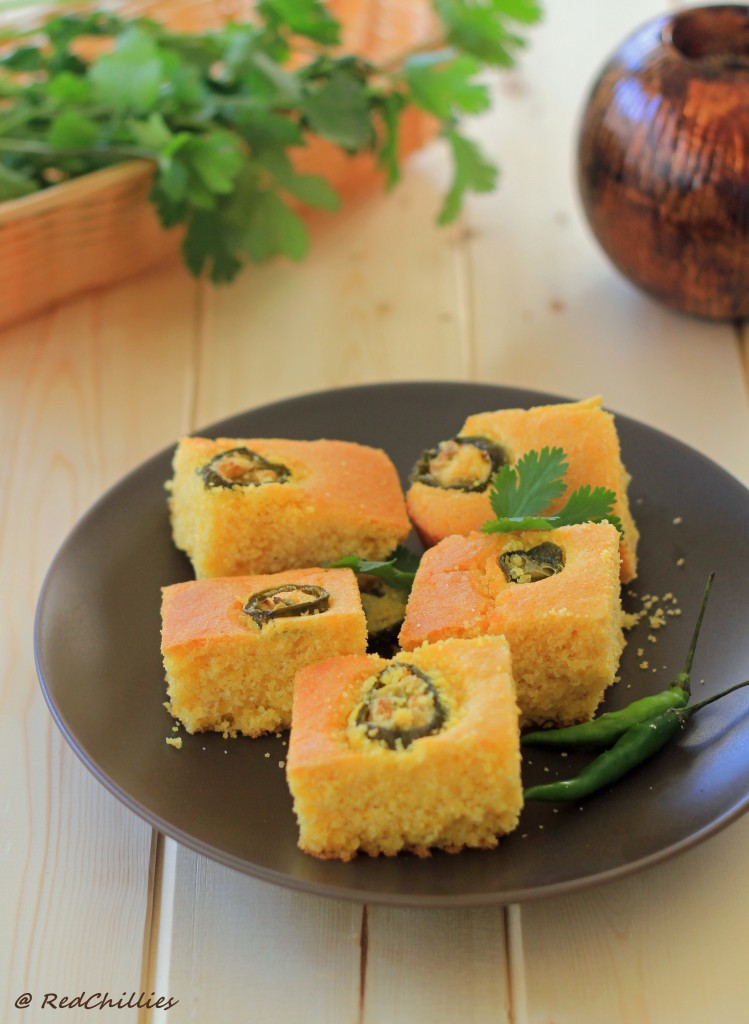 I remember years ago when we had taken a road trip to Austin, we were tired, hungry and were craving for something warm and hearty. It was dark and colder than the usual and with no many choices on hand we reluctantly stopped at a local café located on the highway. However we were in for a treat, when we tasted their corn bread along with hot black bean soup. We had never tasted such cornbread before, hot, moist and delicious it totally worth the stop we made there.
 Again in our recent trip, we tried to locate that place, but were not successful. It appears to have lost in the oblivion. Anyway the warmth and the flavor will be etched in our memories for long time. 
After that we tried cornbread from many different places, but were not pleased with the flavor and dense texture. So I decided to give it a try on my own. I have baked this recipe by adapting it from the Joy of Vegan Baking. This is one of my favorite cook books and I have had good results following her recipes. This corn bread comes close to the ones we had; soft, delicious and can be made in a jiffy. 
Do check out this easy corn bread black bean bake if you are looking for similar alternative.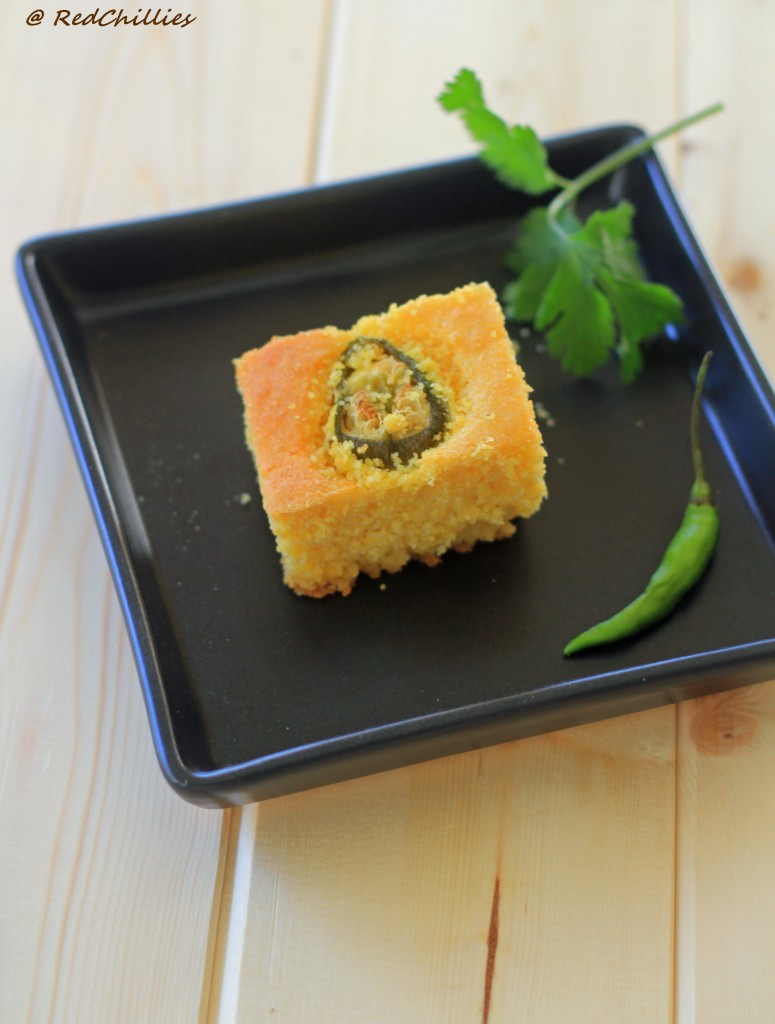 Ingredients: 
1 cup cornmeal
1 cup AP flour
1.5 cups milk (use soy milk to make it vegan)
1 1/2 Tbsp white vinegar
3 Tbsp sugar
1/2 tsp salt
1 tsp baking soda
1 tsp baking powder
2 Tbsp oil
1-2 jalapenos seeded (cut into circles)
1/2 cup frozen whole corn kernelsMethod:
Preheat oven to 425 degrees and prepare keep a square pan (9 X 9) ready by greasing it.
In a small bowl, first combine the wet ingredients, milk and vinegar and set aside.
In another bowl, combine together cornmeal, flour, salt, sugar, baking powder and baking soda.
Now add oil to milk/vinegar mixture and stir to combine.
Add corn kernels, continuing to stir until just blended.
Spread the batter into the pan evenly and top it off with cut Jalapeno circles.
Transfer to the oven and bake it for about 25-28 minutes until top is golden brown.
Cut into desired shapes when slightly cooled.