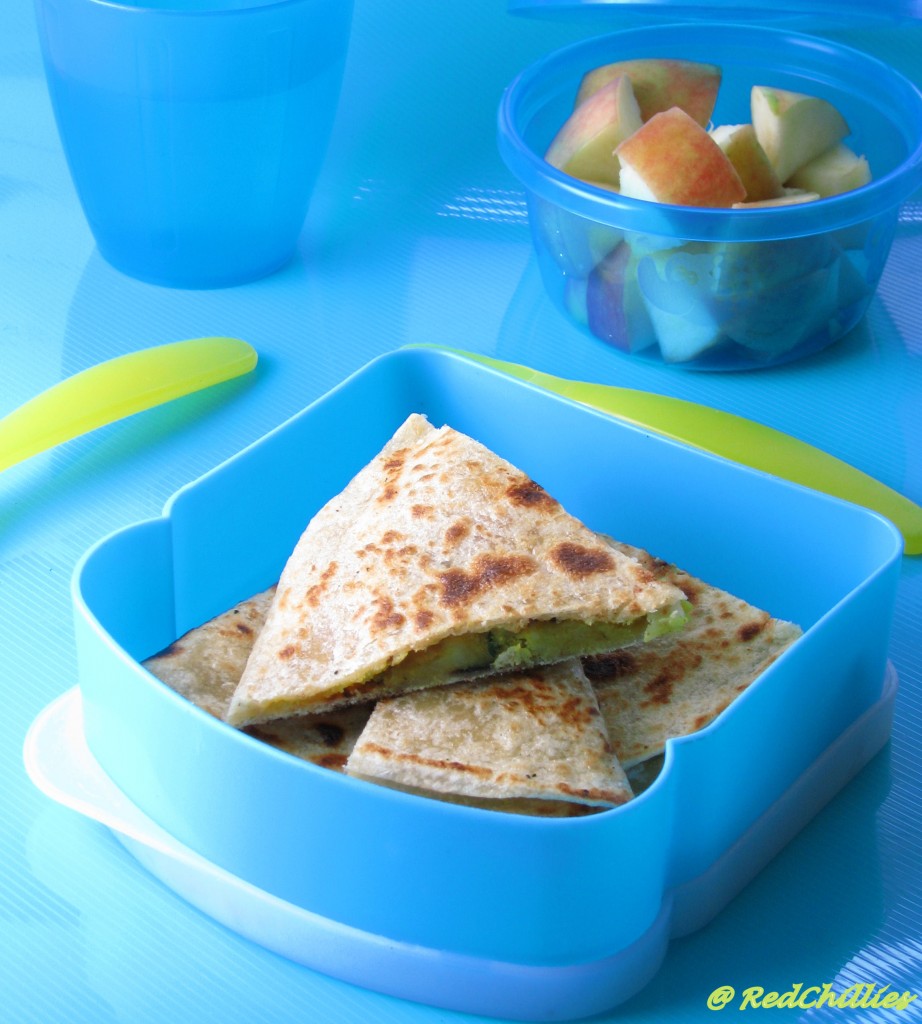 Even though I call these Quesadillas, these wedges do not have a good amount of cheese the way traditional quesadilla has. The reason? The kiddo in the house does not like cheese. He likes the chapathis/tortillas, potatoes but not cheese, hence the other name Chapathi Wedges. Have I mentioned that he does not like pizza or ice-cream either (gasp!)?  Given his fluctuations in tastes let's see how long this lasts though. 
Speaking of the kid, he keeps us entertained with his mischievous antics, funny and innocent talk. I have some of his funny talk here, I digress, so feel free to skip this and head straight to the recipe. 
Smart Alec self: 
"Do not wake me up in the morning, as my teacher told me that I am allergic to waking up".
"Next Friday when I was sick, you take me to school. That's not fair". 
Un-bashful self: 
After missing school for a couple of days "Pappa, I have to go to school other wise my friends will miss me"
He was recently moved to the bigger class (4-5 year olds) and his joy knew no bounds. Upon his insistence we had to share the good news with everybody; Star Bucks baristas, grocery cashiers, librarian, truck drivers etc. No, not to policemen as a certain someone is scared of them 🙂