I had announced the Light Lunches Month @ RedChillies in the month of June. The thought behind the Light Lunches event was to come up with healthy ideas that are not only easy on calories but delicious and taste; that way we do not feel deprived.
Now here I am almost a month later promptly (not!) doing the post for the roundup. I guess I will not bore you by repeating the fact that I am too lazy to do a prompt roundup.
Thanks to all the fellow food bloggers who participated in the event and shared their wonderful ideas. Their creativity and enthusiasm speaks volumes by the recipes they have come up with. There are a variety of dishes for salads, soups, sandwiches, rice and parathas all considered essentials for light lunches.
All the contributions by bloggers have been linked and their names mentioned. I have been inspired by the recipes here and cannot wait to try them out and I hope you do too!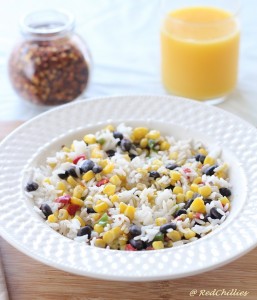 Salads
Soups
Sandwiches
Rice
Parathas/ Rottis
If I have missed any contribution here, please let me know and I will include the same.