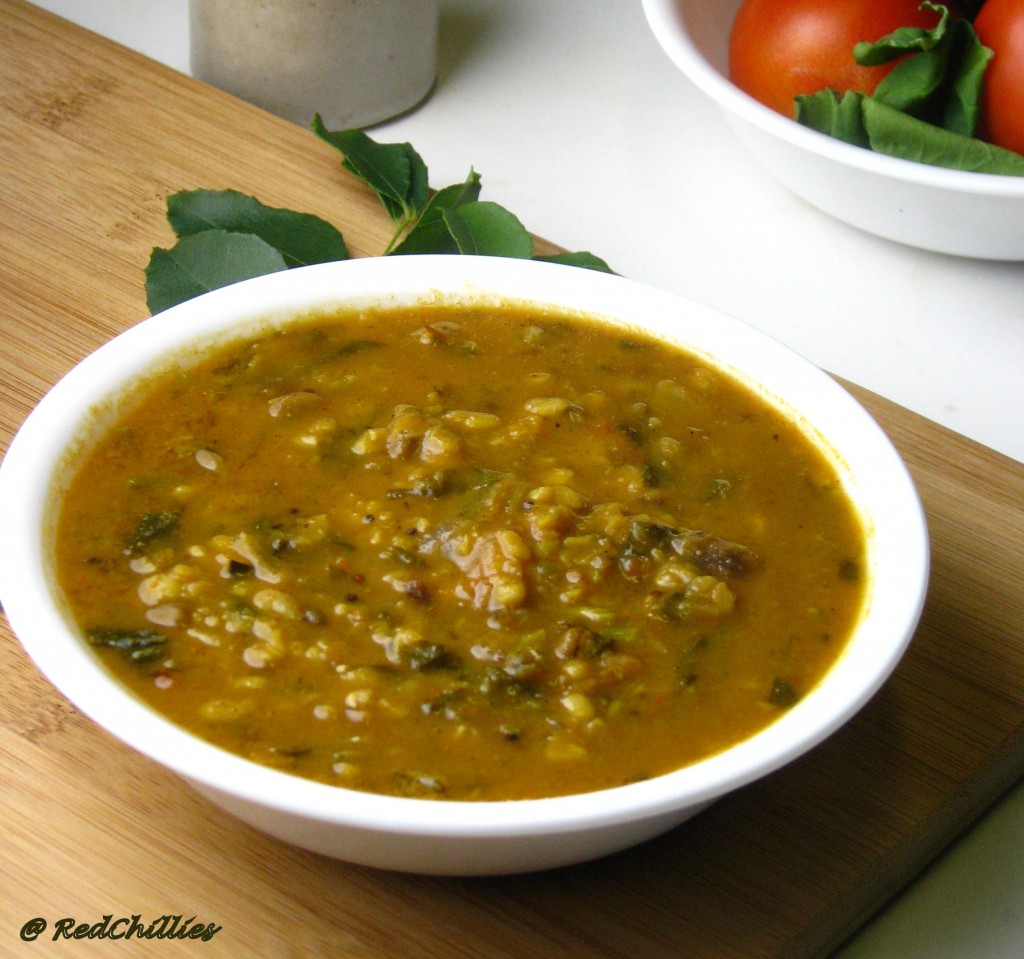 We usually do our Indian grocery shopping once a fortnight and time permitting, we go to different groceries each time. During one such trip, I found these husked split moong daal in the lentil aisle.  Since I had not used them before, I was skeptical but knowing their nutritional value I decided to buy them anyway. 
I was not able to find recipes over the internet using this, so I decided to stick to the known and unfaltering and made Sambhar. We could not make out any difference in taste and this tasted like our regular old Toor Daal Sambhar. If you want you can add some greens like Spinach or vegetables into it and make it healthier. 
Dear Reader, I am looking for more recipes using the split moon daal, so I would appreciate if you can briefly share it with me or just point a link to the recipe. Thanks in advance.