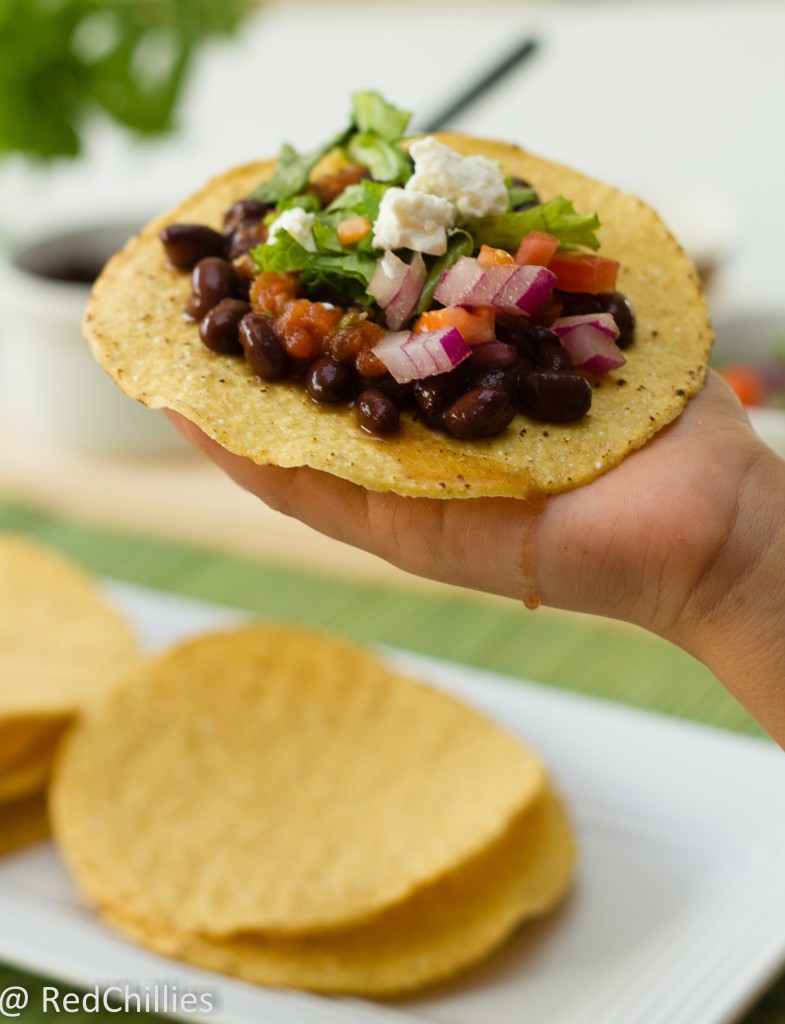 In an earlier post, I had briefly mentioned about our picnic at the park which we did couple of months ago. Few of our family friends got together and we had a potluck in a small water park. We decided to go with Mexican cuisine and we cooked dishes to go with the theme. I had prepared corn salsa along with Mexican Rice and Guacamole. The other friends had brought nachos, salads, Tostadas, chips etc.
 The kiddo is not too fond of Mexican food and is usually reluctant to try out new dishes. After much cajoling he might take a bite but 99% of the time he has already made up his mind that he will not like it. But luckily this time, call it peer pressure he took a liking to this, and that left with one happy mom.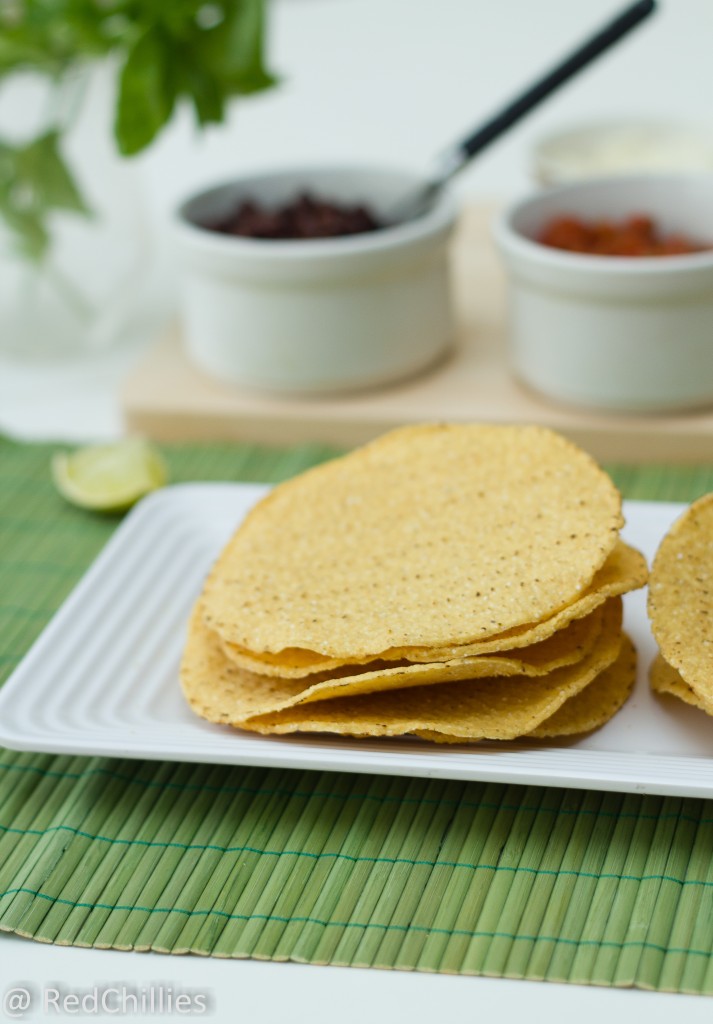 Tostadas remind me of our very own pani puri/ chaat related items. The crunchy tostada represents the poori and the toppings with the spicy, tangy, sweet taste equals the spicy, tangy chutnies. This overall had the chatpata taste representative of chaat dishes. I now make it over the weekend as an evening snack and while watching games tec. 
This is easy to put together and when we use store bought ingredients, it is a breeze. You can use the ingredients mentioned as guidelines and can customize the toppings per your taste. You can add more veggies and skip the cheese, cream part and make it nutritious.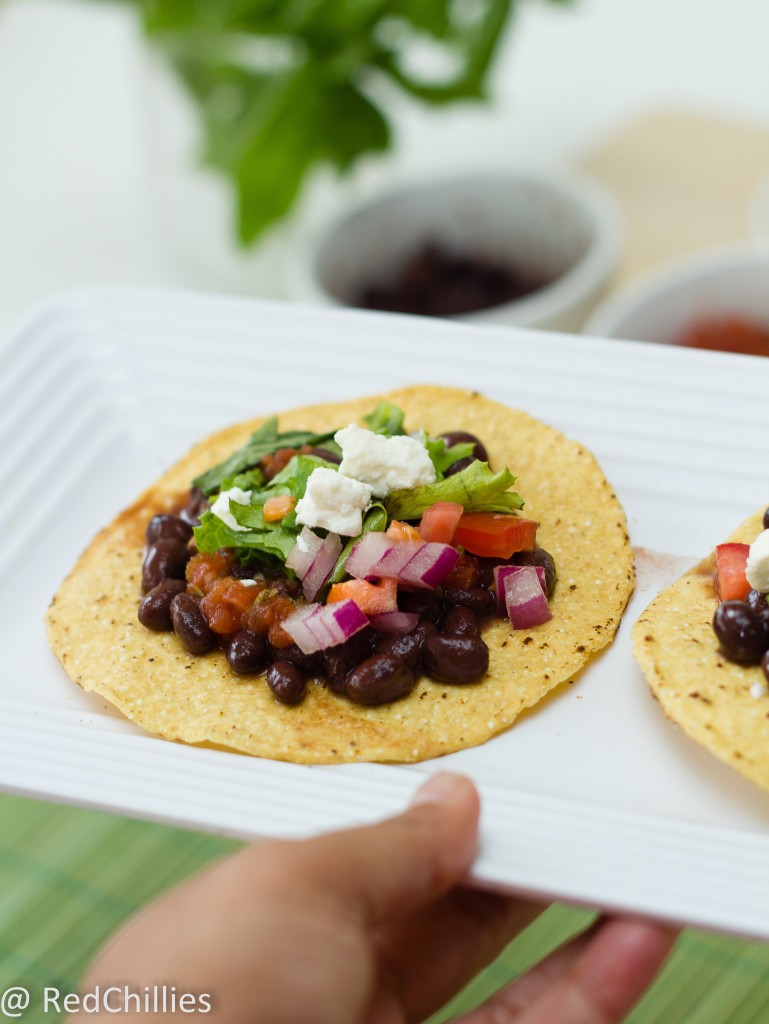 Ingredients:
Charras Tostadas (see an example here)
Refried beans (as needed) [I used store bought]
1 cup shredded Lettuce
1 Tomato (chopped finely)
½ cup shredded cheese for sprinkling
1 small red onion( chopped )
1 small cup Salsa (medium/hot)
Fresh cilantro/coriander ( chopped )
¼ cup sour cream
Method:
Take a charra and spread refried beans over the top evenly.
Top it with shredded lettuce and then salsa evenly.
Add tomatoes, cilantro, sour cream and onion as needed.
Finally add shredded cheese. Serve immediately.